Countries: Albania, Armenia, Azerbaijan, Bosnia and Herzegovina, Bulgaria, Czech Republic, Estonia, Georgia, Hungary, Kosovo, Latvia, Lithuania, North Macedonia, Moldova, Montenegro, Poland, Romania, Russia, Serbia, Slovakia, Turkey, Ukraine Our organization was founded in 1974 as an exchange program between scholars from the United States and the former Soviet Union. We've changed a lot since then. So has that part of the world. What's remained the same is our determination to offer excellent educational opportunities and exchanges for the scholars, professionals, and language learners who are helping to shape the world.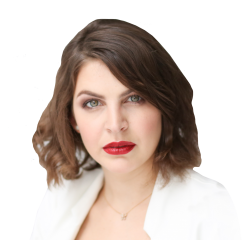 Use any chance to see that the world is bigger. Don`t hesitate to ask, discover, and trust yourself.
Anna Rivina
From Russia; hosted in the US
Did you Know?
Our study abroad programs have served approximately 7,000 U.S. undergraduates, graduate students, and faculty in Russia and Eurasia since 1976.