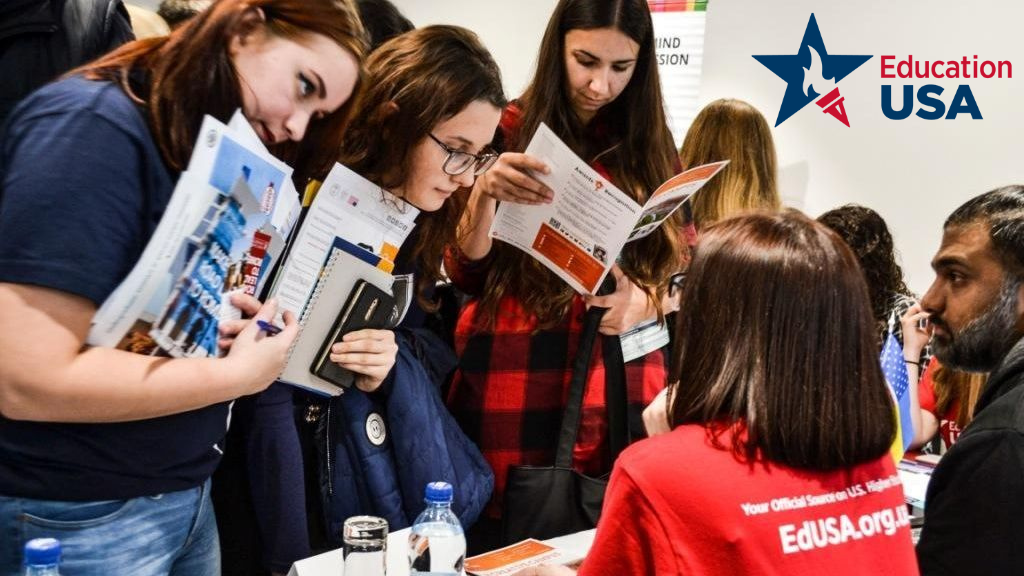 The U.S. Department of State's EducationUSA program is a preeminent tool for effectively communicating U.S. values and offering educational opportunities to students abroad. With a vast global network of 430 educational advising centers across 175 countries, EducationUSA collaborates with prospective international students to promote U.S. higher education abroad.
Through 30 EducationUSA centers operated by American Councils across Europe and Asia, thousands of students gain access to essential advising services, orientations, and recommendations for pursuing education at American colleges and universities. EducationUSA centers provide a robust network that bolsters student mobility between the U.S. and other countries, fostering cultural exchange and international collaboration. 
In recent years, these EducationUSA centers have thrived through innovation, technology-forward programming, and enhanced outreach to diverse and underserved communities that has resulted in increased participation numbers. American Councils values the opportunity to provide highlights of recent accomplishments from EducationUSA centers in Eurasia and Central Asia.   
Armenia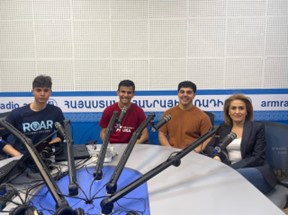 EducationUSA Armenia held an inspiring event on May 11th when three Competitive College Club (CCC) students and advisor Inna Ghabulyan engaged with the National Radio Station. These students, who secured full-ride scholarships to Harvard University, the University of Pennsylvania, and Columbia University, shared their unique experiences and followed diverse paths to success. They also shared tips for aspiring applicants seeking admission to the Competitive College Club 23-24 that emphasized the equal opportunities available to achieve goals and gain admission to desired universities. 
The EducationUSA Competitive College Clubs (CCC) are specialized advising programs that guide exceptional students in applying to highly competitive U.S. colleges and universities. CCC advisers dedicate their efforts to meticulously preparing students for the rigorous application process. 
Adding to their accomplishments, students from Armenia's CCC were invited to deliver speeches during the TEDxYouth@UWCDilijan event. This followed public speaking workshops conducted by EducationUSA Armenia, benefiting both United World College Dilijan campus and CCC students. In their speeches, students discussed their personal journeys navigating and overcoming life's challenges. The EducationUSA adviser provided vital information about U.S. higher education opportunities and application requirements to the audience of 100 attendees. 
Azerbaijan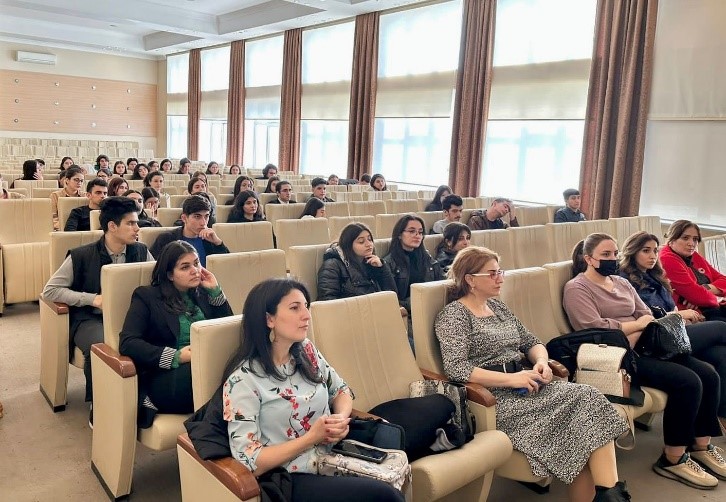 In Azerbaijan on March 18, the EducationUSA office demonstrated its commitment to fostering international education by participating in an International Education Fair. EducationUSA adviser Leyla Hamidova promoted U.S. exchange programs, showcasing the supportive services offered by EducationUSA Azerbaijan. Engaging over 50 students during the fair, Leyla followed up with each student who expressed interest, ensuring they received relevant resources.  
EducationUSA Azerbaijan further expanded its outreach by attending the Azerbaijan University of Architecture and Construction, where adviser Sevinj Huseynova delivered a presentation titled "Five Steps to U.S. Education: B.A. and M.A. Programs." Participants gained insights into the key components that contribute to a successful application for exchange opportunities, including the U.S. Embassy in Azerbaijan exchange programs available for BA and MA students and independent scholarships offered by U.S. universities. By providing this crucial information, EducationUSA Azerbaijan played a vital role in guiding aspiring students toward fulfilling educational experiences in the United States. 
Kazakhstan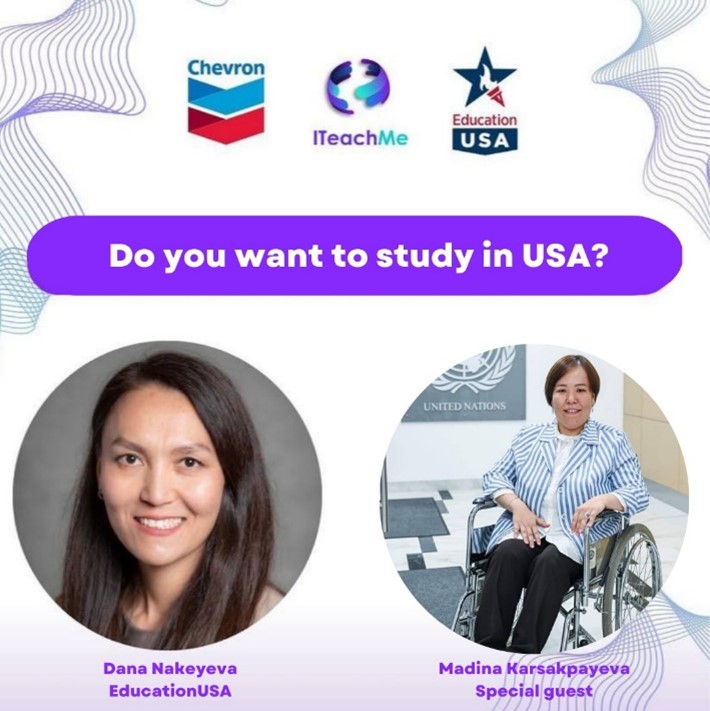 Kazakhstan witnessed a groundbreaking webinar organized by EducationUSA Almaty in collaboration with the public foundation ITeachMe, sponsored by Chevron. Specifically designed for students with disabilities, the webinar attracted 15 young individuals eager to explore U.S. higher education opportunities. The host, an accomplished alumna of prestigious programs such as Fulbright, Erasmus Mundus, and Stipendium Hungaricum, shared insights into her educational journey. She highlighted her resourcefulness as a home school student, using free resources to improve her English skills, and shared wisdom on application preparation. The alumna also discussed the support she received while utilizing a wheelchair during her studies at a U.S. university. Her inspirational message encouraged attendees to embrace self-advocacy and apply to U.S. higher education institutions, irrespective of perceived obstacles. 
Moldova 
EducationUSA Moldova, in collaboration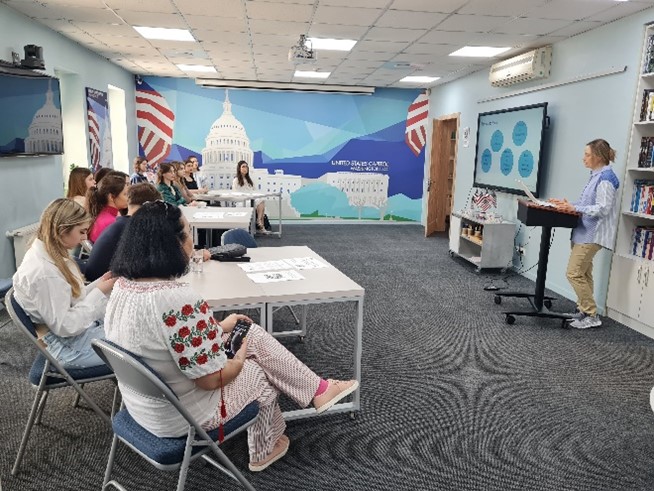 with America House Chisinau, a cultural center administered by the Public Affairs Section of the U.S. Embassy in Chisinau, organized a series of educational sessions for high school students in May. These sessions delved into various topics, including the vast educational opportunities available in the United States, admission requirements, university research, financing options for studies, and the highly esteemed Competitive College Club. These sessions equipped students with crucial information to inspire them to pursue higher education in the United States. 
Turkmenistan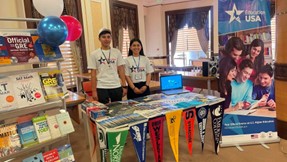 The U.S. Embassy in Turkmenistan orchestrated a book fair in Mary City during the month of May. This captivating event drew more than 500 book enthusiasts and students eager to explore higher education prospects. A feature of the fair was the EducationUSA booth, where visitors had the opportunity to gather comprehensive insights into the organization's services. EducationUSA's presence at the fair played a pivotal role in fostering outreach and informing visitors about the expansive academic opportunities available within the United States.  
These EducationUSA centers in Armenia, Azerbaijan, Kazakhstan, Moldova, and Turkmenistan exhibit remarkable dedication to connecting students with life-changing opportunities in U.S. educational institutions. Through EducationUSA, these countries strengthen their ties with the United States while fostering a global community of learners. American Councils is proud to be a part of the EducationUSA network. For more information about EducationUSA, visit their website or contact Karissa Huntington at khuntington@americancouncils.org.