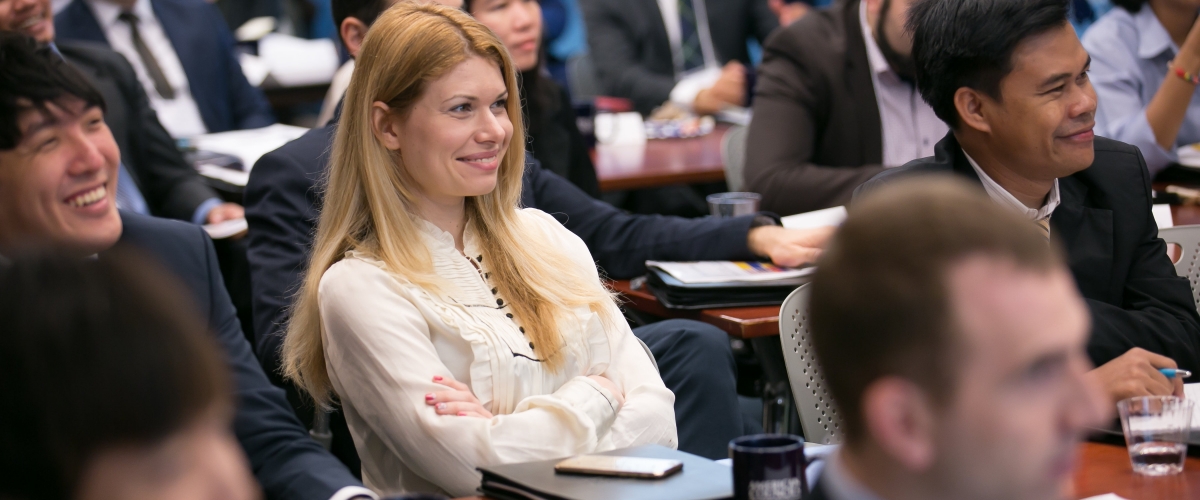 Monolingualism is the illiteracy of the 21st century. As many nations are rearing children with bi- and trilingual abilities, we need to step it up because we're in a world competitive arena.

- Utah State Senator Howard Stephenson
The American Councils Research Center (ARC) provides data and research on language learning and language use in education and in the workplace. ARC's goal is to provide relevant data to policymakers at all levels.
ARC builds on the accomplishments of American Councils in the areas of language assessment, advanced language acquisition, immersion learning, and intercultural development. The staff has produced nationally and internationally recognized materials. 
Among ARC's most important accomplishments are its multiple large-scale empirical studies of second language acquisition by American students in the overseas immersion setting, the impact of dual language (DLI) on academic performance in US K-12 education, the development of comprehensive surveys of US K-12 foreign language enrollments, and other policy-relevant research.   
ARC is supported by major grants from the Institute of Educational Sciences, the National Foreign Language Center/STARTALK Program, the Spencer Foundation, the Teagle Foundation, and private donors.   
---
Highlighted Efforts
Second Language Proficiency Development 
For many years, ARC has rigorously monitored the language proficiency development of participants on major, federally-supported programs in overseas language and cultural training.
Scroll down to read recently published ARC studies on language gains within the NSLI, CLS and Flagship Programs and a comparison of the development of both language proficiency and intercultural development. 
Dual Language Immersion Research Alliance
The Alliance is a new network of K-12 practitioners and education researchers in the United States with a mission to prepare students to be bilingual, biliterate, bicultural, and career and college-ready. Learn more.
National K-12 Foreign Language Enrollment Report
ARC analyzed K-12 foreign language enrollment data as it currently stands in the US, where more than 21 percent of households speak a language other than English at home. Learn more.
The Effect of DLI on Student Achievement: Utah Public Schools Study
This two-year study of dual-language immersion in Utah is funded by the Institute of Education Sciences (IES) and the US Department of Education. Learn more.
America's Languages: American Academy of Arts & Sciences
The Commission on Language Learning released the first comprehensive report on US language education in decades. Read the report.

STARTALK-DLI Partnership Project
This is a joint effort between American Councils and the National Foreign Language Center to improve the effectiveness of critical language education in our nation's schools. This project has been funded by three separate NFLC STARTALK Infrastructure Project grants (2017-2019) to American Councils for International Education. Learn more.
---
Meet the ARC Team
The American Councils Research Center (ARC) serves as an academically independent, research arm of American Councils.
Dan E. Davidson, Ph.D., Director
Dan E. Davidson holds a Ph.D. in Slavic Languages from Harvard University and is the author or editor of 24 books and 65 articles in the fields of language, culture, and educational development, including a major 20-year longitudinal study of adult second language acquisition. Dr. Davidson served as founding president and CEO of American Councils for International Education until July 2017.
Professor emeritus Dr. Davidson has directed 37 Ph.D. dissertations at Bryn Mawr College, is current Chair of the College Board World Languages Academic Advisory Committee, immediate past president of the Joint National Committee for Languages (JNCL), and Board member of a number of universities and international organizations. He is an elected member of the Russian and Ukrainian Academies of Education Sciences and recipient of honorary doctoral degrees from the Russian Academy of Sciences and three other universities in the region. Dr. Davidson holds awards for distinguished service to the profession from AATSEEL, ACTR, ADFL/MLA, the Alliance for International Exchange, IIE, the University of Kansas, and the Language Flagship National Security Education Program.
Richard Brecht, Ph.D., Co-Director
Richard Brecht, Ph.D., is an internationally recognized expert on language policy and research in academia and the government. Dr. Brecht was the founding executive director of the University of Maryland Center for Advanced Study of Language (CASL) and, prior to founding CASL, was the Director of the National Foreign Language Center. 
Robert Slater, Ph.D., Co-Director
For more than three decades, Robert Slater, Ph.D., has been a national leader in creating innovative solutions to language issues across the nation. Formerly the Director of the National Security Education Program, Dr. Slater created and launched the Language Flagship effort, the National Language Service Corps, and numerous scholarship and fellowship programs that support the study of languages by US students from kindergarten through post-secondary education.
Gregg Roberts, Senior Fellow
As the World Language & Dual Language Immersion Specialist for the Utah State Board of Education, Gregg's work led to groundbreaking changes in the way second language education is viewed and funded not only within Utah's K-12 schools but across the nation. The "Utah Model" has impacted K-12 educators in school districts and states from every region of the country. Gregg was named "State Supervisor of the Year" in 2009 by the National Council of State Supervisors of Foreign Languages; in 2015, he received ACTFL's prestigious "Leo Bernardo Award for Innovation in K-12 Language Education." Gregg has also received the Palms Académiques from the French Government. 
---
Learn More
Contact ARC