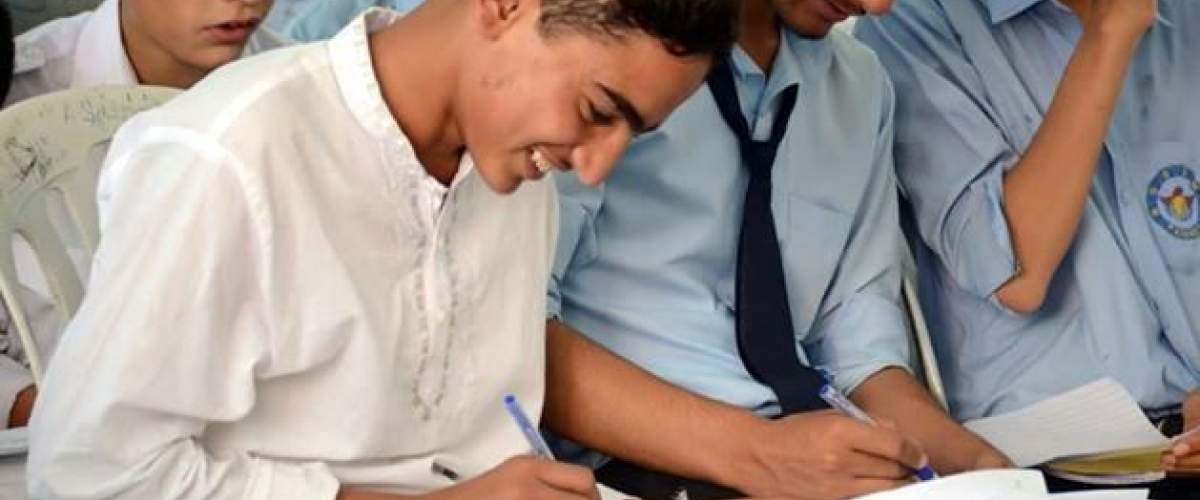 Our participants and alumni have inspired countless articles, op-eds, and blogs in local, national, and international outlets, including The New York Times, The Washington Post, BuzzFeed, Fortune, and Teen Vogue.

Our executive team lends expertise on topics covering cultural exchange, citizen diplomacy, and research in critical and less commonly taught languages. 

For inquiries, contact Michael Curtis.

Selected Coverage

Pew Research Center: "Most European students learn English in school." Kat Devlin. April 9, 2020.

The New York Times: "Louisiana Says 'Oui' to French, Amid Explosion in Dual-Language Schools." Richard Fausset. August 21, 2019.
The Colorado Springs Gazette: "Challenger Learning Center's STEM campers work on mission to Mars, robots." Heila Rogers. August 7, 2019.

The Economist: "Ordinary Americans and Chinese Seem to Be Drifting Apart." Print edition, special report. May 16, 2019.

The Washington Post: Letter to the Editor, "Lugar's Legacy." Megan Lysaght. May 10, 2019.
Quartz: "Only 20% of US kids study a language in school—compared to 92% in Europe." Ephrat Livni. August 7, 2018.
Pew Research Center: "Most European students are learning a foreign language in school while Americans lag." Kat Devlin. August 6, 2018.
The Biberaj Foundation: "The Biberaj Foundation announces co-sponsoring $2.5 million in the Albanian-American Development Foundation's Master's Degree Fellowship to support Albanian professionals." July 14, 2018. 
West Orange Schools. "West Orange student earns scholarship to study Arabic in Jordan." Cynthia Cumming. July 16, 2018.
Armenia News: "US students carry out internships in Armenia." July 8, 2018.

Baylor University: "International studies / Russian major awarded Boren scholarship." Lori Fogleman. June 6, 2018.
The White House: "The United States and Uzbekistan: Launching a new era of strategic partnership." White House Press Release. May 16, 2018. 

Des Moines Register: "New high school honor: Iowa approves 'Seal of Biliteracy' for speaking two languages." Mackenzie Ryan. April 18, 2018.
Borgen Magazine: "What is the FLEX program?" Nicholas DeMarco. March 17, 2018.

Education Week: "I work in a globally-minded school. Here's why students are better for it." Jack Davern. January 31, 2018.
Quartz: "Language classes in the US are finally useful." Nikhil Sonnad and Dan Kopf. January 8, 2018.