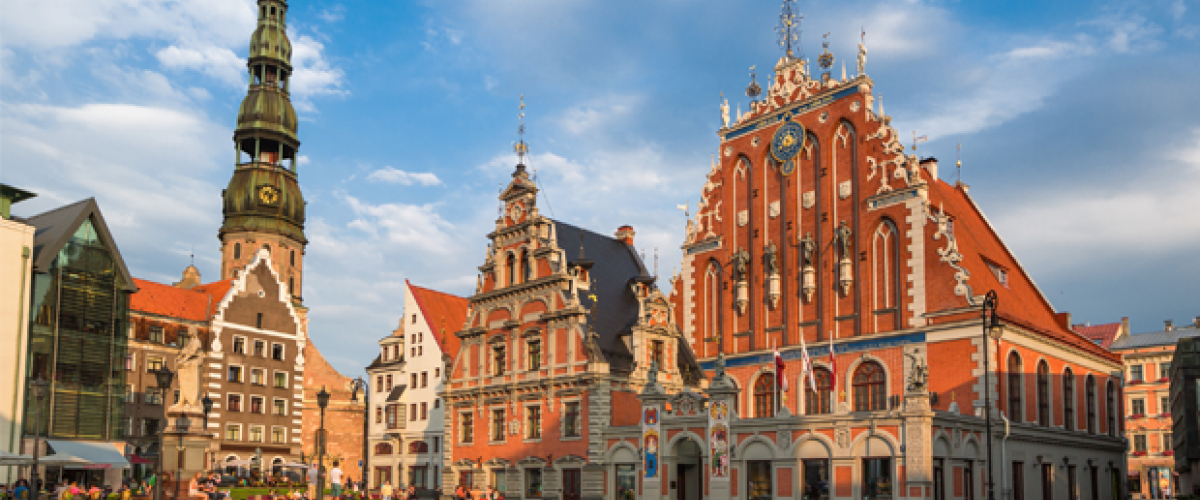 American Councils Latvia opened its doors in the capital city of Riga in 2015. Set on the Baltic Sea at the mouth of the River Daugava, Riga is home to nearly 700,000 individuals (one-third of Latvia's population). It is also the largest city of the Baltic states.

Considered a cultural center due to its many museums and concert halls, Riga is also known for its wooden buildings, art nouveau architecture, and medieval Old Town.
AC Latvia is hosted by the Riga Business school in downtown Riga. The office works closely with the US Embassy in Riga and has strong partnerships with other vital stakeholders, including the Ministry of Education, American Corners, and local community organizations and associations across the country.

Featured Programs

Future Leaders Exchange (FLEX): An exchange program for high school students from Europe, Eurasia, and Central Asia to live and attend school in the United States. It is currently the largest program supported by AC Latvia.

Overseas Professional and Intercultural Training Program: Six-week, English-language internships for students and professionals.

Title VIII Research Fellowships: Scholarship support for independent, in-country research for three to nine months.
Contact Us
Laura Lucaua, Country Representative
Riga Business School
Skolas 11
Riga, LV-1010
Latvia