Image


In 2010, the Southeast Europe Kennedy-Lugar Youth Exchange and Study (YES) Program alumni community was born when the inaugural 56 participants returned to home after an academic year studying at a U.S. high school and living with an American host family. Eleven years later, the community has grown to 619 alumni.
Recently, 24 alumni of the earliest YES cohorts from Albania, Bosnia and Herzegovina, Kosovo, and North Macedonia gathered in Sarajevo along with seven representatives of American Councils to mark the ten-year anniversary since the alumni program began––a postponed celebration due to the pandemic. Participants rekindled connections from the past, established new networks, explored leadership and social responsibility, and shared ideas for the future of the alumni community.

The program opened with remarks by Cassandra Divjak of the U.S. Embassy in Sarajevo, who oversaw the start of the YES and YES alumni programs in the region as American Councils' Regional Director in Southeast Europe from 2007 to 2011. Ms. Divjak and U.S. Ambassador to Bosnia and Herzegovina, Eric Nelson, later joined alumni for lunch, discussing participants' U.S. and alumni program experiences, as well as their current careers.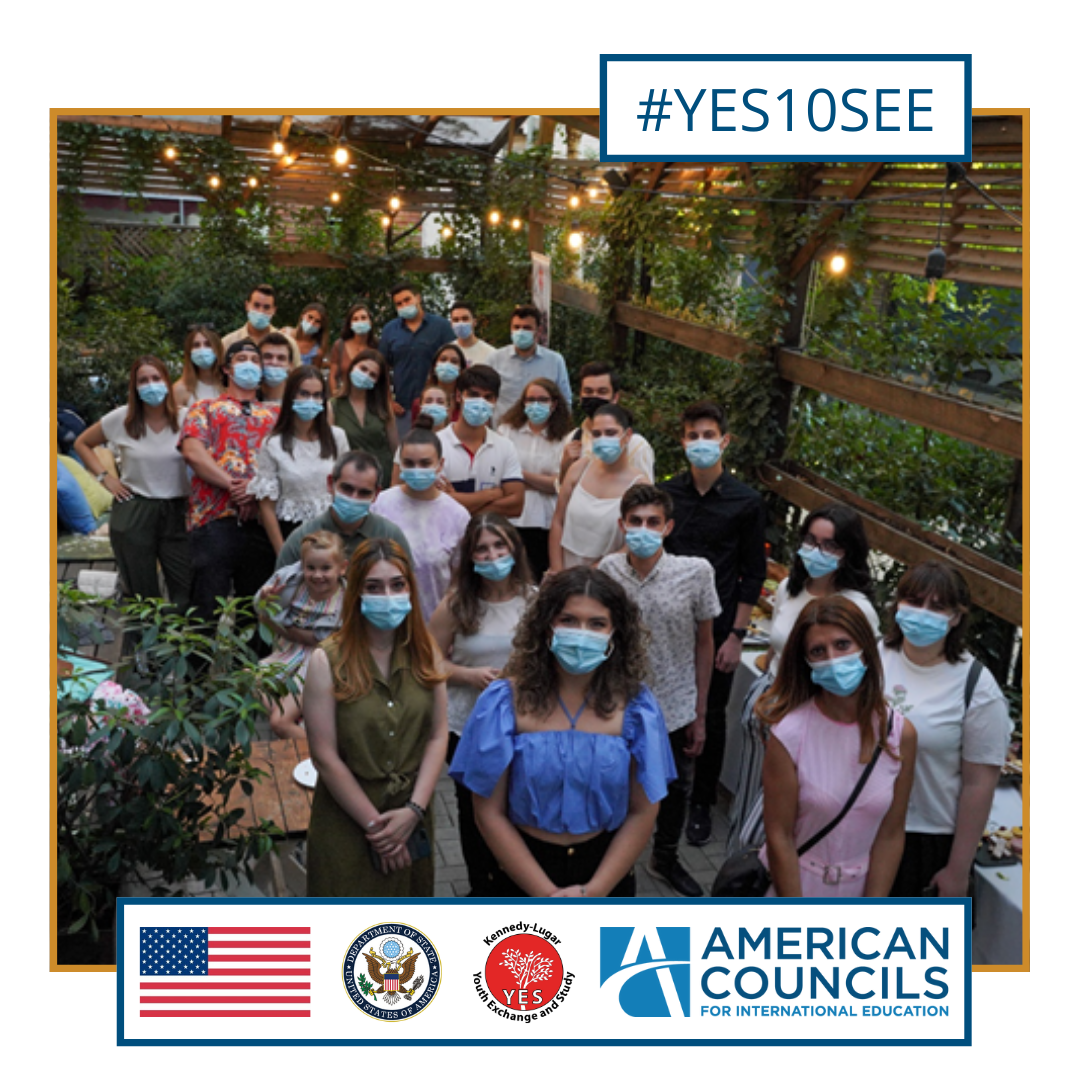 Throughout the anniversary event, participants generated ideas in groups based on their alumni cohort, key areas of interest, and professional and academic fields, which included architecture, business, finance, local and regional development, government, healthcare, human rights, and information technology.   Participants also reflected on their roles as collaborative and socially responsible leaders through a training program led by Dr. Jasna Kovacevic, a lecturer at the School of Economics and Business at the University of Sarajevo.

The anniversary event was the culmination of locally organized celebrations hosted earlier in the summer throughout the region. Some of these local events included panel discussions on digital marketing and the role of media in peacebuilding in Bosnia and Herzegovina, workshops on mental health and communication from local experts in Albania, training that explored Eastern philosophy and Zen practices in Bulgaria, discussions on the role of international education in preparing individuals for the "workforce of the future" in Kosovo, interactive sessions centered on the impact of COVID-19 on digital and social media platforms in North Macedonia, as well as several other networking events, panels discussions, and guest lectures. Guest dignitaries included Lucija Straley, Acting Public Affairs Officer of the U.S. Embassy in Tirana, Albania; Lina Jarad, Executive Director of BEST Foundation; Yllza Hoti, 2013 YES alumna and a member of the Parliament of the Republic of Kosovo; Lejla Selimi, the Youth and Minorities Specialist of the Public Affairs Office of the U.S. Embassy in Pristina, Kosovo; and Semra Amet, 2011 YES alumna and Project Officer at the Network of Associations of Local Authorities of South-East Europe.

American Councils administers the YES program on behalf the U.S. Department of State's Bureau of Educational and Cultural Affairs and is grateful for their support.