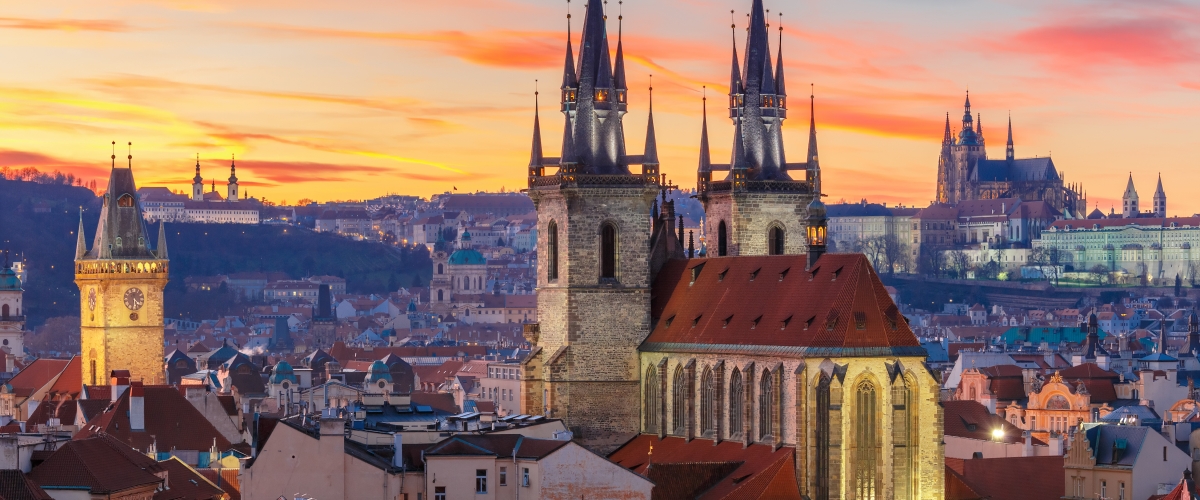 The American Councils' Czech office opened in the fall of 2018, at a time when Czechia and the United States held centennial celebrations of their diplomatic relations. The office is based in Prague, the country's picturesque and vibrant capital.
The Prague office has chiefly focused on bringing the Future Leaders Exchange (FLEX) Program to the Czechia, a Central European country of 10 million. The merit-based scholarship, which is fully funded by the US Department of State's Bureau of Educational and Cultural Affairs (ECA), enabled 10 Czech high school students to spend the 2019-2020 academic year in the United States.
The first-ever group of Czech FLEXers, who were announced in May 2019, lived with American host families and attended American high schools during their exchange year. Through FLEX, students learn about American life first-hand. They also teach their host families and classmates about their country, traditional Czech kolache pastry included.
The American Councils staff in Czechia works closely with the US Embassy and its American Center and Education USA Advising Center in Prague, and cooperates with a number of local institutions, including the Education Ministry's Centre for International Cooperation in Education and the Fulbright Commission.
Katerina Santurova, Country Representative
Karmelitska 379/18
11800 Praha 1 - Malá Strana
Czechia