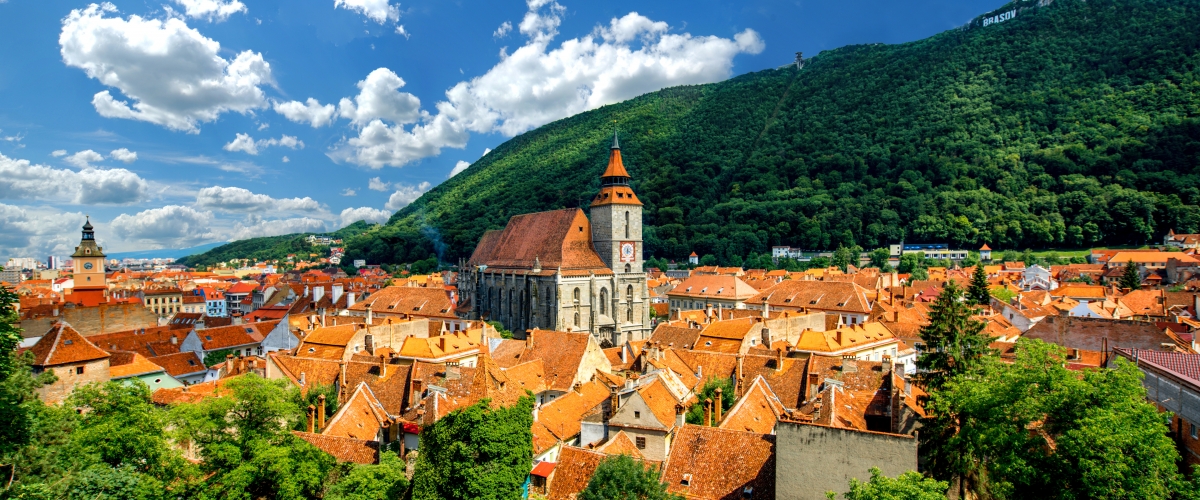 AC Romania is in Bucharest, a vibrant and colorful city situated on the banks of the Dambovita River. In the period between the two World Wars, the city's elegant architecture and the sophistication of its elite earned Bucharest the nickname of "Little Paris." According to the 2022 census, 2,162,281 inhabitants live only within the city limits. Bucharest is the sixth-largest city in the European Union by population within city limits.
In 2015, we launched AC Romania with one staff member at an office hosted at the Romanian American University. Today, our team of ten operates from the city center of Bucharest in Victory Square.
AC Romania implements numerous programs sponsored locally by the US Embassy in Romania. Some of our programs have become a tradition, such as the Elie Wiesel Study Tour (six editions), Camp Kennedy (five editions), 4/4 For Friends (four editions), and others are still in their infancy: GOAL Camp (two editions), Kennedy Academy for Students (two editions).
We work with a variety of partners, such as the Israeli Embassy, The Embassy of the Netherlands, The Embassy of Germany, the Embassy of Austria, the Ministry of Education, Youth Centers, ORACLE, McDonald's, local and national NGOs, and a dense network of schools, universities, and other key partners across Romania.
Featured Programs
The Elie Wiesel Study Tour gives students who are interested in human rights and the history of the Holocaust an opportunity to deepen their knowledge of these topics. The project was awarded at the Romanian Youth Gala 2017. During the study tour, participants visit sites representative of the history of the Holocaust in Romania, Poland, Slovakia, Czech Republic, Germany, and Hungary to discuss these topics with teachers, guides, and subject experts. After the tour, participants spread their newly gained knowledge throughout their local communities through follow-on projects.
The 6th edition of the program was funded by the Embassy of the United States in Romania, the Embassy of the Kingdom of the Netherlands in Romania, the Embassy of Israel in Romania, the Embassy of Germany in Romania, and the Polish Institute in Bucharest. Supported by the Elie Wiesel National Institute for the Study of the Holocaust in Romania and many other partners.
4/4 For Friends: Following the model of the United States of America, which celebrates Volunteer Month in April, 4/4ForFriends is intended to recognize the work of volunteers for the benefit of their fellow human beings. 4/4ForFriends project aims to celebrate the values of volunteering and friendship at a national level. American Councils dedicates ten days in April to volunteering; everyone is welcome to join this initiative. What started as a small project grew into a national movement, with a total of over 60,000 volunteers during the 4th edition and many local partners from across the country clocking tens of thousands of volunteering hours.
---
Featured Media
Contact Us
Frumoasa Street,
No.8, Ground Floor,
010987 Bucharest
Romania