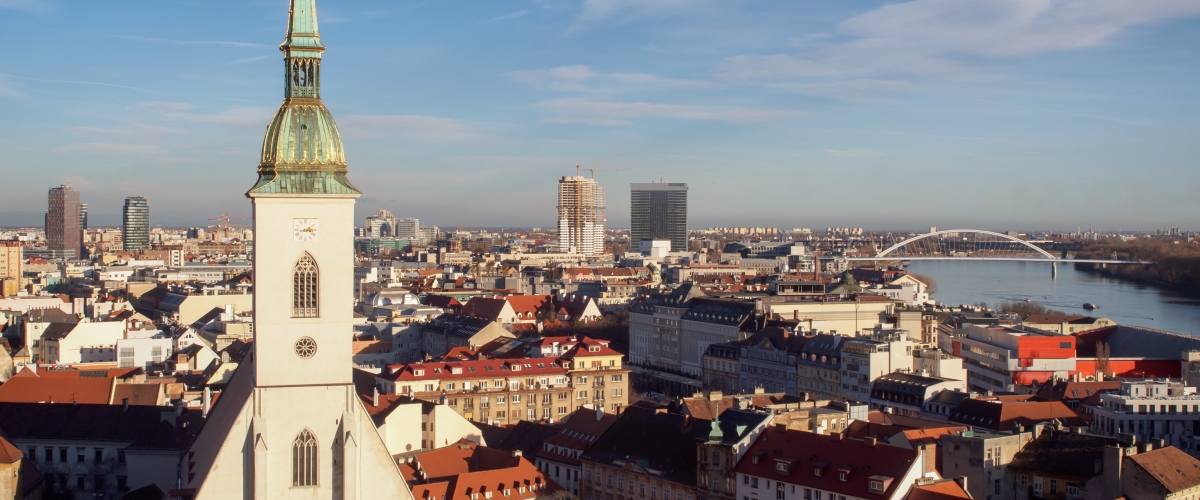 Slovakia is located in Central Europe, bordering Austria, Czechia, Hungary, Poland and Ukraine. American Councils opened its office in the capital city of Bratislava in 2018, launching the Future Leaders Exchange (FLEX) program. Bratislava overlooks the Danube River and is the only European capital that borders two sovereign nations, Austria and Hungary.
The city is surrounded by the Little Carpathian mountains and features the first public park in Europe, along with many hiking and cycling trails. The pedestrian-only, historic old town is filled with national landmarks, cafes, art galleries, embassies, and hosts folk festivals throughout the year. Adjacent to old town, and perched atop a hill, the 9th century Bratislava Castle was the residence of the Austrian royal family until 1811.
The first group of Slovak FLEXers, who were announced in May 2019, lived with American host families and attended American high schools during their exchange year. Currently, AC Slovakia manages the FLEX program, supports alumni of the Professional Fellows Program, and will offer Camp Courage for Slovak high school students in 2021. The Slovakia office works cooperatively with the US Embassy in Bratislava and has cultivated partnerships with community organizations and local NGOs. The current office is located in a co-working space in the city center that hosts several education NGOs.
Jana Levrincová, Country Representative
Štúrova 19/3
811 02 Bratislava
Slovakia