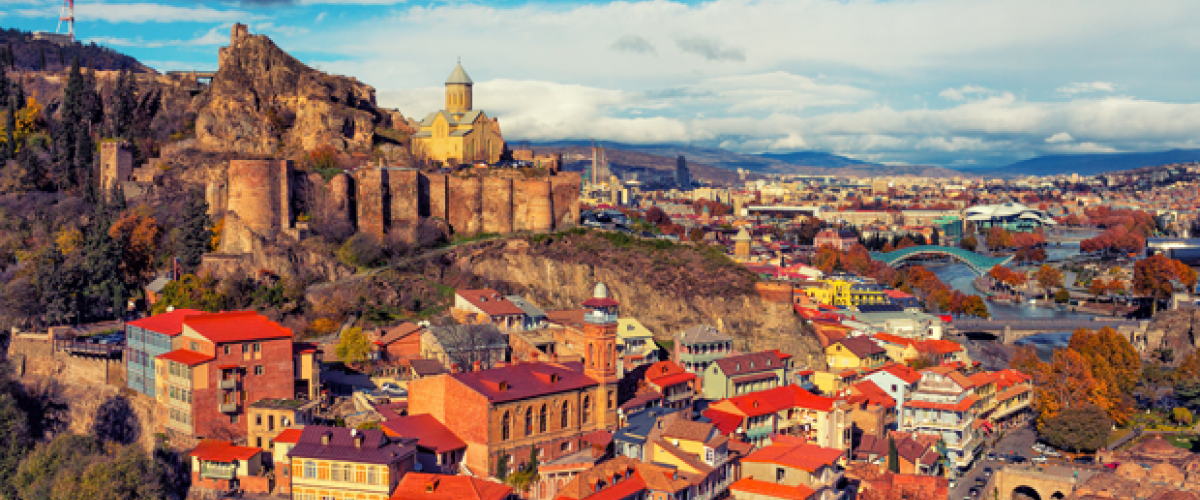 Georgia, with its exotic cuisine, wine, and mountains, has become a tourism hotspot in recent years. But American Councils has been facilitating exchange opportunities here for Georgian and American students, scholars, and professionals since the early 1990s.
Approximately 80 high school exchange students and six professionals on AC-led programs travel from Georgia to the US every year. Americans come to Georgia to study languages and conduct research, to develop professional skills through internships, and to participate in AC Study Abroad's Peace and Security in the South Caucasus program.

AC Georgia also serves as a hub for high school exchange alumni staff and is a frequent host to regional events and annual conferences. The Prometric Testing Center at AC Georgia is ranked among the top 20 in the world (out of more than 500), and the American Language Center Tbilisi offers ESL and test preparation courses, as well as instruction in local regional languages.
Learn more about our educational initiatives and the unique tapestry of Georgia by reading some of our stories. 

Discovering Georgia 
Why US-Georgia Cultural Exchange Matters
Timothy Blauvelt, Regional Director
Chavchavadze Ave. Lane 1
Building 6, Entrance II, Floor II
0162 Tbilisi
Georgia