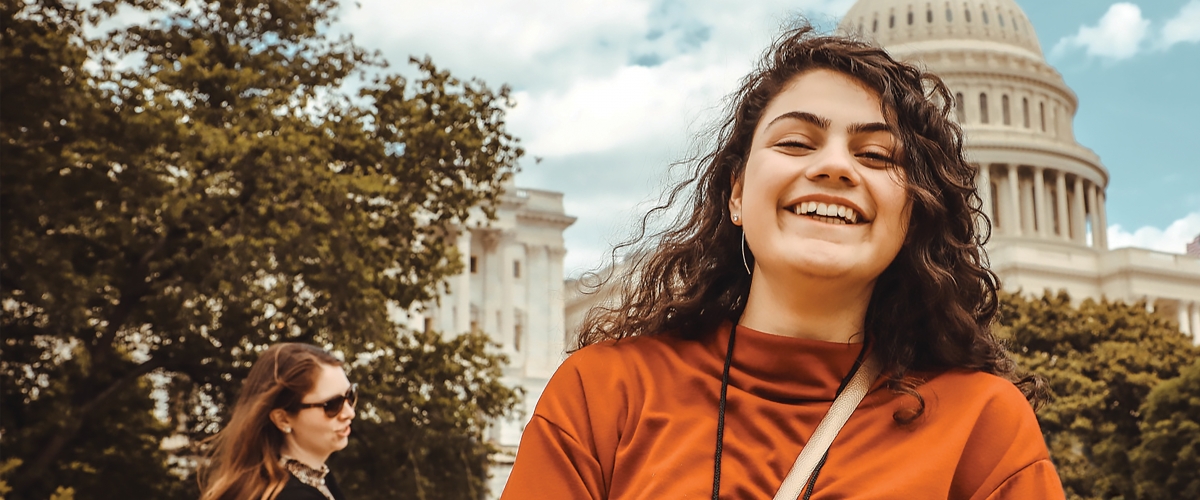 Our Students are Exceptional 
Since 1993, more than 40,000 exchange students have dedicated more than one and a half million hours to volunteering throughout the United States.
Share your corner of America
For decades, our exceptional exchange students have shared meals, holidays, and laughter with American host families. To date, more than 40,000 students from over 50 countries have been hosted in every U.S. state, thanks to generous and welcoming American families of every kind.
Sponsored on U.S. government scholarships, exchange students supported by American Councils spend an academic year at local high schools, eagerly sharing their cultures, contributing to their new communities, and joining school activities.
Whether you live in a major city or rural community, you can offer our bright and ambitious students with an authentic and positive American experience. In return, your family will learn about the world through the eyes of a teenage ambassador, from cultural traditions to food, music, and language.
Our Washington, D.C.-based team and a local coordinator in your community will support you along the way. Our students can't wait to meet you.
Get Involved
Learn more about how to host an exchange student here or contact inbound@americancouncils.org