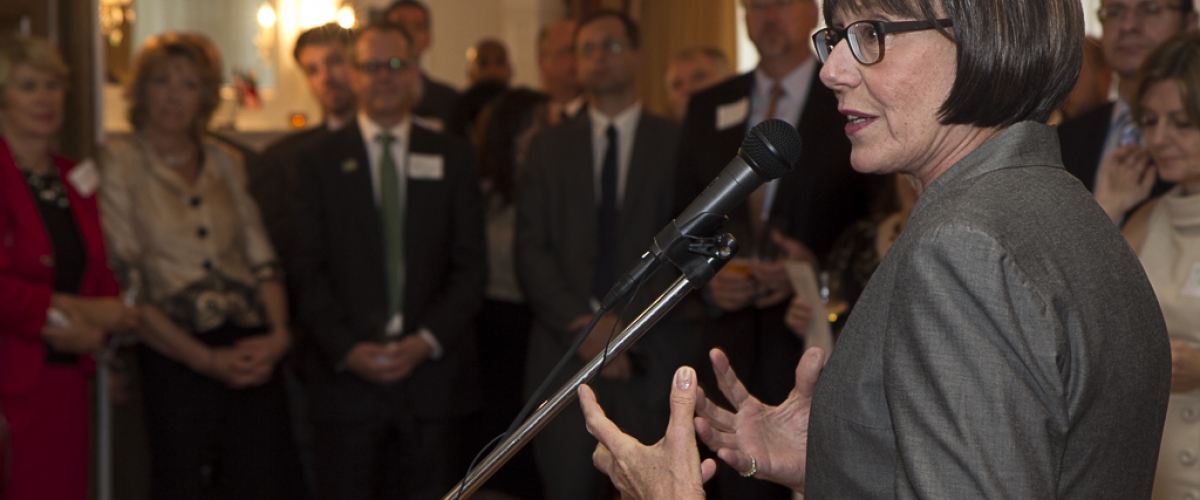 American businesses lose over $2 billion each year because of language or cultural misunderstandings.
US Committee on Economic Development
Instead of losing that money, your company could be investing in international education.
---
How to Partner with Us
Invest in a scholarship fund or program. Our citizen diplomacy efforts strengthen national and international security, foster dialogue, and promote peace in countries that are vital to our national security and economy. Learn about our current philanthropic initiatives or inquire about a custom program or scholarship. 
Provide in-kind donations, including services and items related to technology (laptops, cell phones, software), airfare or travel (from suitcases to passport fees), or health and safety. We support students, emerging leaders, and public servants from 90 countries.
Contact us to discuss custom sponsorships or initiatives in Corporate Social Responsibility, including event sponsorships and high impact brand positioning, in support of international education efforts like cultural diplomacy, language acquisition, and global workforce skills.
---
Why Give?
International education is far-reaching by nature, but its effects are measured. Private investment is essential to equip our next generation with the skills to innovate, lead, and compete in tomorrow's economy. 
Engage in international education initiatives that:
Build national and global competitiveness: prepare tomorrow's workforce with the global skills demanded for 21st-century advancement. Programs topics range from peace and security in the Caucasus to practical training in emerging nations.  
Strengthen national security: an increasingly complex international landscape with growing migrant populations, political unrest, and economic instability requires in-depth knowledge of the languages and cultures of the world. Critical and less commonly taught languages represent a particular challenge for the US, which is cited by employers and the US government.
Promote equal access and inclusion: help us level the playing field so that more individuals from under-represented groups and nontraditional backgrounds can engage in global citizenship, cultural diplomacy, and 21st-century skill development.
---
Why American Councils?
Our promising young leaders should have opportunities to learn about and experience the world--before they are asked to lead it. Join us, and help them succeed.
We work in developing and post-transition countries considered challenging but critical to global security. This is not common in study abroad. Our alumni are located in 90 countries and represent a diverse range of professions and interests; most are active in their communities.
We are well positioned in the countries where we work, with in-depth knowledge, local staff, and nuanced experience working with local cultures.
We provide intensive immersion learning and in-depth cultural and linguistic experience--many with relatively little federal investment. The demand across all our programs far exceeds the supply. Most programs have acceptance rates of less than 1 percent. Help us level the playing field!
We have proven and cost-effective educational programs to engage Americans of all backgrounds with different cultures and regions of the world. We are committed to extending international education opportunities to students and young professionals from diverse backgrounds who are traditionally underserved and underrepresented in study abroad.
Participants report that their program experiences make them better aware of the world, and better able to participate effectively and appropriately in a global economy.
Programs are constantly and rigorously evaluated.
---
Learn More
Contact Angie Mareino