Image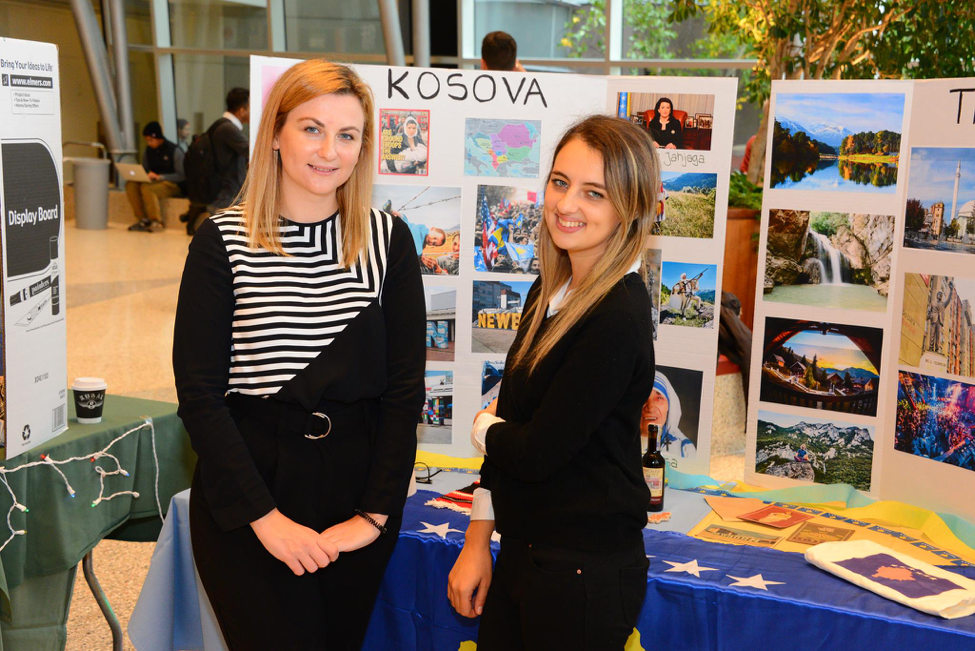 I strongly believe in the importance of education as a tool to change the world. When I was a little girl growing up in Kosovo, my grandfather used to read bedtime stories to me. After he would finish his reading, he would say:
One day, when you grow up, you will study in the US and I have a feeling you will make an impact. It is up to you and your generation to bring change.
I never really gave much thought to what he said at that time. I was just a little girl wanting to hear a story that ends with "and they lived happily ever after" and then fall asleep. My grandfather, however, wished I had a story too, and that my story is told to the others. Today, even though he was a victim of the last war in Kosovo, he would be proud to know what my story has become and he would be thankful to KAEF for making it possible.
My quest to having a meaningful impact in my country started right after I graduated from American University in Washington DC, and returned home to co-found Kosova's Philanthropists, an NGO that attempts to unite people of goodwill to improve the lives of children of all communities in Kosovo: orphans, children with special needs, children of poor economic conditions. Everyone I worked with had one thing in common. Despite the arduousness of their circumstances, they radiated a positive energy I had never seen before.This gave me strength and motivation to carry my idea forward.
At the same time, I also joined TEDxPrishtina and TEDxPrishtinaWomen, to celebrate the thinkers and doers of our community. We gave them a platform where they could spread their ideas, and inspire others to incite positive changes in Kosovo. Shortly after our TEDxPrishtina 2014 event, TED's official website also recognized and listed Kosovo as a country. As a newborn country, this was not only important to our team but to our community as well.
However, throughout this time, despite the lessons learned and the experiences gained, I also faced numerous challenges. And those challenges mainly came due to the fact that I still needed to acquire business skills in order to make an impact on the scale I always dreamed of. And this is where KAEF came to the picture. In 2016, I was awarded the KAEF scholarship to continue my studies in the MBA program at Syracuse University. There are a few moments in life that define one's future, and the day I received the news that I was awarded the scholarship was definitely one of them.
I strongly believe in the importance of education as a tool to change the world.
So to me, the education I am receiving through the KAEF scholarship is not only creating a foundation to reach my career goals, but also equipping me with the knowledge and skills to be able to contribute to the betterment of my country in the future. As such, here at Syracuse University, I am a part of a community of scholars that have helped me enhance both personally and professionally.
I have made friends from all over the world. I have come to create bonds that will last forever, and memories I will always cherish. Wherever I went I tried to become a good ambassador for my country. I wanted to share our story – the obstacles we have faced in the past, and the bright future that my generation is trying to build.
It has been almost two years since I started my MBA program at Syracuse University. I graduate this May, with the highest honor. Despite the sleepless nights, the stress of the exams, the pressure of the projects and deadlines, I believe that the lessons I have learned in the last two years will change my future forever. And this would in no way be possible without the help and support of KAEF, for which I will forever be thankful!
---
About the Kosovo American Education Fund
The Kosovo American Education Fund (KAEF) supports long-term economic development in Kosova by providing fellowships to promising Kosovars to attend top-level graduate training at U.S. universities. Returning to Kosova, program graduates assume leadership positions in business, nonprofit organizations and the government, and use their technical knowledge to generate sustainable and positive change. KAEF has earned a reputation as one of the most prestigious fully-funded fellowship programs in Kosova. All applicants undergo a merit-based, competitive selection process to guarantee that the most qualified, motivated, and talented candidates are selected.
Created by the American people through USAID and administered by American Councils for International Education, KAEF is an education fund that allows eligible and qualified Kosovars the opportunity to increase their knowledge and skills in areas that would support economic growth, investment, and sustainable development in Kosova. From 2004 to date, KAEF has awarded more than 90 graduate level fellowships through a competitive and merit-based process to outstanding Kosovar students.