Image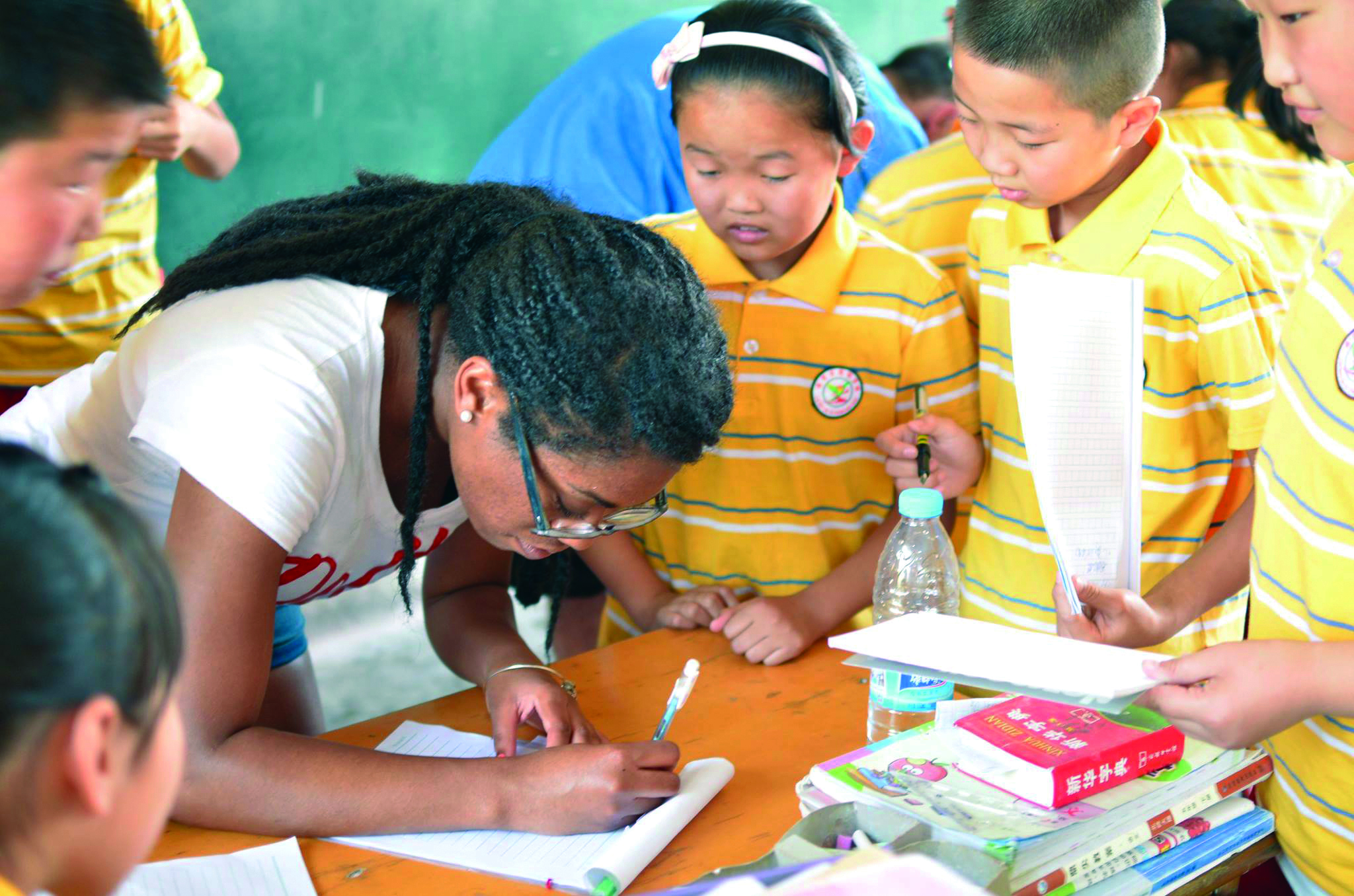 As Black History Month comes to a close, the Committee on Diversity, Equity, and Inclusion (CoDEI) at American Councils would like to recognize and celebrate Black alumni across the various study abroad programs we administer.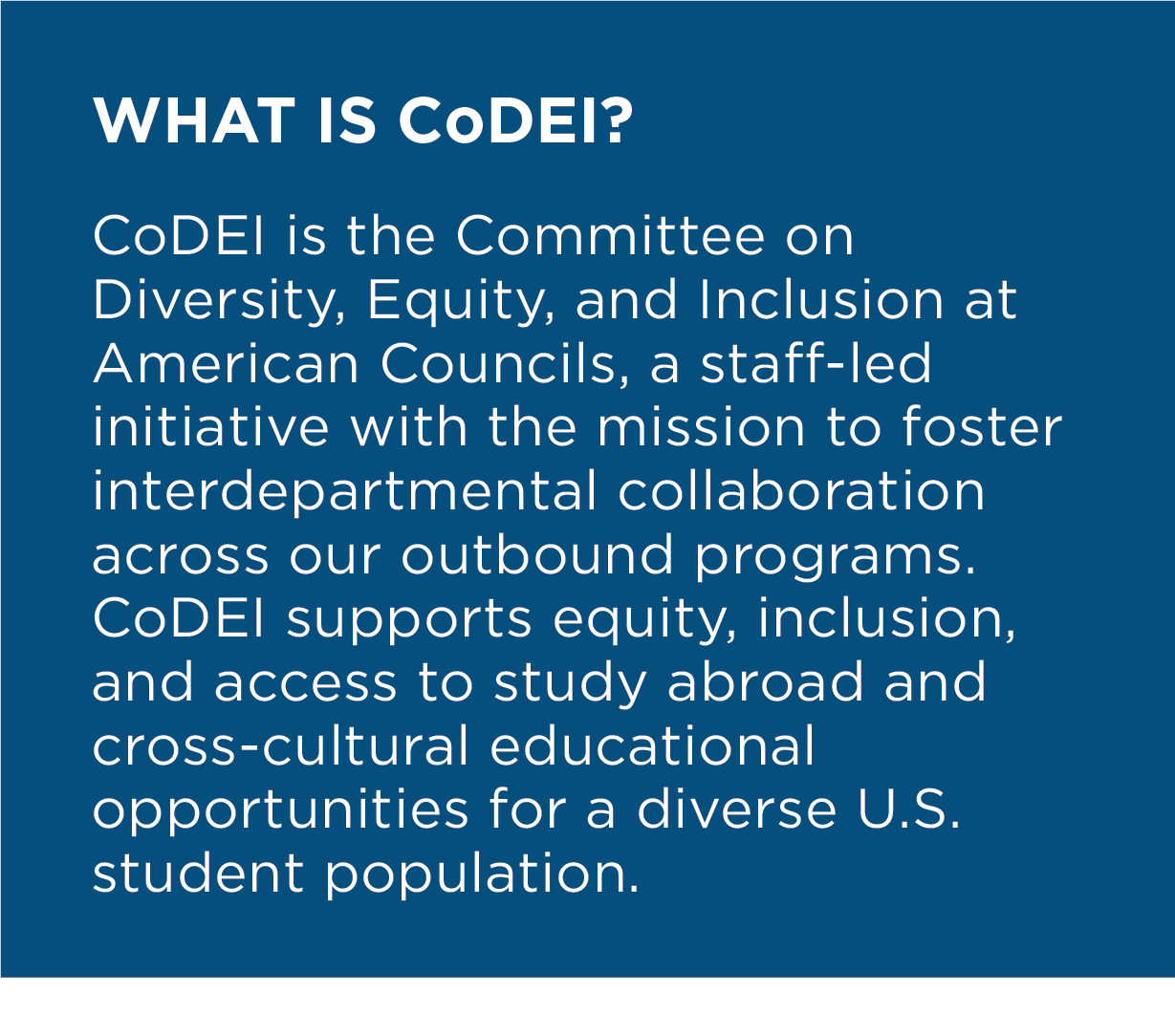 We are proud to share some of their experiences as Black students studying abroad and where they are now in their academic or professional careers. We welcome you to click on the linked articles to learn more about them.
American Councils will continue to share similar experiences from students of color year-round and highlight the stories and achievements of Black program alumni. Every month is an opportunity to recognize and celebrate the diversity of our participants.
---
Ava Jamerson
Chinese Overseas Flagship, Academic Year 2016-17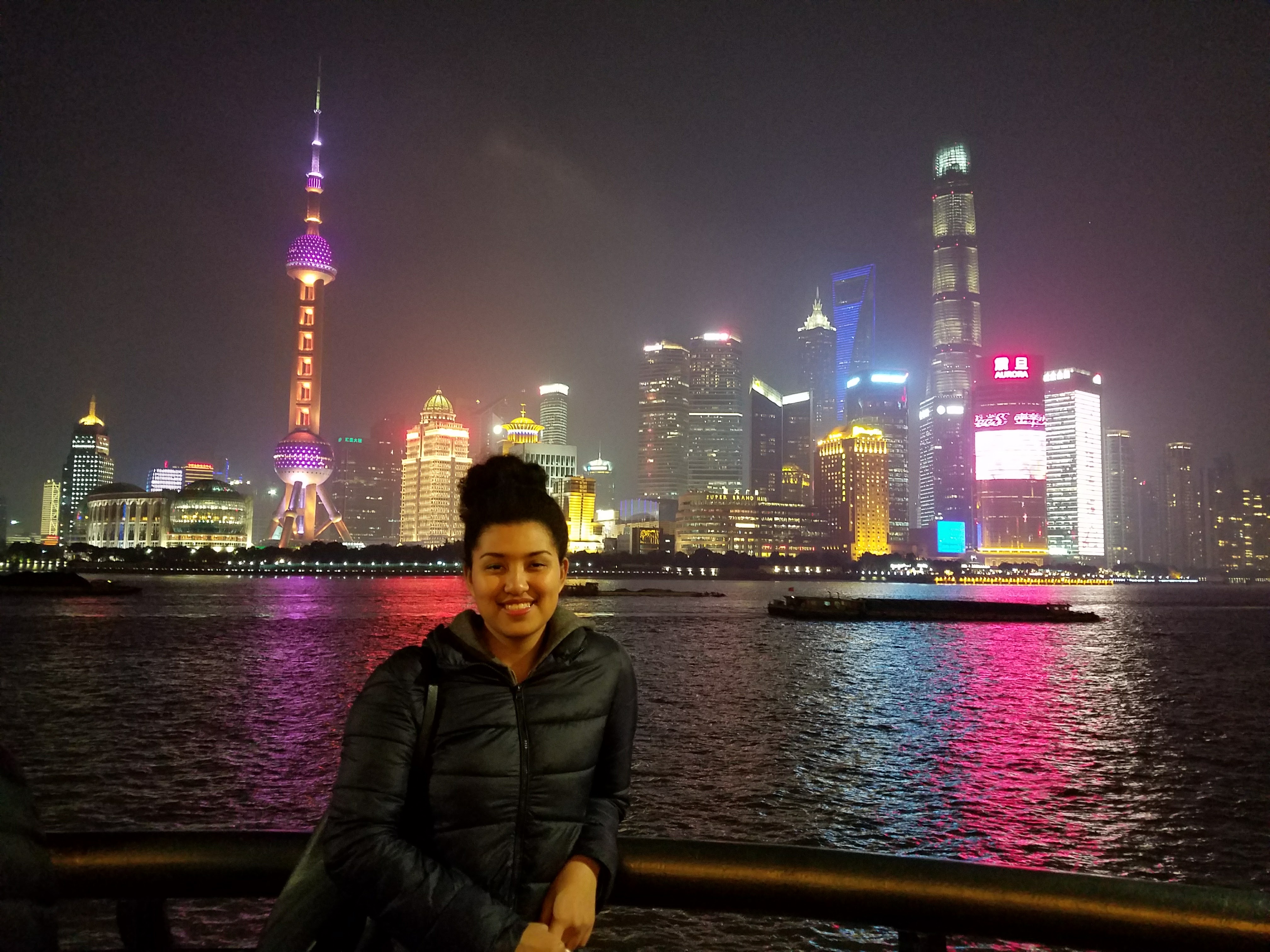 Ava Jamerson is an analyst at the U.S. Department of Commerce and a co-founder of The China Guys, a digital journal that offers analyses on China's political economy and business environment. A graduate of the 2016-2017 Chinese Overseas Flagship Program and a David Boren National Security Scholar, Ava completed a full-time internship with ASAP+, a digital marketing agency in Shanghai. Ava holds degrees in Chinese & Business Administration from the University of Oregon and is passionate about leveraging data to develop powerful insights. 
"My biggest piece of advice for your internship is to be proactive, because the experience is largely what you make of it. The second thing is to find a balance between work and play. While big cities like Shanghai are full of things to do, don't let that distract you from gaining work experience that could help you land a job back in the U.S."
Read more about Ava's experience interning in Shanghai, here. 
---
Brittni Foster
Advanced Russian Language and Area Studies Program (RLASP), Spring 2020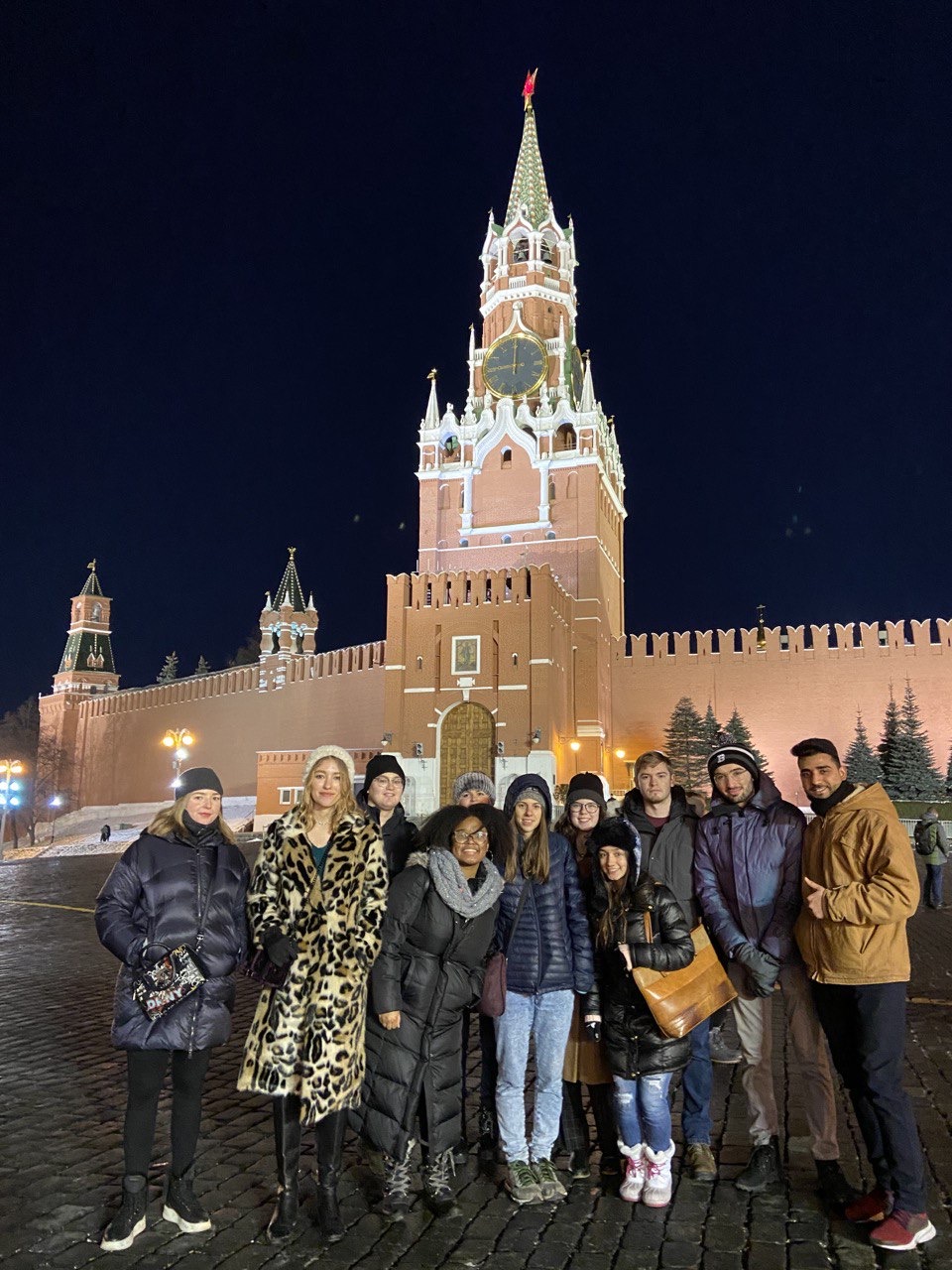 In the spring of 2020, Brittni Foster studied in Moscow, Russia, on the Advanced Russian Language and Area Studies Program (RLASP), with special funding from the U.S. Department of Education Fulbright-Hays Group Projects Abroad Fellowships. When mentioning her plans to go overseas, she often received the same question over and over. So, why are you going to Russia?
"While it seemed innocent enough, I could read between the lines and most of the time it ended up translating as: 'So why are you (read: black girl) going to Russia (read: scary, cold, xenophobic, communist country)?' There's a common misconception that Russia is a purely homogeneous country, whereas, in reality, there's an amalgamation of many different ethnic groups, languages, religions and even cuisines as a result."
Halfway through her time in Moscow, Brittni and her cohort were evacuated due to the COVID-19 pandemic, but she continued her studies virtually, attending class with her Russian teachers and catching up with her conversation partner on the weekends. Despite the challenges, Brittni reached new heights with her Russian language proficiency, and has since been selected as a recipient of the 2021 Charles B. Rangel Fellowship, a graduate studies fellowship that provides a committed path to joining the U.S. Foreign Service.
Read more about Brittni's study abroad experience here.
---
Ermida Koduah
Critical Language Scholarship (CLS) Arabic Program, Summer 2016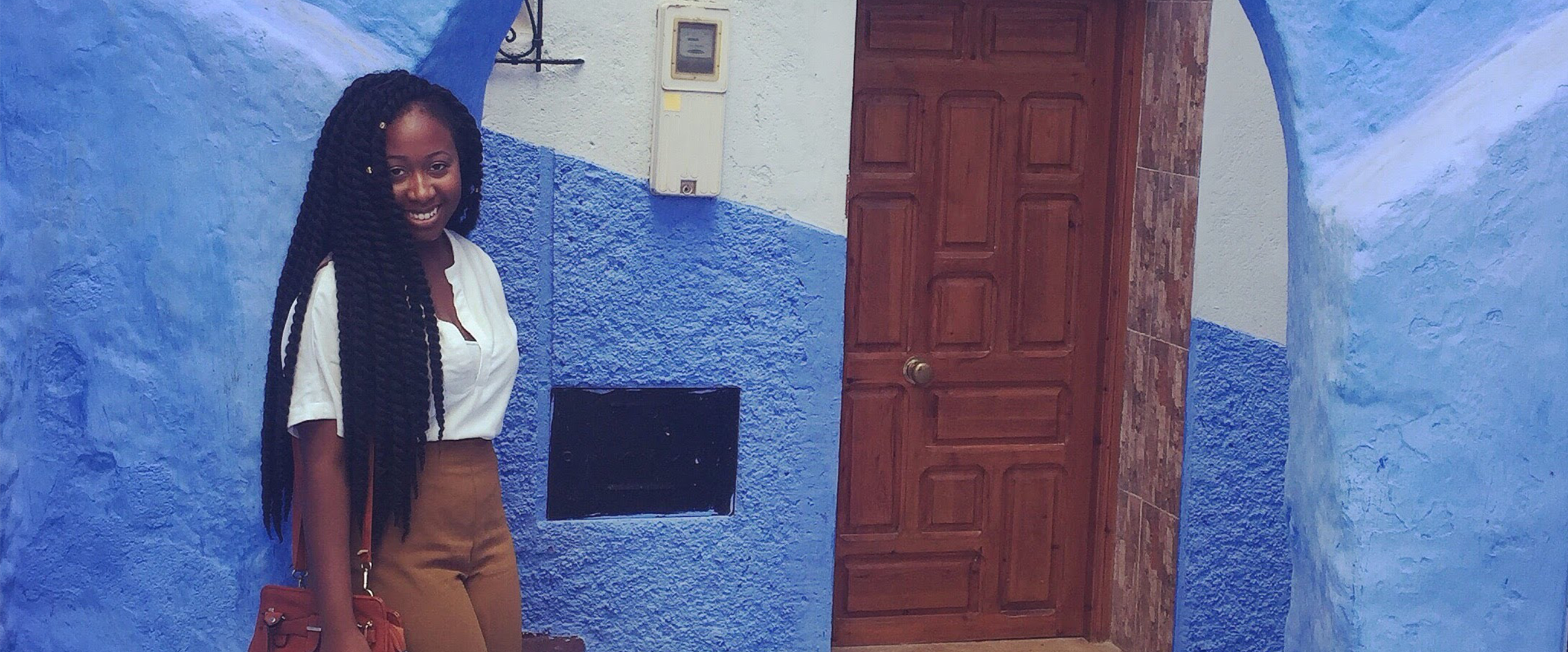 Ermida Koduah is graduate student at the London School of Economics pursuing a Master of Science in Development Management. A 2016 participant in the Critical Language Scholarship (CLS) Arabic program in Tangier, Morocco, Ermida has used her experiences on program to raise awareness of the experiences of black study abroad participants and worked to share resources for those interested in traveling abroad. In 2018, Ermida founded the website, Being Black In, which features her stories and guest contributors on the positive and negative experiences of African Americans abroad. 
"As an avid black traveler, I am aware of how unique our experiences are when we travel, no matter what country we call home… I felt like the authentic experiences I heard about real life situations abroad needed to be shared in an online platform. I personally knew people who wanted to read about these experiences and I also had the network to share these experiences."
While the website undergoes an update, Ermida's work can also be followed on her Instagram @BeingBlackIn. Click here to learn more about Ermida and her work with Being Black In.
---
John Leake
National Security Initiative for Youth (NSLI-Y), Summer 2014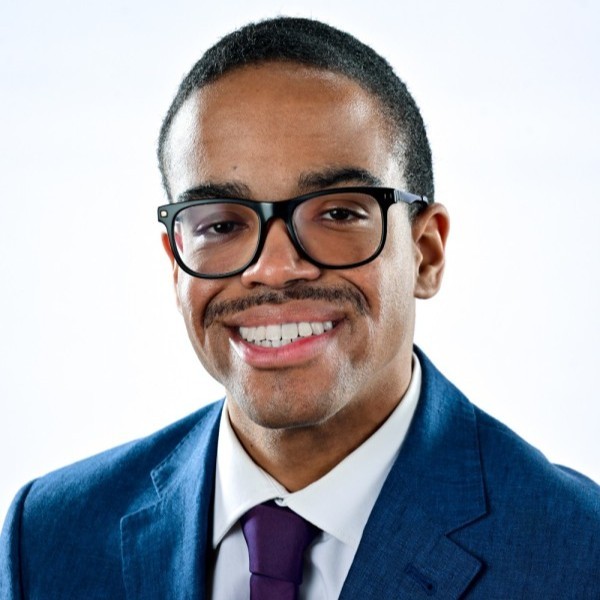 John Leake participated in the National Security Language Initiative for Youth (NSLI-Y) Russian summer program in Yaroslavl, Russia in 2014. After completing his NSLI-Y program, he continued his Russian studies at New York University. His senior thesis focused on African Americans in Early Soviet Visual Culture during the interwar years, particularly in film and portraiture. After completing his undergraduate studies in 2018, he served as a Fulbright English Teaching Assistant (ETA) at Kazan Federal University. During his Fulbright program, interactions with Russians and U.S. Embassy diplomats inspired him to work in public diplomacy. John was selected as a 2021 Pickering Fellow, a highly competitive program that seeks to prepare outstanding, diverse young people for a career as a Foreign Service Officer in the U.S. Department of State where he plans to focus on public diplomacy.
"My NSLI-Y experience set the groundwork for everything I've done since. NSLI-Y gave me the confidence to travel far from home, immerse myself in a foreign culture, and persevere in learning difficult languages. Without NSLI-Y, I would not be where I am today."
---
Markal Kelly
Youth Exchange and Study (YES) Abroad, Academic Year 2018-19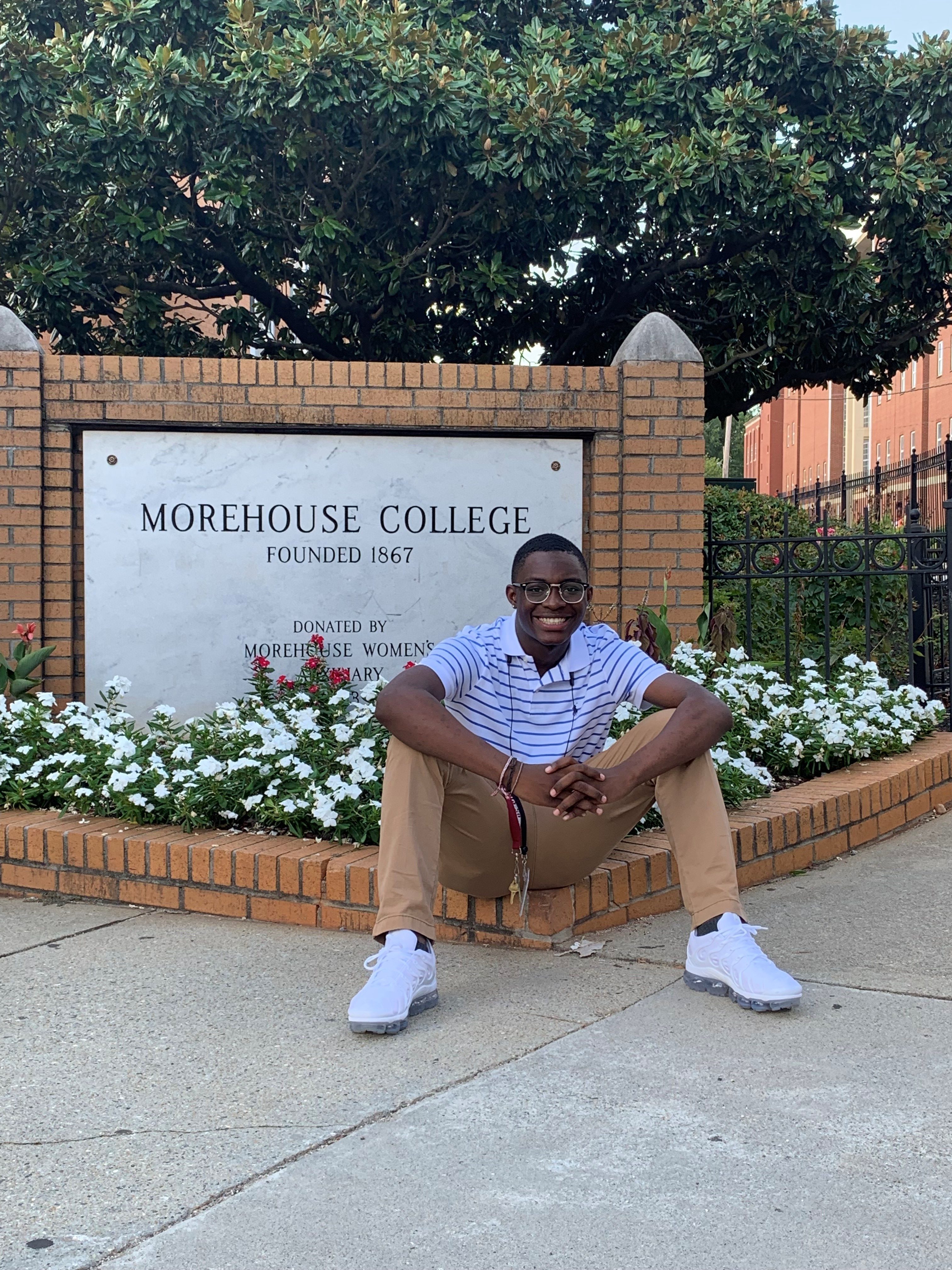 Markal Kelly, a Kennedy-Lugar Youth Exchange and Study (YES) Abroad Program alumnus, overcame a variety of challenges as a student of color during his program in Bulgaria in 2018-19. During his exchange, Markal worked with a teacher to coach some of his peers in English speech and debate. Markel said, "This opportunity allowed me to give the students a first-hand experience with a native speaker while also changing their perception of African Americans. I even had the privilege to meet the students' parents; for many of them, it was their first encounter with a person of color. These encounters gave me a chance to break any negative connotations or stereotypes they held."
Markal is now an undergraduate student at Morehouse College and has served as a Study Abroad Ambassador. He shared that, "It is my goal to assist other African American men in their pursuit of an international education. Additionally, I have officially declared International Studies as my major due to my exchange experiences in Bulgaria. I'm grateful for my time abroad and will cherish these experiences for the rest of my life."
Read more about Markal's YES Abroad experience here. 
---
Tamia Harvey-Martin
National Security Initiative for Youth (NSLI-Y), Academic Year 2018-19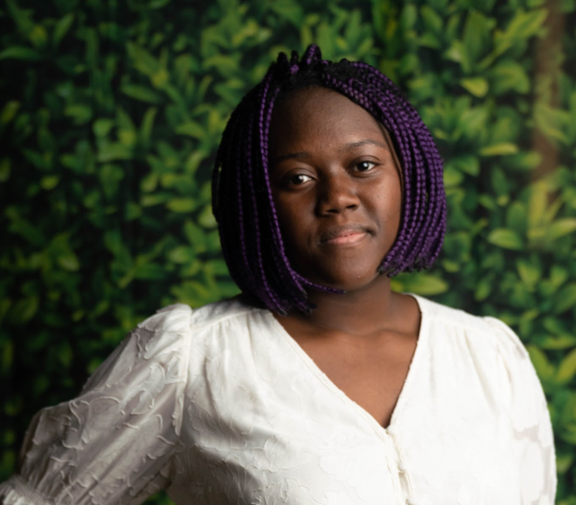 Tamia Harvey-Martin is currently a NSLI-Y Alumni Representative and an undergraduate at the University of Pennsylvania pursuing an East Asian Languages and Civilizations dual language major. Tamia studied Chinese in Changzhou, China with the NSLI-Y academic year program in 2018-19.
In reflecting on her identity and NSLI-Y experience in China, Tamia shared, "Studying abroad has not really shaped my identity as a Black woman. Rather, studying abroad shaped my identity as an African American. In my small suburb of Pennsylvania, it was very easy to subordinate my American identity to my racial identity. Before anything else, I am Black. I still hold onto this conviction today. However, my study abroad experience in China made it apparent that I was also very much American as well. In a city like Changzhou, I was the first Black person that many locals ever saw, especially with the older generation. I had many great experiences. For example, I was welcomed as a guest almost everywhere in China . . . My identity became an opportunity to open a dialogue between a Changzhou local and a Black American" 
Read more about Tamia's experience in China here.