Image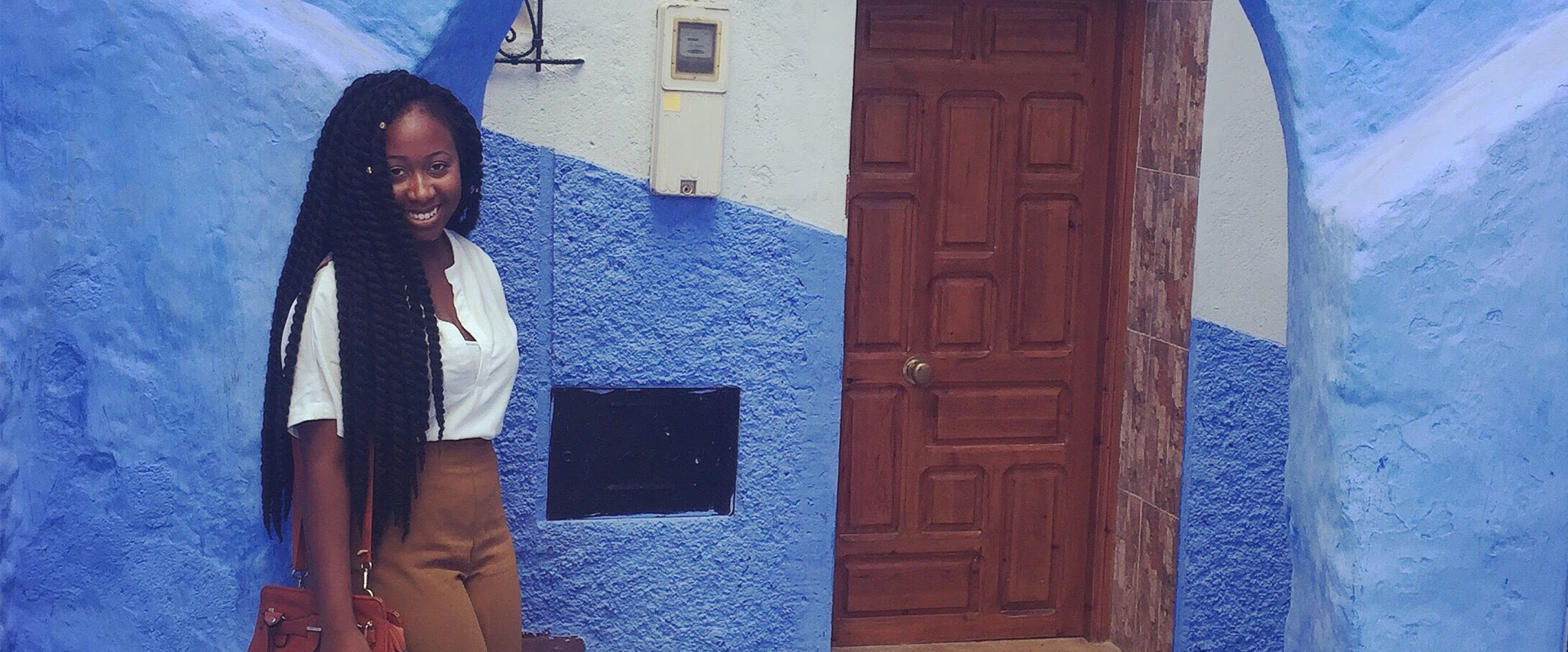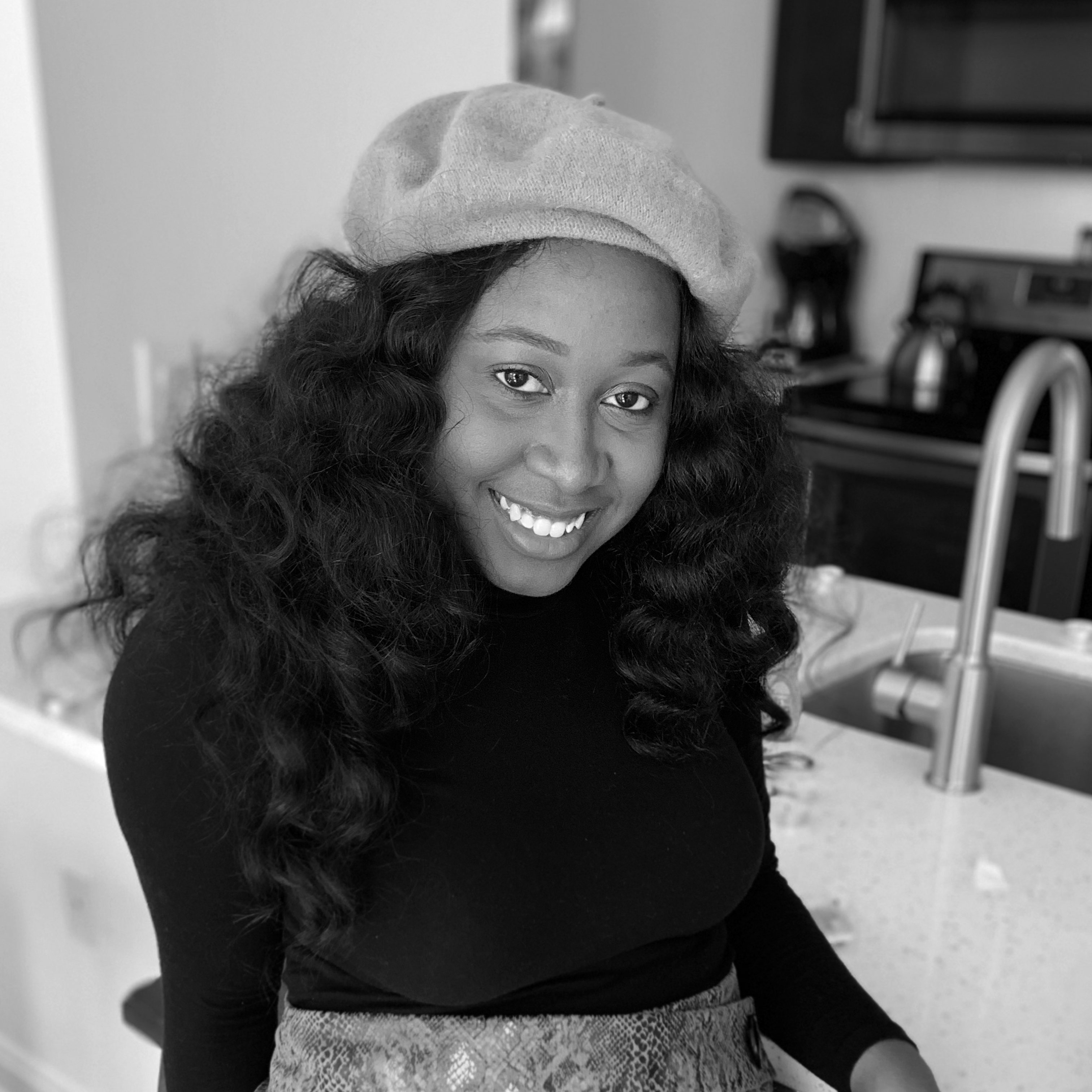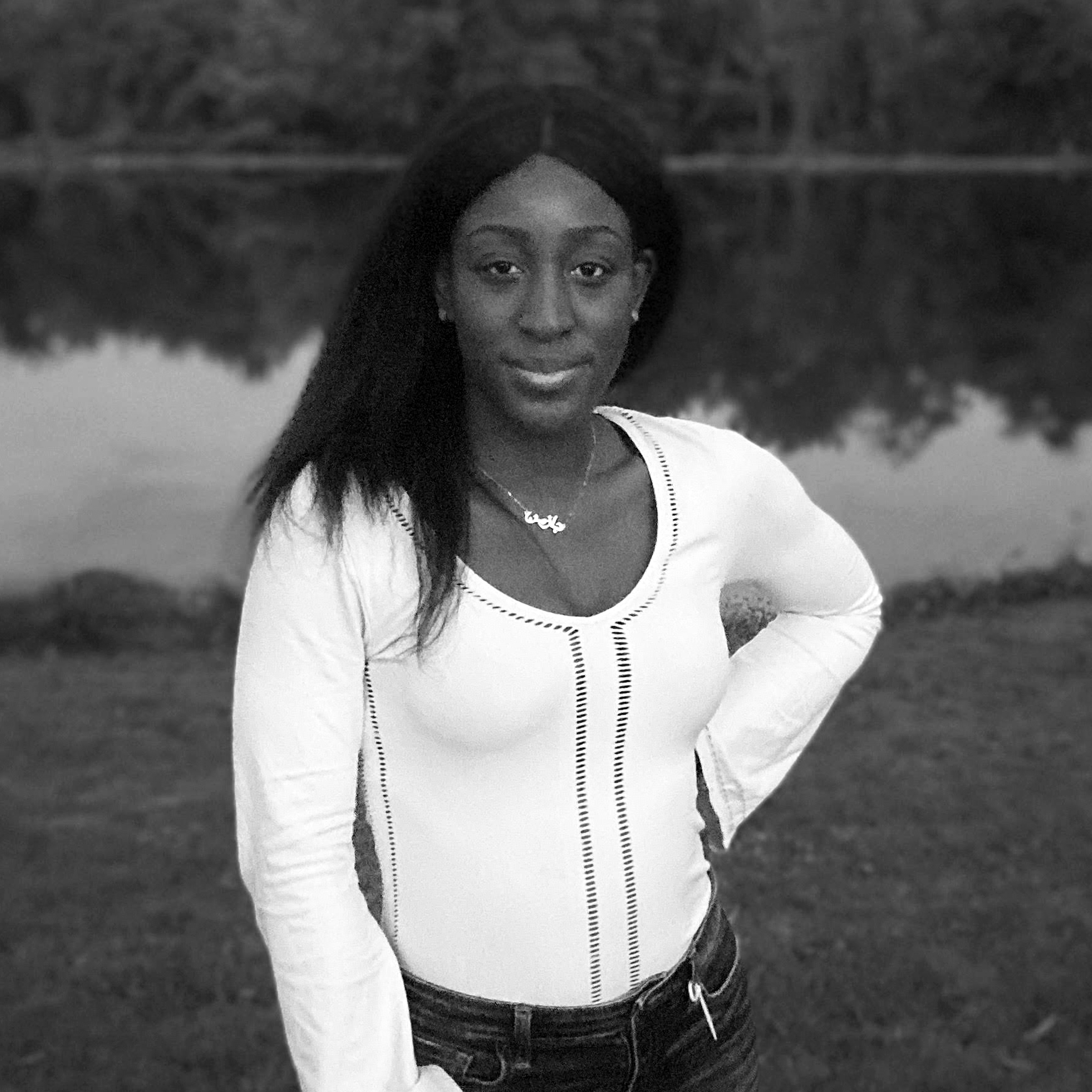 Editor's note: Ermida Koduah (pictured left) and Jasmine Oduro are cousins, travelers, bloggers, and together they run the site, Being Black In, which features stories from a number of AC alumni, including Ms. Koduah. She studied in Tangier, Morocco with the Critical Language Scholarship Program (photo above) and she currently works as a program associate at American Councils. Ms. Oduro currently holds a senior position at an urgent care office. 
---
Let's start at the beginning. Where did the idea for Being Black In originate? 
EK: As an avid black traveler, I am aware of how unique our experiences are when we travel, no matter what country we call home. The name Being Black In formed in my head in September 2017. Since I started traveling on my own in college, I noticed I always asked one question whenever I met black travelers: "What was it like being black in X country?" I heard a range of experiences on multiple topics like racism, culture shock, and much more. I felt like the authentic experiences I heard about real life situations abroad needed to be shared in an online platform. I personally knew people who wanted to read about these experiences and I also had the network to share these experiences. Knowing this, I decided to create a platform that merged the two communities. 
JO: As [Ermida] was setting up the site, she would often reach out to me to review things and get my opinion on how the site looked. When she started writing for the site and getting stories from guest bloggers, she would also ask me for help to read and edit the posts. Shortly after, Ermida officially asked me to become editor-in-chief. I do have to admit that I was a bit hesitant because I had a lot on my plate at that moment, however I couldn't say no to her nor the opportunity.

The blog includes three sections, "The Good," "The Bad," and "The In-Between." What inspired them?
JO: I believe the categories reflect the reality of travel. Not every trip is 100 percent perfect. Travel reflects life and life is far from perfect and we wanted to reflect each person's unique views in each travel story.

EK: "The Good" represents stories associated with good feelings, like accomplishments or cultural exchange. "The Bad" represents various challenges our bloggers have faced abroad. "The In-Between" is a unique section that is continuously evolving. This section is reserved for tips, learned lessons, and resources for our community. 
The blog is about a year old. What have been some of the challenges and rewards in the first year?
EK: I would say some challenges we have are trying to get more people on our team. It's just Jasmine and I right now, but we definitely want to get more people to join us. 
Some rewards would be the numerous people who have continuously written for our site and benefited from our site. I went to a conference in September and when I mentioned my blogging site to someone, she actually knew about it already and said she loved our posts. I never met this woman before, but the fact that she already knew about the site was very rewarding. 
There is a little bit of everything on the blog. DC black-owned restaurant recs, pro tips on navigating Rome in a wheelchair, balling on a travel budget—do you have any favorite posts so far?

JO: As editor, my answer is any post that is already beautifully edited, so I don't have to do anything but read and enjoy. A lot of our bloggers write so beautifully it's hard to pick a favorite. 
EK: Hmm, this a tough question! I read all the travel posts and love them all because of how unique each story is, but I would say I have two favorites. "Nomad On Wheels Takes On Rome" is a great one because I believe it highlights the purpose of Being Black In, which is inclusiveness. His post was very different. I would also say "Top 3 Hair Salons in Dubai For Black Women." As a black woman, I know how important visiting a hair salon is so the fact that we have a post that can guide a black woman to getting her hair done well in Dubai excites me.  

What are you looking forward to next? Do you have a dream guest blogger? 
EK: We are looking to partner with black owned travel and tourism companies. We want to share curated trips organized by black people all over the world with our audience. 

I actually have one guest blogger I would love to work with: Sherri Silver. I love to dance and I had a chance to go to two of Sherri Silver's dance classes. She is an amazing woman. She is such a great dancer, teaches dance classes all over the world, and she has her own nonprofit that provides homes for orphans in Rwanda. 

JO: Recently, we shared a conversation with Yoofi Greene, a Ghanaian who has been pivotal in an Afrobeats wave in China, which I was so excited about sharing with the Being Black In community. My dream guest blogger would probably be a pivotal person for people of color in different industries, such as Jackie Aina for makeup and travel.
Any advice for study abroad alumni who want to share their stories or even start their own blogs?

EK: My advice would be to document your thoughts and feelings while you're abroad. While I was on the CLS program, I went though a cycle of so many different types of emotions and my way to deal with them was by creating personal videos expressing how I felt. At times during my first few weeks, I was overwhelmed with culture shock and learning Arabic. However, later on, I had moments of awe when I visited various beautiful cities in Morocco. 

We can experience so many types of feelings at one time while we are abroad. Whenever you have time to reflect on an experience, take that time to also write or record your reflections. This will help you when you are ready to write.

If you're interested in writing for a blog or want to learn how to write your first blog post, email us at info@beingblackin.com and we will work with you and even feature your post on our website.
Read more on Being Black In.