Image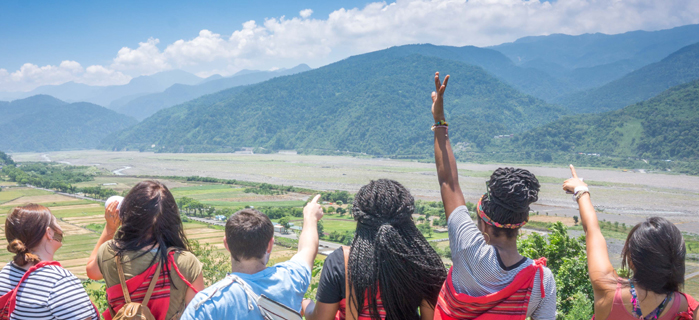 New scholarships are now available to support more students.
American Councils for International Education has long been committed to supporting diversity, inclusion, and access in all of its programs. To help make study abroad more accessible, American Councils is pleased to announce that we will offer three additional scholarships for summer 2019 in the amount of $3,000.

The American Councils Diversity Scholarship Fund was created in 2016 to support students who have been traditionally underrepresented in study abroad and educational exchange programs. Since its creation, the American Councils Diversity Scholarship Fund has supported 65 students across seven study abroad programs in 11 different countries. The additional scholarships aim to highlight three exceptional students as they pursue a summer 2019 study abroad program with American Councils. These scholarships are intended to help students cover the program costs of tuition, room and board, health insurance, cultural activities and excursions, and visa support.

Applicants must meet the eligibility requirements for their intended Summer 2019 program and the AC Study Abroad Diversity Scholarship. To apply, students should complete a financial aid application within their American Councils Summer 2019 program application and follow the essay prompt for the Diversity Scholarship. Students are also eligible to apply for other AC Study Abroad scholarships.
Summer 2019 program applications are due Friday, February 15th at 11:59PM Eastern Time. In addition to the three scholarships of $3,000, American Councils will also award smaller Diversity Scholarships ranging from $500 to $2,500.

Questions?
Please contact AC Study & Research Abroad at outbound@americancouncils.org
For more information, please visit: www.acstudyabroad.org/financialaid