Image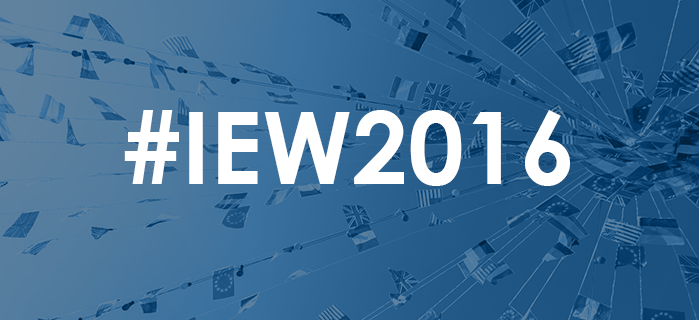 We're living in an era with the largest youth population in history. Today, there are 1.8 billion people worldwide between the ages of 10 and 24. That number is not just a statistic; these are the next generation of global leaders who must come equipped with cross-cultural understanding, foreign language skills, and a personal desire to improve the lives of others.
As the pace and progress of our societies accelerate, it is imperative that these future leaders experience life outside their own borders without regard to their economic, social, or political status; race, ethnicity, or religion; or gender and sexual identification in order to solve today's most pressing challenges.
Preparing these future leaders starts the moment that we empower them to make a difference in their communities. Click on the faces of the young leaders below to learn how each of them makes the world a better place.
YOUTH SERVE COMMUNITIES IN NEED
A group of alumni from the Future Leaders Exchange Program, sponsored by the US Department of State, joined forces to travel to underserved regions in Ukraine and lead community service projects. A year since its launch, the Help and Travel project has attracted hundreds of volunteers dedicated to serving struggling communities.
Maty of Senegal worked alongside her fellow Youth Exchange and Study Program alumni a youth program funded by the US Department of State to educate students in Dakar on environmental and waste management challenges and to develop recycling systems for local high schools. The Green Way Project has plans to expand to as many area schools as possible in order to address the country's environmental issues and empower the next generation to pursue sustainable practices.
A recipient of the US-Central Asia Foundation Fellowship, Kuttubek organized an educational summer camp for students in rural Kyrgyzstan in a region cut off from the rest of the country by a chain of mountains. Kuttubek also created a platform for the students to support each other in their studies and trained them to reach more students in northwestern Kyrgyzstan.
YOUTH BRIDGE CULTURAL DIVIDES
Matt, an American high school exchange student through the YES Abroad program in Bosnia and Herzegovina, is notable for his commitment to building relationships between Bosnians and Americans and breaking down stereotypes. During his time in Bosnia, Matt led workshops in his community on Black History Month and American sports and spent time learning to make traditional Bosnian dishes and play the tamburica, a local string instrument.
Egyptian teacher Tamer spent a year in a US classroom teaching the Arabic language and culture and reached hundreds of people in Washington, D.C. with his community education outreach and exposed students to the benefits of learning languages and interacting with different cultures. The Teachers of Critical Languages Program is funded by the US Department of State and brings teachers from Egypt, China, and Morocco to American classrooms for a year.
And Eve, a US university student with Russian heritage, immersed herself in the Russian language and way of life to better understand the similarities and differences between Russian and American identity with an aspiration to further mutual understanding between the US and other countries.
YOUTH ADVOCATE FOR THOSE WITHOUT A VOICE
Carrie, a young professional from Singapore, used her fellowship experience through the Young Southeast Asian Leaders Initiative to further her economic empowerment work for women in Singapore and India by addressing the roots of urban poverty.
Brikena is a human rights activist in Kosovo who advocates for the full political participation of women, youth, and people with disabilities. The Kosovo American Education Fund gave her the opportunity to pursue peace and conflict studies before returning home as a young leader with a nuanced understanding of how to help her country recover from conflict and create an inclusive society.
An alumna of the Future Leaders Exchange program, Ekaterina reports on gender inequality and the challenges for people living with disabilities in Russia. She has become an advocate for others by participating in international conferences on gender equality and building a platform to connect single mothers with career mentorship and guidance.
---
These are only a sampling of the waves we make when we empower youth through international education. When we give talented individuals around the world an opportunity to both learn from and understand a new culture they bring back that knowledge to their home countries and communities.