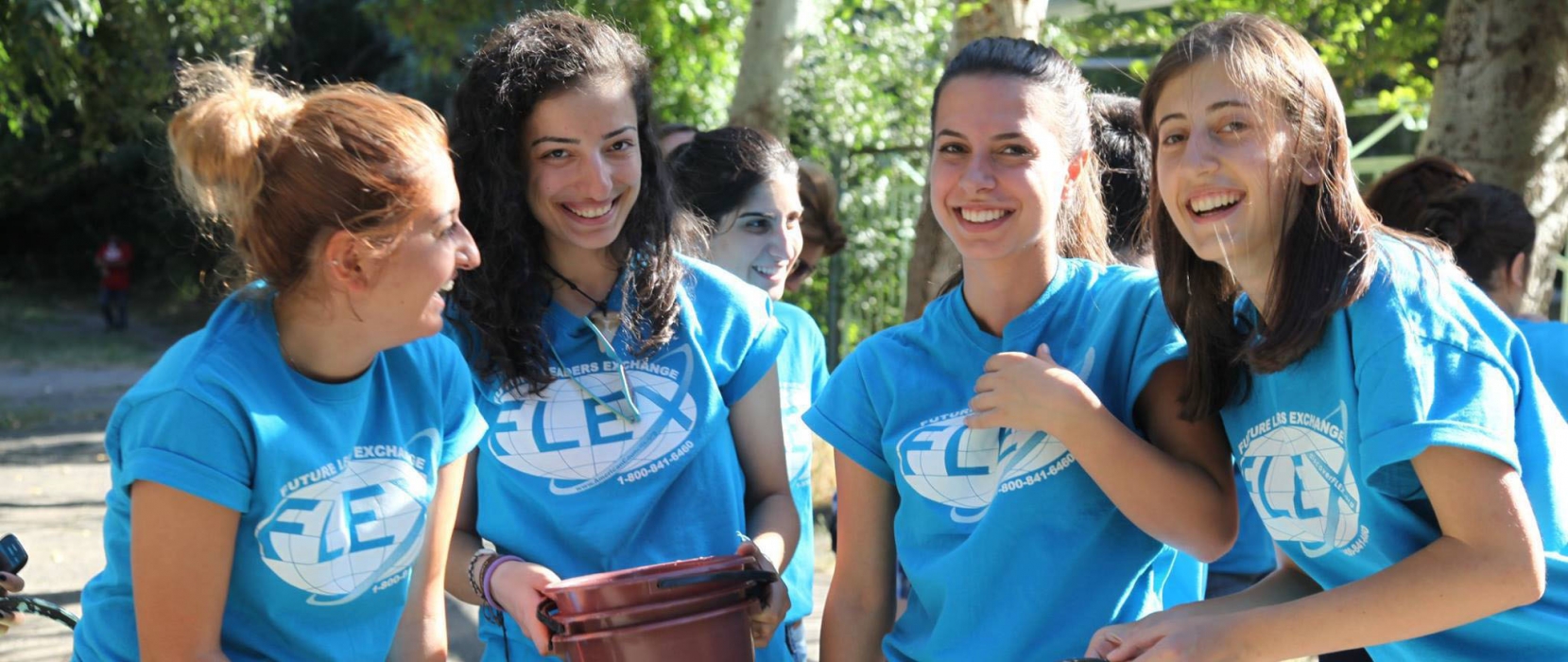 Future Leaders Exchange Program (FLEX)
After a competitive selection process, high school students from 21 countries spend an exchange year attending American high schools and living with volunteer host families.
Sponsored by the United States Department of State, the Future Leaders Exchange (FLEX) Program promotes mutual understanding between citizens of the United States and 21 countries across Europe, Eurasia, and Central Asia.
Every FLEX exchange student lives with a volunteer host family for one academic year to learn about American values, attend a US high school, and teach Americans about their home countries. Participants return home galvanized and inspired to share their new experiences and positively impact their home countries and communities.
These alumni join a robust international network, supported by the FLEX Alumni program, which offers support through grants and professional development. Today, FLEX alumni work across all sectors, including government, business, nonprofit, education, and journalism.
FLEX was established in 1992 as the centerpiece of the Eurasian Secondary School Initiative under the FREEDOM Support Act. Former US Senator Bill Bradley asserted that the best way to ensure long-lasting peace and understanding between the US and Eurasian countries is to enable young people to learn about the United States and Americans firsthand.
Since 1993, FLEX has provided scholarships to more than 27,000 secondary school students from Armenia, Azerbaijan, Belarus, Czech Republic, Estonia, Georgia, Greece, Hungary, Kazakhstan, Kyrgyzstan, Latvia, Lithuania, Moldova, Mongolia, Montenegro, Poland, Romania, Russia, Serbia, Slovakia, Tajikistan, Turkmenistan, Ukraine, and Uzbekistan.
FLEX served as the model for the Kennedy-Lugar Youth Exchange and Study (YES) program, begun in 2003, and for the American - Serbia and Montenegro Youth Leadership Exchange (A-SMYLE) program, begun in 2005. Students from Serbia and Montenegro participated under the auspices of the A-SMYLE program from 2005-2015 and are now part of FLEX.
Partners include: American Civics Center and Mobility International USA.
Funded by
US Department of State, Bureau of Educational and Cultural Affairs
Eligibility
High school students in 21 countries.