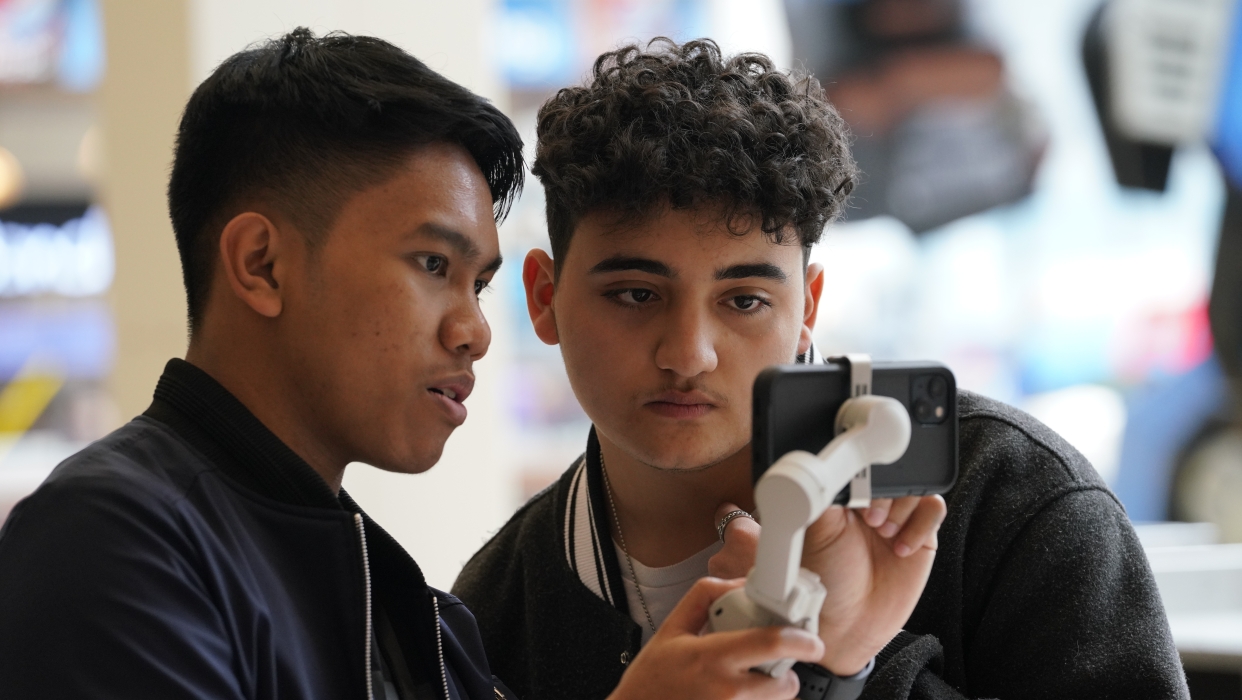 Through trainings, workshops, curricula development, and online courses, audiences of all ages learn media and digital literacy skills to responsibly navigate, analyze, and create media for a variety of audiences.
In collaboration with the U.S. Department of State, Public Affairs Sections of U.S. embassies, foreign ministries, and leading experts, American Councils for International Education promotes worldwide media literacy efforts for students, alumni, educators, and journalists across the world through the Media Literacy Program (MLP).
MLP creates customized, field-tested curricula, catering to the needs of various stakeholders while offering both virtual and in-person learning experiences. These programs cover crucial topics such as fact-checking, verification strategies, lateral reading, and digital source evaluation. MLP targets a diverse audience, including high school and university students, alumni of various American Councils' programs, educators, and journalists. Learning opportunities are provided through workshops, Massive Open Online Courses (MOOCs), webinars, and social media campaigns.
Participants in American Councils' Media Literacy Programs acquire essential media and digital literacy skills, including critical thinking, identifying and countering misinformation, and engaging in civic discourse online. They also learn how to effectively assess the credibility of online information and how to share skills within their communities, among peers, and at schools. To date, MLP programming has benefited over 10,000 students and educators across 38 countries.
Past programs include: