Image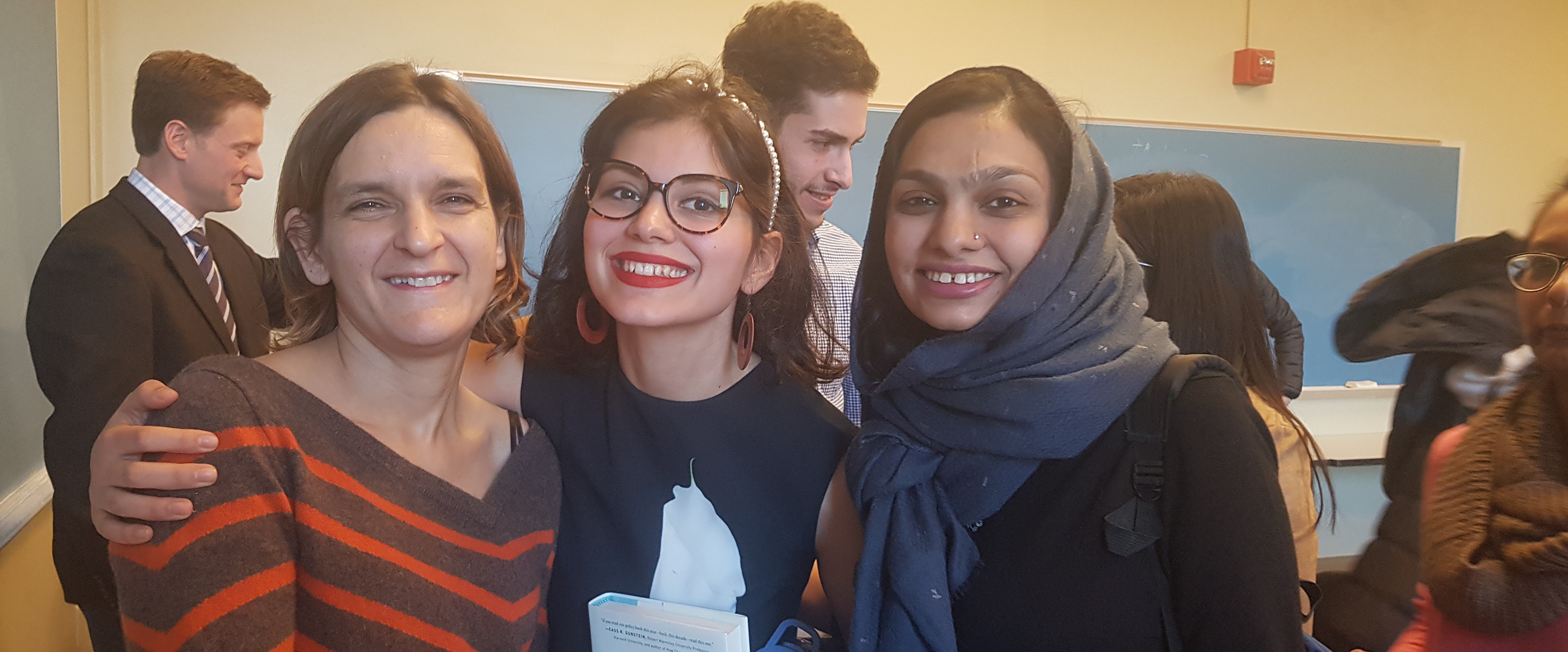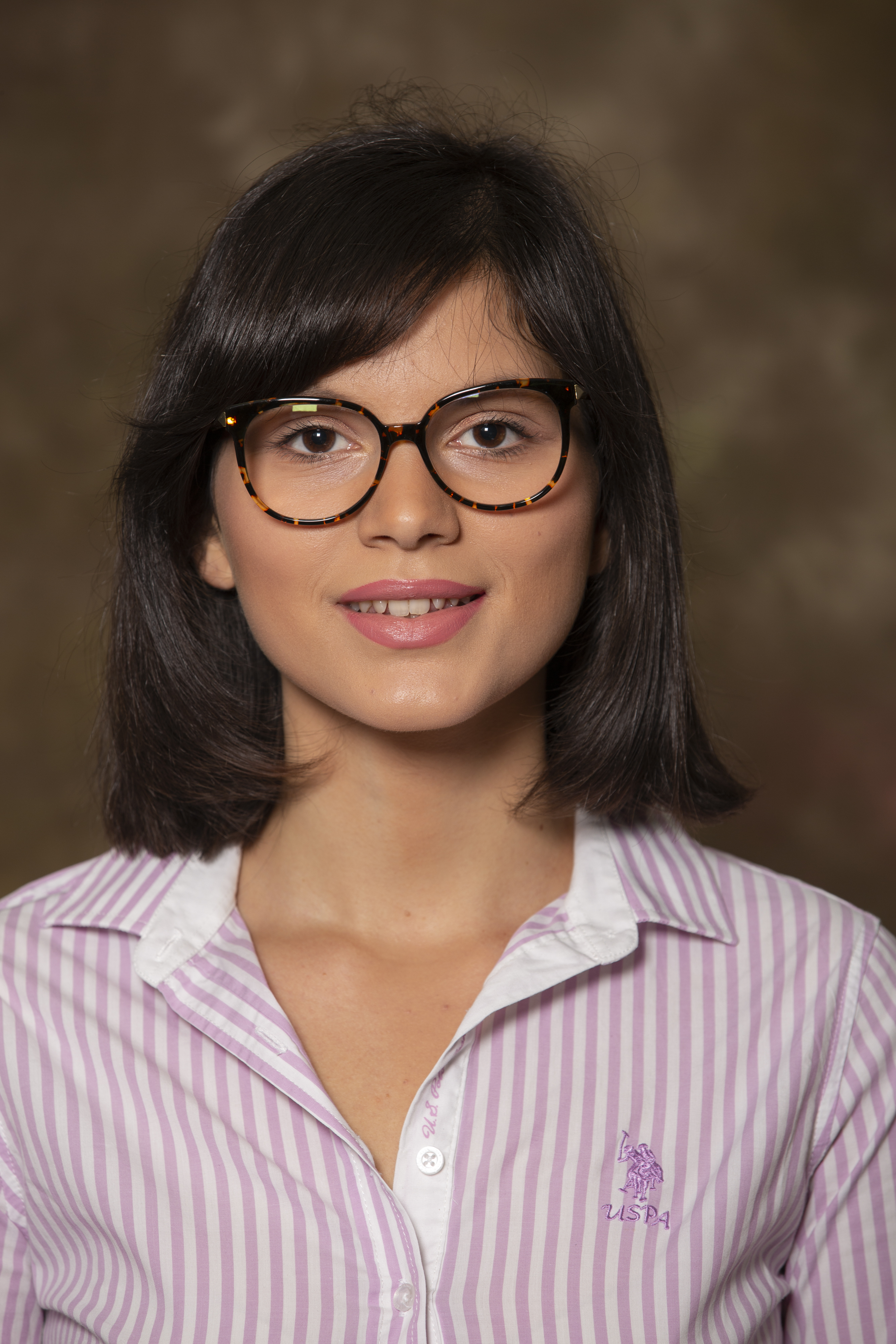 Editor's note: Hana Bacaj completed her master's degree in economic development at Vanderbilt University through the Kosovo American Education Fund. She also completed a graduate certificate in women's and gender studies. During her studies, she was the recipient of numerous awards, including the William Edward Ferguson, Jr. Award and the Outstanding Student Award.
---
Why did you choose to study economic development and what made you want to apply to KAEF?
I have always dreamt of being someone who would make a significant difference in my country one day. The variety of courses I have completed during my undergraduate studies and the yearlong volunteering experiences I engaged in made me aware of the importance of economics in the development efforts of a country. I believe that this particular field of study equips one with the essential tools for the improvement of the economic, political, and social well-being of individuals in a specific country and worldwide. Because I wanted to gain extensive knowledge and experience in the field of development economics, I decided to apply for a master's degree in the United States. The United States is well-known for its world-leading universities, excellent teaching programs, extensive research, successful graduates, and is home to economists who rank among the best in economic theories and practices. To find out what universities I should apply for, I shortlisted fellowships that give full scholarships for studies in the US and then weighed their significance following a simple cost-benefit analysis.
My decision to apply for KAEF was one of the best decisions so far, and I am beyond proud to be an alumna of this great fellowship. My life aspirations to bring a significant difference in my country were in alignment with the KAEF goal: "the long-term economic development of Kosovo through the education of its people." Besides this, I witnessed many KAEF alumni who attended the best universities in the US, and upon their return they brought a significant impact in Kosovo.
What was the most challenging aspect of your time at Vanderbilt? What was the most rewarding?
Being a graduate student in economics and especially at Vanderbilt University, which offers a STEM degree, brought a lot of challenges because economics is heavily based on math and statistics. The first year of graduate studies focused on mathematics and its application to economics, as well as various theoretical aspects that help understand economic models within different societies. Learning these skills was absolutely challenging and somehow abstract at the beginning. Still, towards the end of each course, things would start to take shape and make more sense. This was the most challenging aspect of my time at Vanderbilt and, at the same time, the most rewarding one. There is no greater feeling than realizing that everything is possible if you are committed to work hard. Today I can say that I definitely have a better understanding of the economic phenomena and more rigorous approach to different economic issues in the development field.
Tell us a story about your program experience.
Determined to learn more about other ways to tackle the issues that the world is struggling with, I participated in a consultancy and program evaluation project. As part of the consultancy, I helped an Ecuadorian social enterprise called Waykana to scale-up their organization, which in return would help employ more impoverished indigenous farmers from Ecuador. Whereas, as part of the field experience course, my group and I analyzed cross-sectional data of over 12,000 households regarding the economy of Costa Rica, focusing on migrants and the social scheme program AVANCEMOS. We constructed a multi-dimensional poverty index and inequality index across urban and rural groups, focusing on the education and employment levels of Nicaraguan migrants in Costa Rica. These two projects allowed me to see in-person the development efforts of countries like Ecuador and Costa Rica and to meet with important stakeholders and leaders in those countries.
What is your advice to current and future fellows?
To current KAEF fellows: You will have many ups and downs during these years of study but be sure that you will get the best reward in the end, and I am sure it will not happen otherwise.
To future fellows: If you want to make your dreams come true and become the most challenging and probably the best version of yourself, make sure to utilize and exhaust all of your resources given by KAEF and your respective university. Believe me, you will have plenty of them.

What can you tell us about your future plans and the work you will be doing now that you are back in Kosovo?
After graduation and upon my return to Kosovo, I want to become an actor of positive change in Kosovo in the field of education and/or employment, which are two of the core determinants of community development. My career aspiration is in helping communities in need, mainly focusing on the education and employment of women, youth, and other vulnerable groups.
---
About the Kosovo American Education Fund
The Kosovo American Education Fund (KAEF) annually offers up to eight graduate fellowships at US universities to talented Kosovars who demonstrate a strong commitment to the economic development of their country. Fellows study in master's level programs for one or two years, obtain a degree, and participate in professional internships.

Established with funds from the United States Agency for International Development (USAID), KAEF has operated as an independent entity that does not receive funds from the American government since 2004. Today, KAEF is supported largely through the charitable support of individuals and businesses in Kosovo, American supporters, and American universities.
Image