Image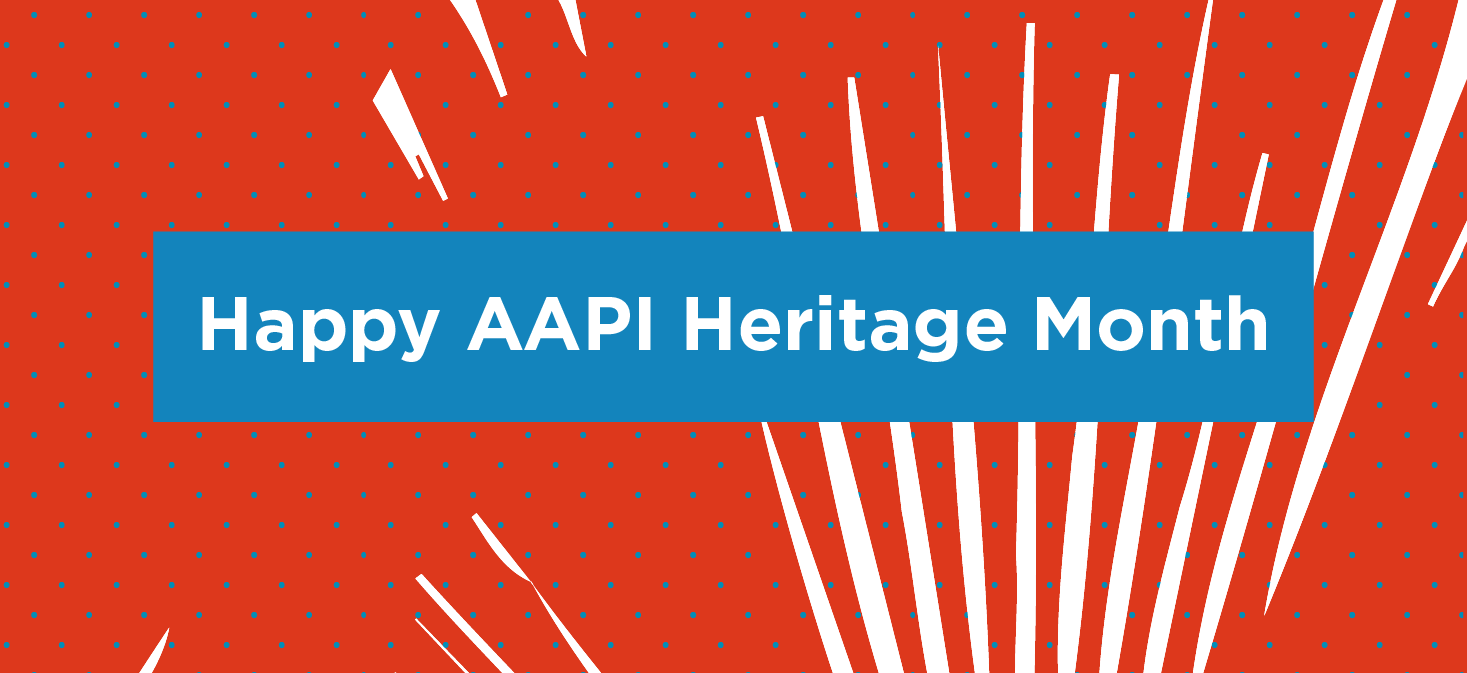 May is Asian American and Pacific Islander Heritage Month where the U.S. celebrates the accomplishments and contributions the AAPI community has made to our nation and abroad. American Councils appreciates this opportunity to again recognize and celebrate our Asian American students, alumni, and participants of the programs we administer. 
In the Institute for International Education's 2021 report, data shows that only 8.6% of U.S. students studying abroad identify as having an AAPI background. American Councils believes it is important to highlight these students' voices and experiences abroad that demonstrate how their AAPI identities, in combination with cross-cultural experiences overseas, have shaped their personal and professional development.

American Councils will continue to share similar experiences from students of color year-round and highlight the stories and achievements of program alumni. Every month is an opportunity to recognize and celebrate the diversity of our outstanding participants.
---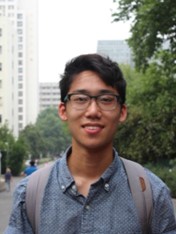 Justin
National Security Language Initiative (NSLI-Y), Chinese—2017

Justin, a 2017 alumnus of NSLI-Y, not only improve his Chinese language skills on his summer program in China, but he also learned to adapt to new environments and perspectives. Justin spent six weeks in Nanjing, China, and though he attended Chinese classes before his time with NSLI-Y, Justin's first moments in China were nerve-wracking. Not only was Justin still learning the language, but he had never left North America before his trip to China.

On the bus ride into Nanjing from the airport, he recalls marveling at how a fellow NSLI-Y student was comfortably carrying on a conversation in Chinese with someone in the Chinese welcome party. "I had no idea what was going on," he remembered. "I was lost."

But Justin wasn't deterred. Instead, he embraced that discomfort and challenged himself to improve his language skills. Justin quickly improved his command of Chinese, which inspired his prospective career goals. He plans to use his knowledge of Mandarin to collaborate with Chinese counterparts and act against climate change. Justin is now a student at Stanford University, where he studies Human Biology and Political Science. Justin explains how understanding Chinese is critical to confronting climate change, saying "The Chinese language will be crucial because climate change is a global issue that has to be tackled from the point of view of infectious diseases, natural disasters, and resource allocation."
 
NSLI-Y allowed Justin to grow into a more confident, adaptive, and authentic leader in his professional and academic endeavors. Justin's time in China expanded his worldview and prepared him for a career combatting climate change. Reflecting on his time with NSLI-Y, Justin said "The skills I acquired through NSLI-Y — the cultural nuances which you have to pay attention to when learning a different language and also the mindset of being open to new experiences and the failures that come with it — were exactly what I needed."

Read more about Justin here.
---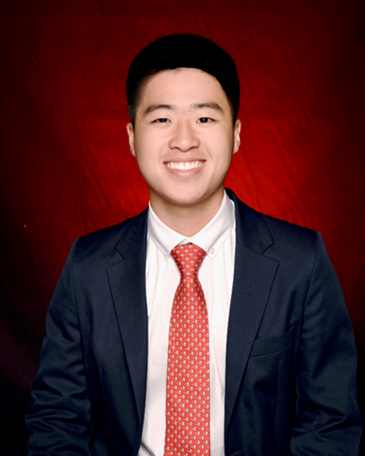 William
National Security Language Initiative (NSLI-Y), Chinese—2018
Critical Language Scholarship Program, Chinese – 2019
William, a 2018 alumnus of NSLI-Y and 2019 alumnus of CLS, spent a summer abroad in Taiwan and China, respectively studying Chinese. Before his time with NSLI-Y, Will distanced himself from his Chinese heritage. The son of Taiwanese immigrants, Will grew up with the pressure to "become American," and fit in with the crowd of his East Coast boarding school. "I minimized and understated my Chinese heritage, viewing it as a barrier to future career success."
But William knew that something was missing. He explained that his experience was not unique, but something many first-generation Americans experience. "Data collected by the U.S. Census shows that a mere 40% of the 3.8 million Chinese Americans residing in the United States can speak Mandarin fluently—and the literacy rate is far lower," William says. "Increasingly, Chinese Americans are losing touch with their roots. This widespread phenomenon reaches many children of immigrants, not merely those of Chinese descent, which is troubling."
William's summer in Taiwan gave him the tools to reembrace his identity. He immersed himself in studying the language and culture he grew up feeling he needed to hide, meeting his extended family in Taiwan, and enjoying local foods. "Whether it was discussing Taiwanese politics with my host father on a bike ride around Sun Moon Lake or navigating northeast China's high-speed rail network, I realized that my Chinese had transformed from an abstraction in a classroom textbook to a dynamic requirement for daily survival," William says. "The sensation is indescribable with words. Somehow, in Taiwan, I felt I had arrived home."

His time in Taiwan provided Will with the opportunity to reflect on his identity and relationship to his culture. William encourages other young people to learn languages and study abroad. "It will give you a greater appreciation for the United States of America and its diverse melting pot of cultures," says William. "Immersing myself in a foreign culture transformed my life, and I know it will transform yours. Today, I'm Chinese. I'm American. And I'm proud of it."
Since completing his NSLI-Y program, William has actively promoted opportunities for language learning and cross-cultural exchange. William served as an NSLI-Y Alumni Representative in 2019 and 2020, contributed to the Alumni Association, and launched a mentorship program with fellow alumni for applicants from underrepresented backgrounds. William also received the U.S. State Department's Citizen Diplomacy Action Fund to organize a virtual, two-day conference for middle school students across the United States and Chinese-speaking regions. After graduating from Columbia University with a double major in Political Science and East Asian Studies, Will was awarded another Critical Language Scholarship (CLS) to study Indonesian and was selected as the Michel David-Weill scholarship laureate.

Reflecting on Asian American Pacific Islander Heritage Month, William comments on the importance of increasing language learning access to AAPI communities. "In New York City, AAPI comprise nearly 20% of the population and are the fastest-growing racial group but receive less than 1% of the funding," William says. "We all must push our local, state, and federal agencies to continue taking meaningful steps to removing all-too-common language barriers such as appointing language access coordinators, translating important documents, and providing multilingual telephone interpretation services."

Read more about William here.
---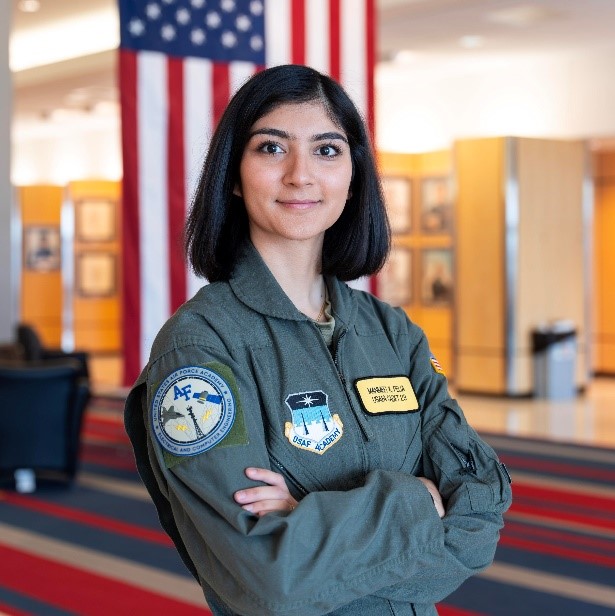 Manmeet
Critical Language Scholarship (CLS), Punjabi—2021

Manmeet is an alumna of the 2021 CLS Punjabi Program. A self-proclaimed "military brat," Manmeet grew up moving every three years and traveling often. Her favorite childhood memories include eating local delicacies in China and Thailand and learning about different people's lifestyles. Though traveling connected Manmeet with friends around the world, the constant movement weakened her connection to her Indian heritage.

"I was never surrounded by a Punjabi community," says Manmeet. "This alienation pushed me to pursue the Critical Language Scholarship to not lose a dying part of my culture—its script and language."

Manmeet is a third-year electrical and computer engineering student at the United States Air Force Academy. After graduating, Manmeet plans to apply and participate in LEAP (Language Enabled Airmen Program) to continue to grow her language and cross-cultural communication skills for the U.S. Department of Defense, citing the important role Punjabi plays in international relations. "As a member of the profession of arms, knowing Punjabi will give me an advantage in diplomacy situations that would language," says Manmeet.

When asked to give words of advice to people wanting to learn a language, Manmeet explained the joy of being a heritage language learner. "When picking a language, I recommend students pick a heritage language or language that they have a personal connection to because that will support a lifetime eagerness for learning and advancement," says Manmeet.  "That passion and excitement will easily exude from your application. If you are interested in another language, I would emphasize the importance of fully developing/understanding the strategic advantage it has to your career, aspirations, and service to the United States."
Read more about Manmeet here.
---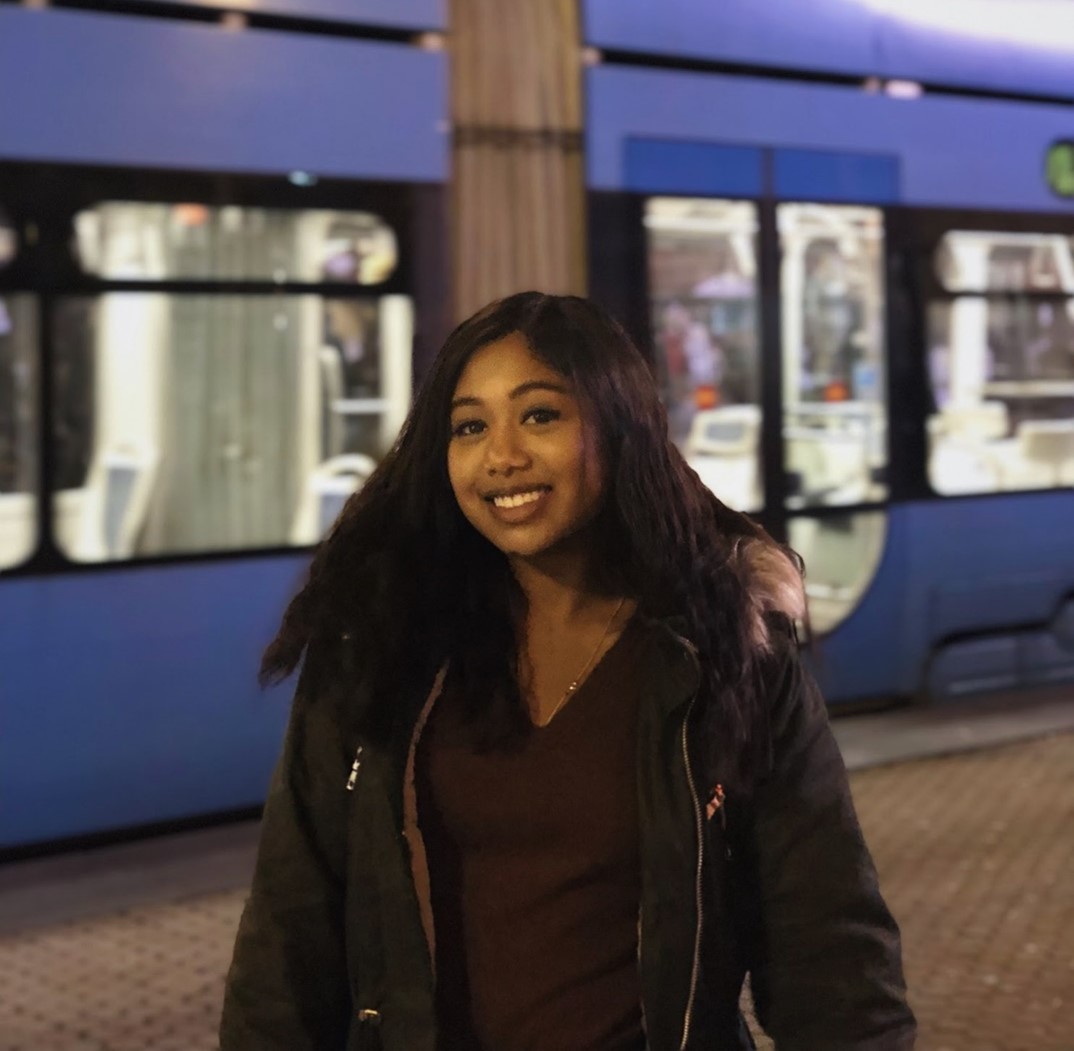 Jasmine
Kennedy-Lugar Youth Exchange & Study (YES) Abroad — North Macedonia (2019)
Jasmine, a 2019 alumna of YES Abroad, found her voice while studying in North Macedonia. Jasmine, a first-generation American whose biological parents are immigrants from India and Laos, was adopted and raised by Caucasian parents. Coming from a mixed-race family, Jasmine's experience in the Balkans was uncomfortable at first. "I'm not going to sugarcoat it; it was very hard at times to live as a person of color who is adopted and raised by two moms," says Jasmine. "Coming from a community where I am used to seeing multiple ethnicities—even seeing multiple ethnicities in my family—to a community where I was one of the few people with darker skin, was a harder adjustment than I thought it would be."

Jasmine's experience in North Macedonia had her grapple with questions of race and belonging, enriching her perspective on her identity. "Immersing myself in a community that is not as diverse as my hometown has been an adjustment that has changed how I look at myself regarding my connection to my ethnicity, but also how some people in the community look at me," says Jasmine. "I have to promote cultural awareness and let my voice be heard in my community and across the world."

For Global Youth Service Day, Jasmine organized a screening of the film "Bias," to start a transcontinental conversation about implicit biases in the U.S. and the Balkans. "This film discusses implicit bias, specifically in regards to race and gender, and how we might unconsciously be discriminating against others without meaning to. This was important to me because no matter the intention, the outcome of any form of discrimination is the same," Jasmine remarked.

Jasmine considers Skopje, North Macedonia, a second home despite the challenges she faced. She misses spending her mornings drinking Nescafe with her host sister and traveling the country with her cohorts. "My experiences there—the good and the hard— have indeed made me stronger and more prepared for the future," says Jasmine.

Jasmine's time in North Macedonia gave her the confidence to embrace her identity as a mixed-race first-generation American. "Over the years, during my search for identity, I have come to realize that I don't have to define my identity on race at all," says Jasmine. "Asian or not, white, or not, whatever race and culture I feel a connection to—that doesn't change who I am. I am proud of who I am, and I hope to continue to defy stereotypes of what it means to be an American. "
Read more about Jasmine here.