Image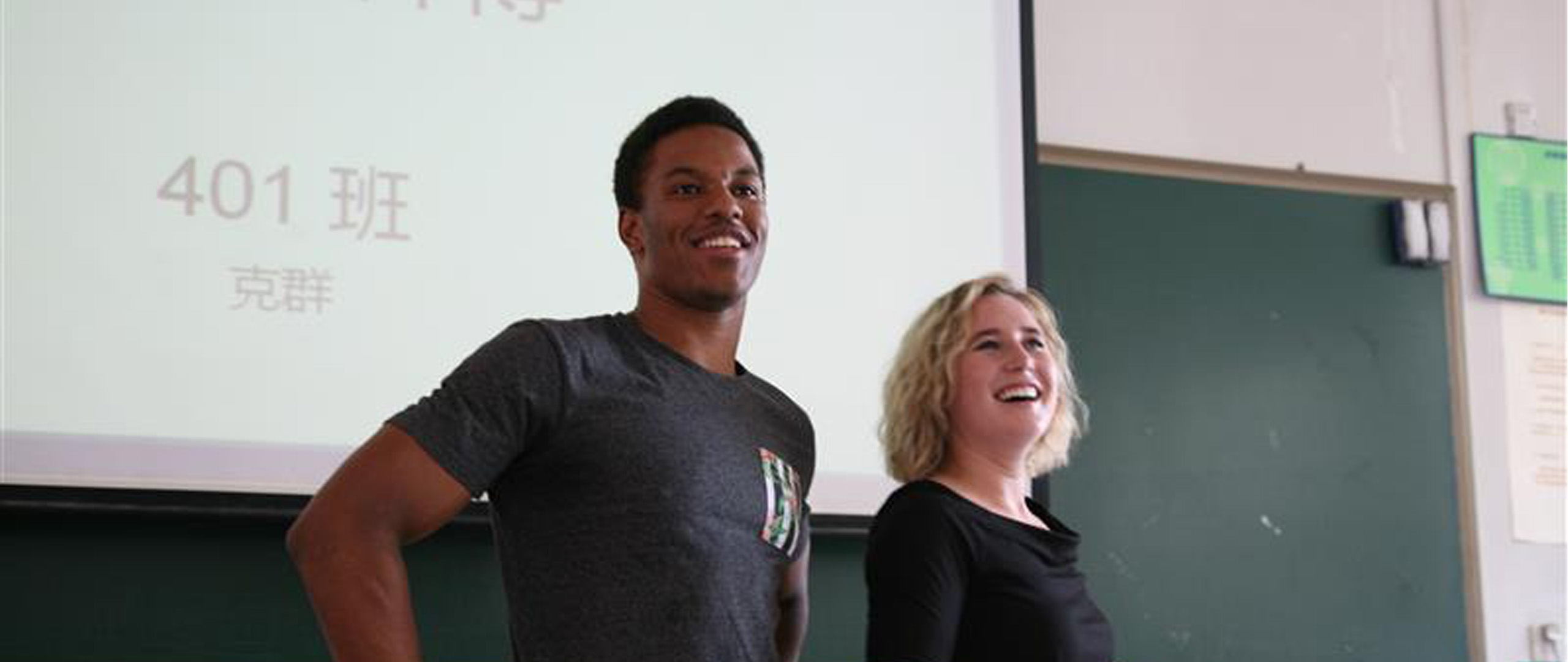 Editor's Note: Amani Core, Critical Language Scholarship (CLS) Program '16 participant, reflects on his exchange experience in Dalian, China and how it influenced his career path and approach to connecting people. While Amani's sights were set on becoming a translator and interpreter before the CLS Program, he left the program with the motivation to continue building intercultural awareness how he saw best - through language teaching.
A program of the U.S. Department of State, the CLS Program is a summer study abroad opportunity for American college and university students to learn languages essential to America's engagement with the world. Learn more at clscholarship.org
Full Name: Amani Core
Pronouns: he/him/his
Hometown/Country: Cambridge, MA, USA
Program: Critical Language Scholarship, Dalian, 2016
Tell us a story about your program.
At the culmination of our program, we had a talent show where each class put together a performance for our teachers, host family, and program coordinators. I encouraged my friend, Lexi Crossland, to co-host with me, and it was a memorable experience. I love using humor to bring groups together, so we wrote an engaging script, designed fun interactions with the crowd, and even bought large confetti tubes to create an authentic experience. All the work program participants put into this final event felt like the perfect way to celebrate our experience, and I think the audience enjoyed attending too.
How did CLS affect your goals?
One of my first dreams was to be a translator and interpreter for Chinese and English, therefore I naturally viewed CLS as a way I could reach that goal. However, as I continued throughout the program, I realized what mattered more to me wasn't learning every word and phrase, rather it was connecting with people and intentionally building bridges between two cultures, welcoming the more challenging topics. Looking back, I think it makes sense that I was guided to the classroom where I could start to help others build those connections, crafting a teaching experience more authentic to my own view of education.
Tell us about someone who impacted your experience (ex. Host mom, language partner, colleague, etc.)
My host mom was a really positive influence on me. She was a fantastic chef and very warm person, and I associate these together because of the connections created over meals. In the morning, I routinely watched the news while having breakfast with tea, and at night we had a pretty large dinner accompanied by topics related to current events, my studies, or myself in general. She knew how important learning was to me, so anything I wanted to discuss, she was open to it! Food truly was a gathering point, connecting us through every meal, and while it was important for my language growth and cross-cultural experience, I simply valued having a grounding point in my every day while abroad.
Why are exchange experiences like this important?
These exchange experiences are important because you are able to connect with a culture outside of your own, not only engaging with a society that has different customs and practices but also interacting with those who have a different lived experience as well. Naturally, things get messy. Along the way, there will be culture shock, unintentional clashes, and misunderstandings, but this helps build the cultural competency necessary to solve conflicts by shifting your own perspective, even occasionally evaluating your own culture with a more critical set of eyes. Overall, you are provided with a more appreciative and nuanced understanding of those around you, both cultivating a deeper sense of empathy and allowing for more cross-racial, cross-cultural action.
How did your identity affect your experience?
I believe that identity impacts the way we all view the world and interact with it, and it most definitely shows up in the classroom. For example, during my program, we had a forum with a few students from Dalian University of Technology centered on the topic of relationships. We mentioned many types of relationships such as mother-daughter and friend-friend, but I focused on the relationships and power dynamics between those of different genders, sexualities, and races. Given the historical, cultural, and social differences between China and the US, I needed to use circumnavigation techniques to explain to my teachers concepts such as "double standards," "implicit bias," and "privilege," which I wouldn't necessarily call an easy task. Over time, I became accustomed to pushing for these difficult conversations and moments of dialogue.
However, this wasn't always the case as I needed to better understand Chinese culture to intentionally shape these outcomes. For example, during my first instances traveling in China as a Black American in 2010, I received stares, had pictures taken of me by strangers, and even was asked to hold babies for photos; it was definitely jarring to receive so much unwanted attention, and it didn't always leave me with a positive takeaway. But as my language ability increased, I was better able to communicate issues central to my identity, in particular those related to my blackness and queerness. At points, that led me to come out to my teachers in my CLS program while discussing future dating partners. At others points, that pushed me to talk about the dynamics of race in America such as in the example above or through conversations with Chinese locals. Regardless of the specific circumstance, listening and open communication was typically present in our exchanges while discussing identity, and it most definitely led to formative moments in my cross-cultural experience.
What is your favorite word/expression in Mandarin?
The first is 天壤之别, which literally means "as far apart as heaven and earth," but figuratively means "worlds apart; an immeasurable difference." In our program, the teachers encouraged our application of these idioms, or 语, which is an important component of Chinese language. Moreover, my class' textbook had a handful of these idioms, so it became an inside joke of using this easier one whenever possible to get our language rolling, and the teacher caught on, joining us on numerous occasions.
The second is 刻骨铭心, which literally means "carved in bones and engraved in the heart," but figuratively it means something along the lines of "to have a long-lasting impression" or "unforgettable." This is a personal favorite because my Chinese name has the character "to engrave," and I like to think that my first Chinese teacher chose this character because she viewed me as a memorable person and student. Sometimes I'll even use this idiom to introduce myself, typically to the surprise of the listener!
What has it been like going from language student to language teacher?
It has definitely been an eye-opening journey. I had a part-time job as a Chinese teaching assistant at Middlebury College, instructing an intermediate drill section during my senior spring. Since I was teaching many of my peers, I thought about what I would desire as a Chinese language student, and with that my goals were fairly straight-forward; I wanted to help my students improve their Chinese, all while having fun. Anything I could do to give my students an opportunity to learn with a smile on their face was ultimately seen as success for me.
However, following graduation, I became a full-time Chinese teacher to high school students through the Teaching Fellow program at Phillips Academy, and my profession felt more real. I received many audible sights of disbelief and excitement as I walked into the high school classroom, and while I was proud of being called "teacher" or 老师, it was a huge responsibility, especially when you consider the reverence of teachers in Chinese culture. Moreover, as a Black Chinese teacher, I was grappling with my own imposter syndrome, questioning my ability to teach well. What if I mispronounced a word in class? Did I write this character correctly? How can I teach Chinese heritage students a language spoken by their parents? I have come a long way since then and I continue to grow every day, but I had to remember to trust my instincts, believe in my language ability, and ask for help when I needed it. And if anything, I reminded myself of my first goal as a teacher; help students learn Chinese with a smile on their face.
Tell us about an impactful moment while teaching.
As I grow more confident and mature in my teaching craft, I strive to make learning more meaningful by crafting lessons that reflect the identities and backgrounds of students while also addressing pertinent societal issues, not only encouraging important discussions but also fostering cross-cultural learning in the language classroom. With that, one instance I am proud of is designing a lesson on gender in Chinese language and culture, ultimately with the goal of providing students the space to safely provide their pronouns in a way authentic to the Chinese classroom. I began with a routine sentence dictation, but then we looked at the pronouns students applied in their sentences and discussed why they used them, leading to many "aha" moments. Following that, we gathered a list of characters with the "person" and "woman" radical, analyzed the masculinity and femininity in characters associated with common Chinese names, and ended with self-introductions including pronouns, writing out the characters on a name tag. Given the positive response as well as the continued use of pronouns in the classroom, I was reaffirmed that lessons like these are important.
---
The Critical Language Scholarship Program is sponsored by the U.S. Department of State, with funding provided by the U.S. Government. It is supported in its implementation by American Councils.
Image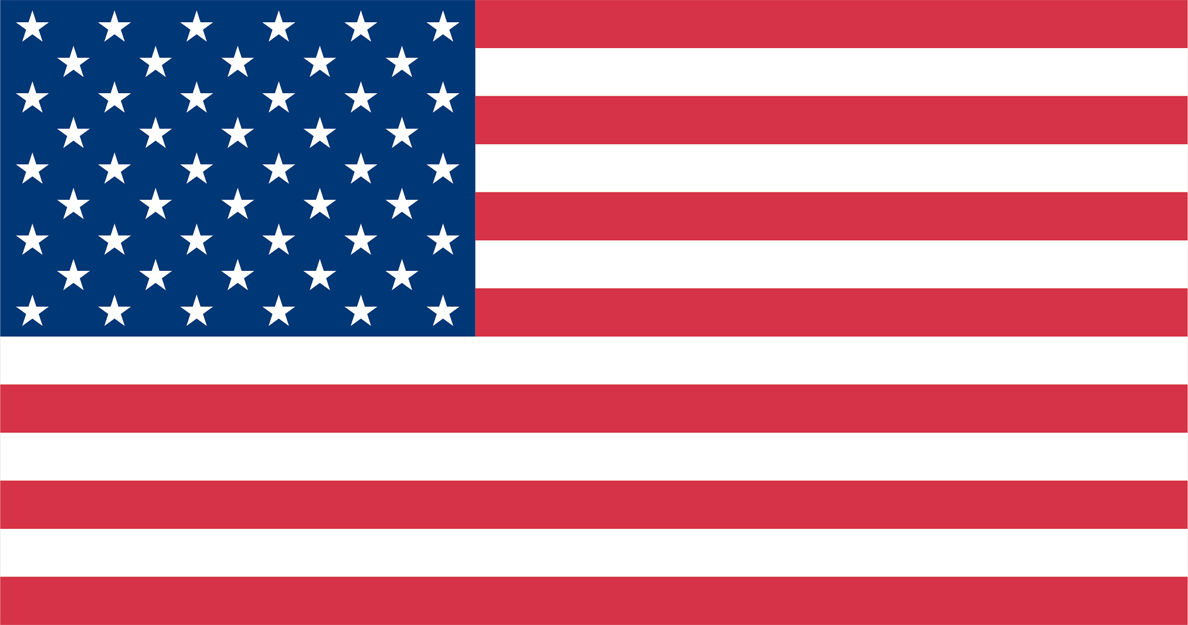 Image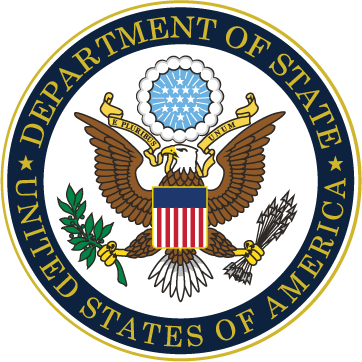 Image