Image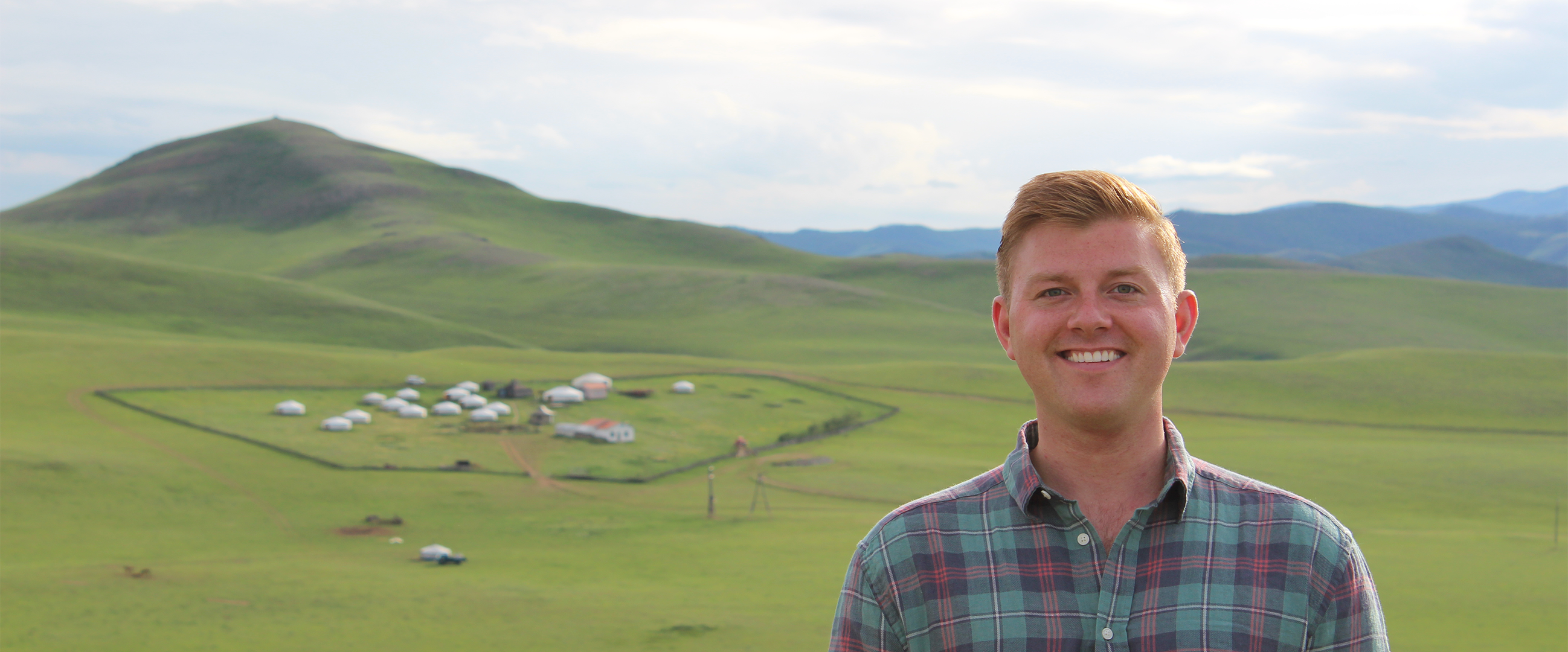 After a decade in DC, I've learned that politics are everywhere: in newspapers, overheard conversations on the metro, even the graffiti. So I wasn't shocked to see a feature on Alexandria Ocasio-Cortez in Bon Appetit Magazine, but I was surprised by a detail I hadn't seen reported anywhere else. 
Studying abroad changed her life.
I'm a study abroad alumnus who now works in the field of international education, and I'm not far in age from the youngest congresswoman ever elected, so naturally I wanted to read about her journey to representing New York's 14th district. (Plus, her taco recommendation—pastrami, hold the guac—intrigued me.) 
As an undergraduate at Boston University, Ms. Ocasio-Cortez followed her interest in medicine to Niamey, Niger, where she did rotations at a maternity clinic outside the capital city. Niger, a country that hosted only six study abroad students from the US in 2017, has one of the highest rates of infant mortality worldwide. Ms. Ocasio-Cortez was so struck by her experience overseas that when she returned home, she changed her major to economics. She focused on policy, so she could better understand and act on the issues that affected her own community. 
Studying abroad literally shifted her worldview enough to change the course of her career, putting her on the path to Congress. 
Why aren't we talking about this?
Working in international exchange, I see the direct effects educational and cultural programs have on our students' careers and lives every day. Life changing and transformational are two of the most common descriptors alumni use to talk about their experiences, whether they were spending a semester mastering the Tajik language or interning in biodiversity conservation for a summer in Armenia. I wondered how Ms. Ocasio-Cortez described her experience and, after some digging, I found her perspective in a 2010 edition of the Boston University student newspaper. 
"Young students who make the commitment to spending four months in the Sahel of West Africa tend to have a thirst for adventure that is not easily quieted by concern," she said of the program in Niger. "I was able to communicate and learn with people in a very new way and begin to understand what life is like in a developing country."      
Her remarks resonated with me. People-to-people diplomacy is one of the oldest and most organic forms of soft power. By simply setting foot in another country, we become "citizen diplomats." The US Department of State defines the concept as people who are "motivated by a desire to engage with the rest of the world in a meaningful, mutually beneficial dialogue."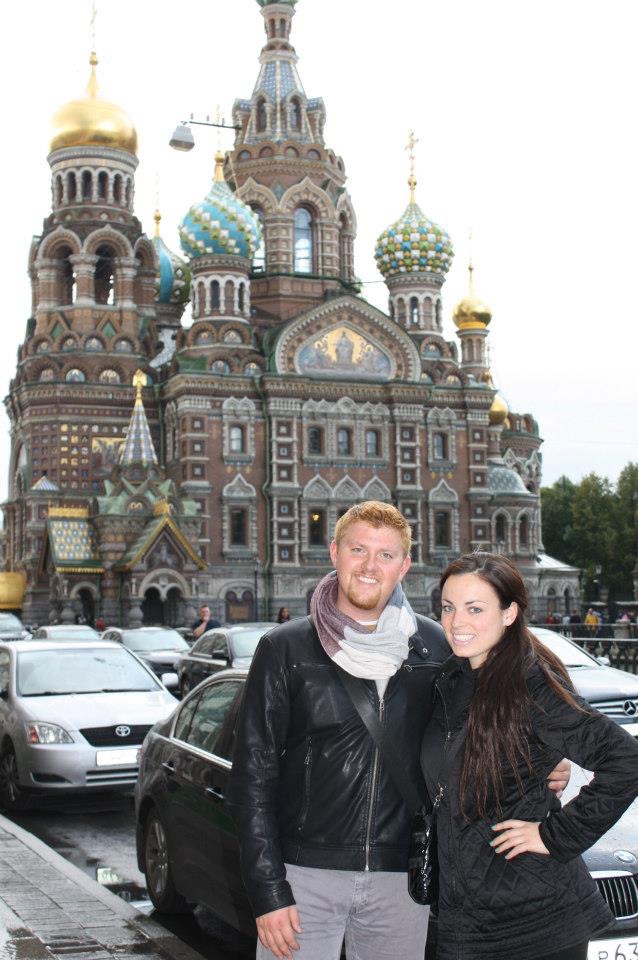 In the fall of 2012, I spent several months as a citizen diplomat in St. Petersburg, Russia, while on American Councils' Advanced Russian Language and Area Studies Program. By swapping my college dorm for a homestay in the Moskovsky district and enrolling in courses taught solely in Russian, I gained firsthand access to local life, culture, and customs. 
I was prepared for the usual cross-cultural challenges and opportunities: linguistic barriers, differing concepts of personal space, adjusting to life with a host family, and so on. What I did not anticipate were some of the questions and discussions with Russian friends, teachers, and strangers, all eager to learn about my "American life." 
"Do you eat McDonald's every day?" 
"Are school buses really yellow?" 
"Is everyone rich?"
My semester abroad coincided with the 2012 presidential race between Mitt Romney and Barack Obama, so conversations often turned from fast food to complex topics like civil rights, religious and racial diversity, and ballot initiatives. 
It was easy to present my views, but I was thrown for a loop when asked what other Americans thought. I grappled with the need to authentically represent a wealth of viewpoints—at times conflicting—in order to help Russian friends and acquaintances understand the bigger picture of the US sociopolitical landscape. I had taken for granted the luxury of a singular opinion, which is common in America. Living abroad, I had to represent not just my perspective, but America as a whole. 
Exercising the power and privilege of citizen diplomacy through study abroad was invaluable for me. I'm sure Ms. Ocasio-Cortez would agree. I'd love to ask her more about how international exchange shaped her political persona, perhaps over pelmeni with smetana, one of the memorable foods from my experience in Russia. (Or if she likes pastrami tacos, maybe she'd be open to exploring another feat of culinary fusion: kholodets…Russian meat jelly.) 
After the 116th Congress took office, I started researching what international experience other members had and I was thrilled to see international experience in many of their backgrounds. I already knew Senators Joni Ernst (R-Iowa) and Chris Van Hollen (D-Maryland) had lived, studied, and worked abroad after my organization honored them last year at our inaugural Global Citizens Awards.
I was especially thrilled to read more about fellow Connecticut native, Congresswoman Jahana Hayes. After being named National Teacher of the Year in 2016, she became a household name and quickly rose to prominence as an educational and community leader. What many people don't know is that her experience extends thousands of miles beyond our state borders, to classrooms in Namibia, Malawi, Algeria, and Tunisia. Ms. Hayes used her Teacher of the Year platform to travel overseas, discussing perceptions of the American educational system and the vital role teachers play in their students' lives.
Going abroad as a citizen diplomat is a powerful charge. 
So, how do we get more Americans to see the world? How do we build more bridges of understanding? No matter which side of the aisle you sit on, I think these are conversations we should be having. I'm glad to see many leaders, like Ms. Ocasio-Cortez, have study abroad on their resumes, and I'm excited to see more citizen diplomacy in action.
---
About the Author
Christopher Muller is a program officer at American Councils for International Education, whose work includes supporting students on the Advanced Russian Language and Area Studies Program, the same program that offered him his first significant study abroad experience. In addition to studying abroad in college and later interning in Russia, Christopher has worked, studied, and traveled in seven of the 15 countries of the former Soviet Union. He started studying Russian in seventh grade and continues to study the language today.
Contact the Author 
About the Advanced Russian Language & Area Studies Program 
One of the oldest and most respected overseas Russian immersion programs available to students today, the Advanced Russian Language & Areas Studies Program (RLASP) is designed to improve participants' oral, listening, reading, and writing proficiency in the Russian language and to develop their knowledge of Russian history, politics, culture, and society. Program features include homestays, weekly excursions, travel to other regions of the host country, conversation partners, and a wide range of opportunities to pursue hobbies and personal interests in a Russian context. Program locations include Moscow, St. Petersburg, Vladimir, and Almaty.