Image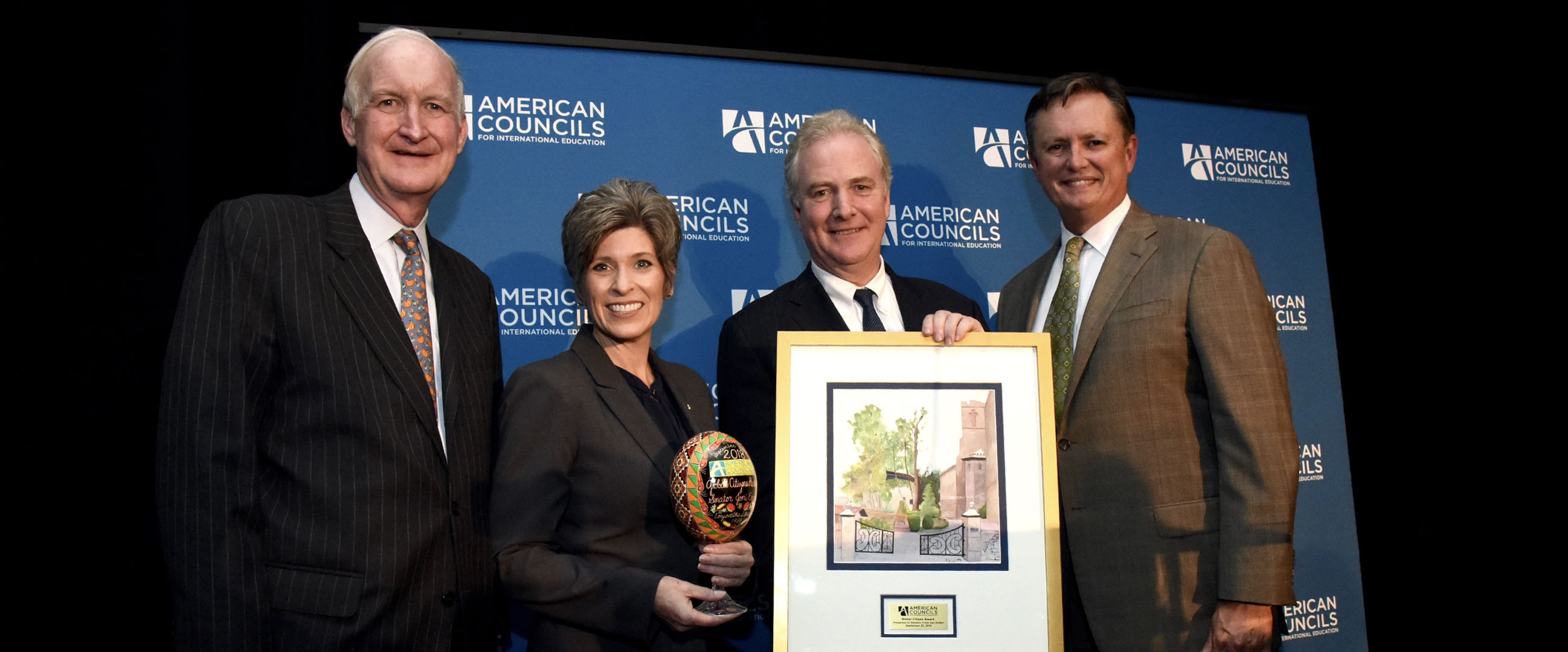 American Councils for International Education celebrated two senators with strong ties to international education Tuesday at the inaugural Global Citizens Awards dinner. 
The event, which was held at the JW Marriott in Washington, DC, honored Senator Joni Ernst (R-Iowa) and Senator Chris Van Hollen (D-Maryland), who agreed that providing exchange opportunities for American and international students is essential to creating a more informed world. The evening also showcased the accomplishments of alumni of several language and cultural exchange programs American Councils administers. Proceeds from the dinner will benefit the American Councils Diversity Scholarship Fund.
Nataliya Bugayova, a Ukrainian alumna of the Future Leaders Exchange (FLEX) program, introduced Senator Ernst, who studied abroad in Ukraine on an agricultural exchange when she was 19. FLEX is a program of the US Department of State's Bureau of Educational and Cultural Affairs, which is administered by American Councils.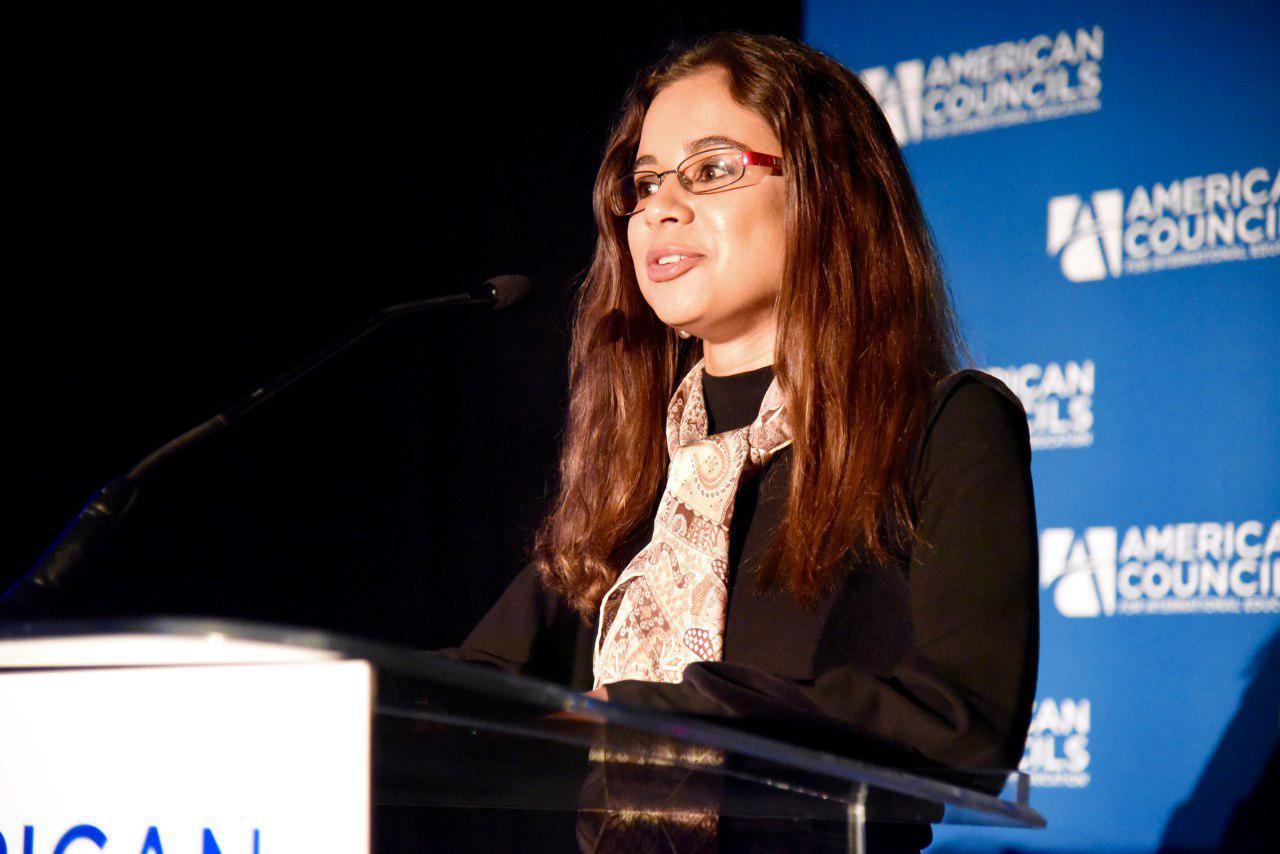 Senator Ernst stayed with a family on a collective farm during her exchange in 1989, where in contrast to the small farm she grew up on in Iowa, the farmers were still using horses and wagons. She was struck by her host family's interest in America and the American lifestyle, adding that it inspired her to give back to her home country by joining the Army ROTC.
Senator Ernst served in the military for 23 years before becoming a senator in 2015 – the first woman to represent Iowa in the United States Congress and first female combat veteran elected to the US Senate from any state.
"The lives that you are changing, the lives that you are informing, the lives that you are molding -- it's more than the cost of an exchange," she said in her remarks. "It is a lifetime of difference for our country, to better inform us, and a lifetime of change for those other countries that are involved as well."
Her global citizen award took the form of a traditional Ukrainian pysanka egg, customized for the occasion.
The senator from Maryland was introduced by one of his constituents, Veronica Guzman, who is a two-time alumna of American Councils' Advanced Russian Language and Area Studies program. She presented Senator Van Hollen with his global citizen award, a painting of the high school he attended in India.
The son of an ambassador, Senator Van Hollen grew up around the world, attending schools in India, Sri Lanka, and Turkey. He said his international upbringing shaped his belief in the importance of people to people exchange.
"It's not just a wonderful experience – and it is that – but it's also essential to the success of our country to make sure that people know these languages and can engage with other cultures," he said of exchange programs and study abroad.
He complimented the success of the multitude of programs administered by American Councils.
"I see [American Councils] as one part, as one very important part, of the broader way that the US engages in the world and I want to thank all of you for being a part of that," he said during his address.
Lorne Craner, the president and CEO of American Councils, said it was an honor to host Senator Ernst and Senator Van Hollen at the organization's inaugural dinner.
"Their experiences abroad and the praise they offered to American Councils is a testimonial to the important work we do every day, building ties with strategically important countries and increasing international understanding," Mr. Craner said.
To see photos from our event please click here.
The event was made possible by the generous support of our sponsors.