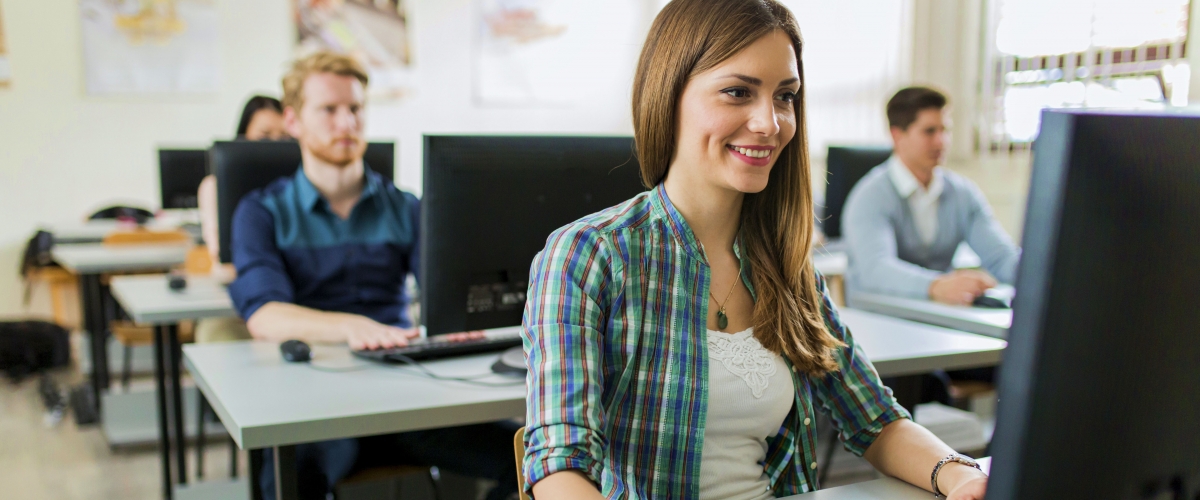 This is a comprehensive list of 2020 NEWL test centers. If there is a test center in your area that has provided an email address you may contact the person listed to check availability to accommodate your students.
If a test center listed below does NOT have a point of contact and an email address, then that test center is NOT accepting external students.
Please note that while we have listed all the available NEWL test centers on this page, it remains your responsibility to locate a test center for the exam. We recommend that you reach out to your local college or a library to see if you can use their computer lab for the NEWL exam. Contact us at exams@americancouncils.org if you have any questions.
Note: American Councils is not responsible for any additional fees levied by an independent test center.
NEWL Test Center

City

State or Country

Point of Contact

Email

A1 College Prep

Los Angeles

CA

Sarah Park

Abington Heights High School

Clarks Summit

PA

 
 

Academia de Studii Economice a Moldovei

Chisinau

Moldova

 
 

Afficient Academy Learning Center

San Jose

CA

 
 

Alexander Hamilton Preparatory Academy

Elizabeth

NJ

 
 

Alpharetta Testing Center

Alpharetta

GA

LeKeisha Edwards

American Community School Amman

Amman

Jordan

 
 

American English College

Rowland Heights

CA

Kimberley Wong

Andalusia School

Yonkers

NY

Abdelnasser Nofal

Appleby College

Oakville, ON

Canada

 
 

Bishop Connolly High School

Fall River

MA

 
 

Booker T. Washington High School

Tulsa

OK

 
 

Boston Latin Academy

Boston

MA

 
 

Brackenridge High School

San Antonio

TX

 
 

Buckingham Browne & Nichols

Cambridge

MA

 
 

Ca' Foscari University of Venice

Venice

Italy

Andrea Facchin

dar@unive.it

C.D. Hylton High School

Woodbridge

VA

 
 

C.E. Jordan High School

Durham

NC

Daniel Miller

Cherokee High School

Marlton

NJ

 
 

Cps Global

Gurgaon

India

Mayank Srivastava

Cps Global

New Delhi

India

Mayank Srivastava

Dartmouth High School

Dartmouth

MA

 
 

East Side High School

Newark

NJ

 
 

Edward R Murrow High School

Brooklyn

NY

 
 

Escola Amadeu Correia

Elizabeth

NJ

Carla Silva

Franklin High School

Portland

OR

 
 

Gulliver Preparatory School

Pinecrest

FL

 
 

Hendrickson High School

Pflugerville

TX

Lameese Ahmad

Hilmar High School

Hilmar

CA

 
 

Hudson Public Schools

Hudson

MA

Ana Pimentel

Indiana University

Bloomington

IN

Xiaojing Kou

International School of Advanced Learning

Lexington

MA

Kate Kerov

John A. Rowland High School

Rowland Heights

CA

 
 

John F. Kennedy High School

La Palma

CA

Grace Lee

Johns Hopkins University

Rockville

MD

 
 

Langley High School

McLean

VA

 
 

Language Acquisition Resource Center-San Diego State University
 
San Diego
CA
Stacy Nyikos
snyikos@sdsu.edu

Lighthouse International School
 
Ilsan City
South Korea
Elena Paul
elenapaul@liskorea.org

Lincoln Park High School

Chicago

IL

Federico Luque Macias

Lindblom Math and Science Academy

Chicago

IL

Fadi Abughoush

Ludlow High School

Ludlow

MA

Maria Fernandes

MAC Medway Academy for Children

Milford

MA

Elena Fomitcheva

Martha's Vineyard Regional High School

Oak Bluffs

MA

 
 

Metaphor Academic Center for Russian Language and Culture

Falls Church

VA

Zhanna Buzov

Mineola High School

Garden City Park

NY

Paul A. Pereira

Newton South High School

Newton

MA

 
 

Nova Classical Academy

St. Paul

MN

Angela Whited

Nur Ul Islam Academy

Cooper City

FL

 
 

Online Edugo, Inc.

Los Angeles

CA

Kimberly Kim

Portuguese United for Education-Discovery Language Academy

New Bedford

MA

Leslie Ribeiro Vicente

QTS Testing Center

Anaheim

CA

Rami Azar

Roland Park Country School

Baltimore

MD

 
 

Russian School of Dallas

Dallas

TX

 
 

Russkiy Mir, Russian Center

Washington

DC

 

San Francisco Pacific Academy

San Francisco

CA

 
 

San Jose State University - Testing Office

San Jose

CA

Derrick Koh

SchoolPlus

Manhattan

NY

 
 

St. Anne-Pacelli Catholic School

Columbus

GA

 
 

Star International Academy

Dearborn Heights

MI

 
 

Staten Island Technical High School

Staten Island

NY

Noelle Sanguinedo

Sunflower Center

Roslyn

NY

 
 

Syosset High School

Syosset

NY

 
 

Thomas Jefferson Arts Academy

Elizabeth

NJ

 
 

Thomas Jefferson High School for Science and Technology

Alexandria

VA

Elizabeth Sandstorm

University of Richmond

Richmond

VA

Michael Marsh-Soloway

Virginia International University

Fairfax

VA

 
 

Walt Whitman High School

Bethesda

MD