NEWL Dates, Deadlines, and Fees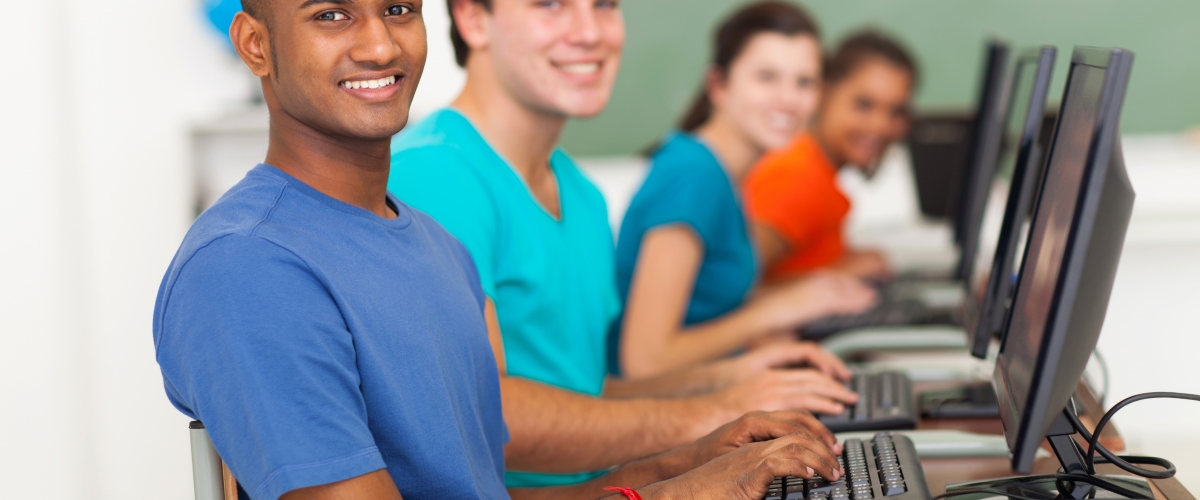 The National Examinations in World Languages (NEWL) is an online proficiency exam for language learners of Arabic, Korean, Portuguese, and Russian seeking college placement and/or credit.
Dates, Deadlines, and Fees
School-Based Exam Administration
| | | |
| --- | --- | --- |
| Languages | Exam | Late Testing |
| Arabic | April 24, 2023 | April 28 & 29, 2023 |
| Korean  | April 25, 2023 | April 28 & 29, 2023 |
| Portuguese | April 26, 2023 | April 28 & 29, 2023 |
| Russian | April 27, 2023 | April 28 & 29, 2023 |
Section Times
Exam
Section Times

Practice

 

 

Reading: 14 minutes
Listening: 10 minutes
Writing: 15 minutes
Speaking: 15 minutes
Total: Approximately 1 hour

Main

 

 

Reading: 60 minutes
Listening: 45 minutes
Writing: 45 minutes
Speaking: 45 minutes
Total: Approximately 3 1/2 hours with a 10-minute break

School-Based Exam Fees
| | |
| --- | --- |
| Exam | Fees |
| Main Exam | $97 |
| Late Testing | $45 + Main fee |
| Main, Reduced | $55 |

School-Based Exam Fees (International)
| | |
| --- | --- |
| Exam | Fees |
| Main Exam | $140 |
| Late Testing | $45 + Main fee |
| Main, Reduced | $99 |
---
How to Apply
Processing the applications typically takes 5-7 business days. Once the applications are received and processed by AC, the registrant will be sent information regarding the registration process via email.
    
The registrant will be the person responsible for coordinating and submitting payment and/or registering examinees in the online registration system. The registrant is the point of contact for the school and must handle confidential examinee information. The AP Coordinator or examinee's language teacher may be registrants.

The online registration system uses a familiar spreadsheet-style data input format so that you can easily register examinees for the exam.
Payment
NEWL payments are handled through the integrated registration payment system powered by PayPal. Once the examinee roster is entered online, the registrant can pay the fee or send each student an invoice so they may pay for themselves at any time during the registration period.    Here is a list of payment options the registrant/students can choose using the integrated payment system:

Credit/Debit: Does not require PayPal account.

This charge will appear on your credit card statement as a payment to PAYPAL * AC TESTING. When making a payment via PayPal, please notify the finance department in your school of any credit card charges in advance, so they do not request for a chargeback. Resolving chargebacks takes a significant amount of time for both parties, so notifying finance staff in advance will avoid complications. NOTIFY YOUR FINANCE DEPARTMENT OF ANY CREDIT CARD TRANSACTIONS. Payment status will show next to each examinee's name. PayPal approves payments in real-time and payment status updates upon successful completion of that transaction.
Score Reports
Exam results will be available by August 2023.
Score Reports to Colleges, Universities and Other Institutions
The main exam fee includes the cost of one report sent to a college or university of the examinee's choice. Additional requests will be charged a processing fee.
The examinee must submit the Score Report Request form to American Councils.
Exam Accommodations
The Registrant or the examinee may submit a request to American Councils for exam accommodations. The school must verify the request and the need for accommodations. The registrant must submit the Accommodation Eligibility request to American Councils by March 1, 2023.
Appropriate Language on NEWL Exams
Appropriate conduct and language are expected of all examinees participating in NEWL. Any use of inappropriate language on any section of the exam will invalidate the entire exam and no score report will be issued. Inappropriate language includes offensive language or topics in either the speaking or writing section of the exam.
Refund Policy
If the examinee pays for a school-based main exam but ends up not taking it, a refund can be requested. Please note that there will be a $15 unused exam fee. To receive a refund for the exam, the registrant must submit a Refund Request form to American Councils no later than April 30, 2023. No portion of the fee is refundable if the examinee has taken any sections of the exam.
---
Posting NEWL Exam Information and Documents on School Websites
While we encourage the sharing of exam information with parents, examinees, and administrators, exam information posted online must be approved by AC. All testing materials for NEWL exams are the intellectual property of American Councils for International Education and may not be used without its permission in writing. In cases where materials or information about NEWL is shared by an entity other than American Councils, proper credit to both American Councils and the NEWL website https://www.americancouncils.org/NEWL must be referenced.
Exam information posted on school websites must have authorization from American Councils.
This includes exam information that American Councils sends to you and exam information created by school administrators/teachers. This is to ensure that all information made available to the public is correct and in accordance with AC requirements. This is also to provide the most updated and relevant information pertaining to the current year's exam.
AC makes available the NEWL exam documents on its website https://www.americancouncils.org/NEWL.
We encourage you to post this link on your school's website and/or share it with parents, examinees, and administrators. Please note that it would be a violation of the copyright law if you decided to copy the information and make it available on any other website without authorization from AC.
---
Contact Info
newl@americancouncils.org