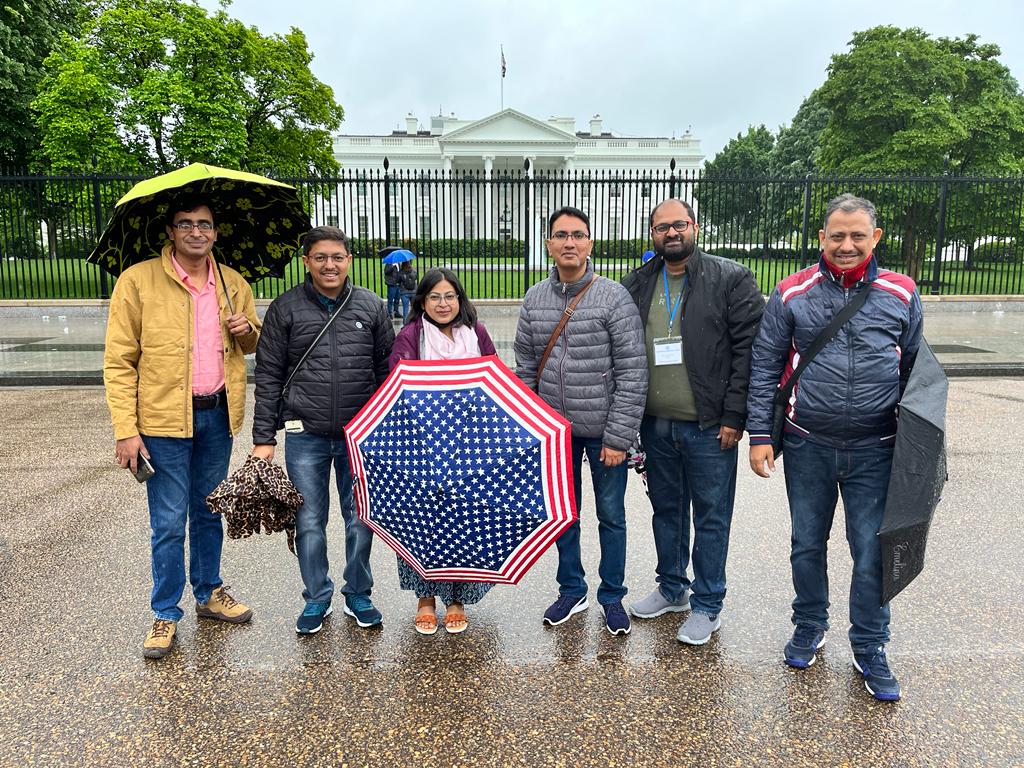 ​Last week, American Councils said goodbye to six exceptional leaders from the International Visitor Leadership Program (IVLP). This extraordinary group of teacher trainers from India traveled across the U.S. for three weeks as part of their IVLP project, "Designing and Implementing Professional Development Programs for K-12 Teachers."
While in the U.S., the cohort traveled to Washington, DC, Massachusetts, Vermont, California, Missouri, and North Carolina, exchanging ideas with locals on topics around professional development for teachers. The cohort examined topics including the recruitment of diverse paraeducators, dual language programs, alternative teacher certification pathways, and dialogue education.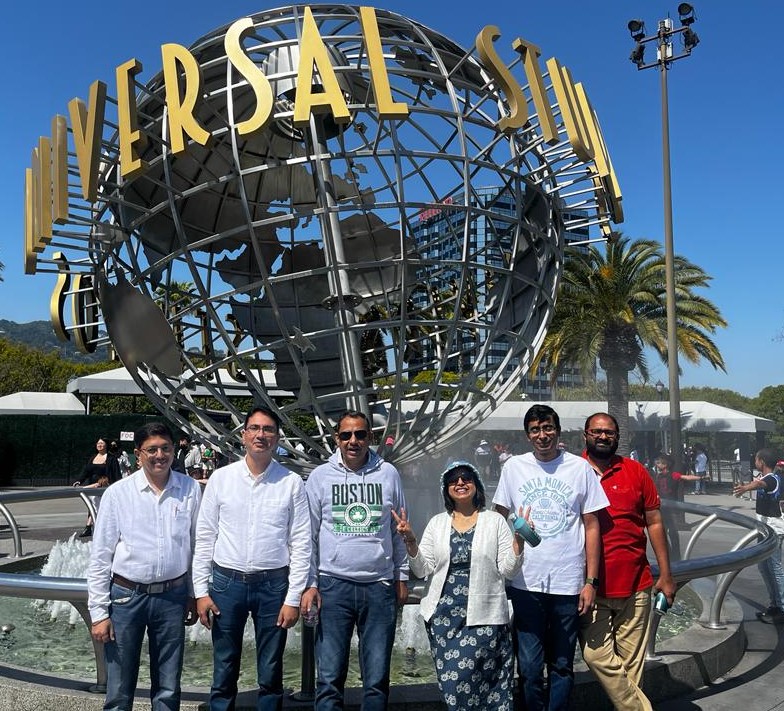 Two of their most memorable moments include a chai chat with DC Assistant Superintendent of Teaching and Learning, Elizabeth Ross, and a visit to Kansas City's International Welcome Center, where they witnessed how diligently public educators work to support their migrant students. Other highlights included participating in a workshop about arts-based learning with Inner-City Arts and spending a day at Universal Studios Hollywood in California.
The IVLP experience offered visitors enriching discussions and innovative models of pre-service and in-service teacher professional development and how it can be shaped to better fit language learners' needs.
The International Visitor Leadership Program (IVLP) is the United States' premier professional exchange program, providing firsthand knowledge about U.S. society, culture, and politics to current and emerging foreign leaders. By connecting international leaders to their American counterparts, participants cultivate lasting relationships reflecting their professional interests and supporting the foreign policy goals of the United States. American Councils is one of eight national program agencies administering IVLP. American Councils is one of eight national program agencies and is proud to work with the Bureau of Educational and Cultural Affairs to administer IVLP. Learn more about IVLP. 
​