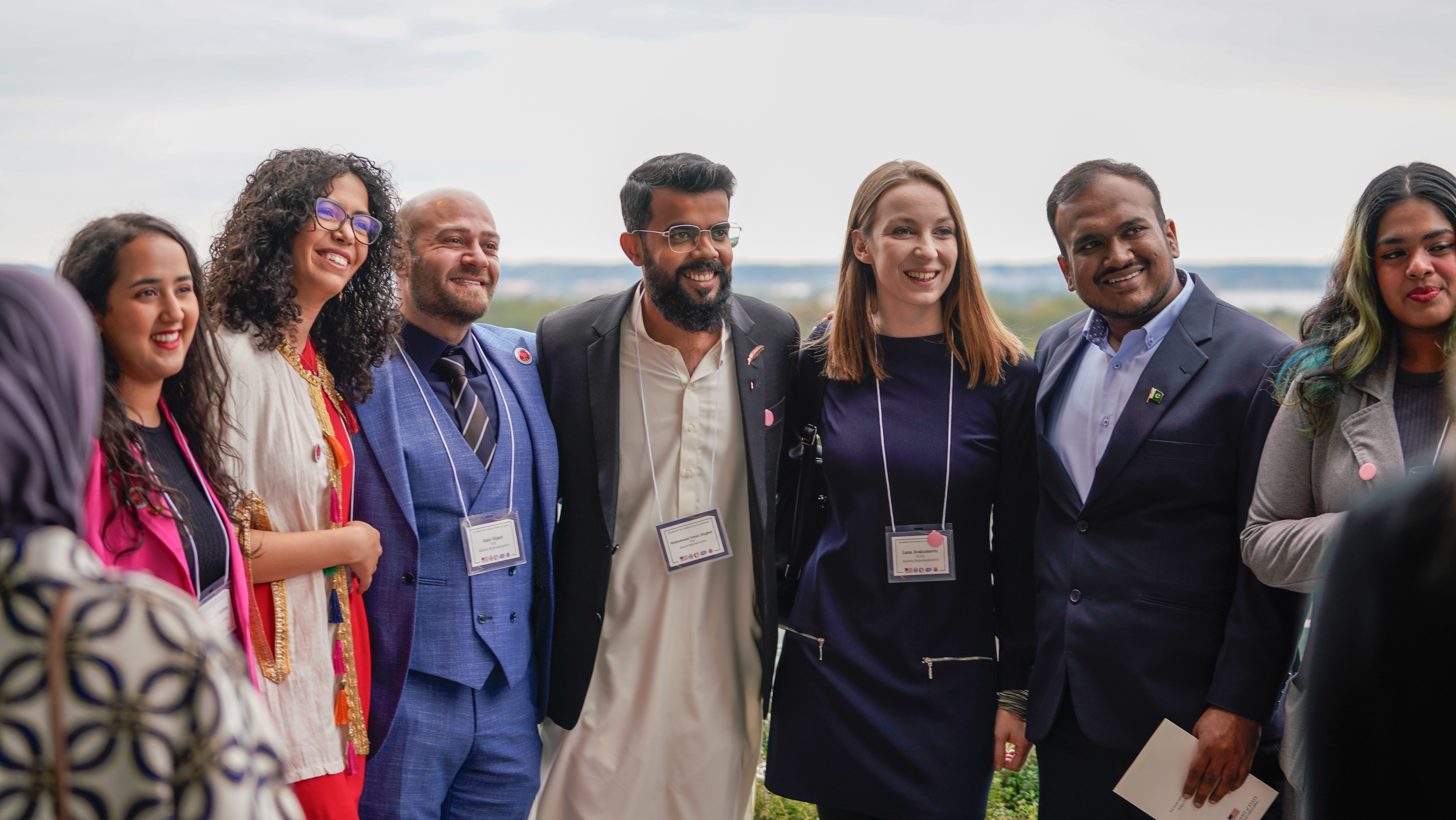 WASHINGTON, DC—The United States Department of State Bureau of Educational and Cultural Affairs (ECA) recently paid tribute to the historic accomplishments of the Congress-Bundestag Youth Exchange (CBYX), Future Leaders Exchange (FLEX), and Kennedy-Lugar Youth Exchange and Study (YES) program, and highlighted the profound impact that alumni of the programs have had on their home and host communities.
American Councils for International Education and its Center for Global Leadership (CGL) were honored to work with the Department of State and numerous partners to support the anniversary activities.
Over 170 distinguished alumni representing 62 countries traveled to Washington, D.C. to attend a week-long landmark event designed to strengthen their professional networks, reconnect them with peers, and promote collaboration with exceptional leaders in international development, business, and diplomacy.
---
Prestigious Alumni Return to Commemorate the Impact of Exchange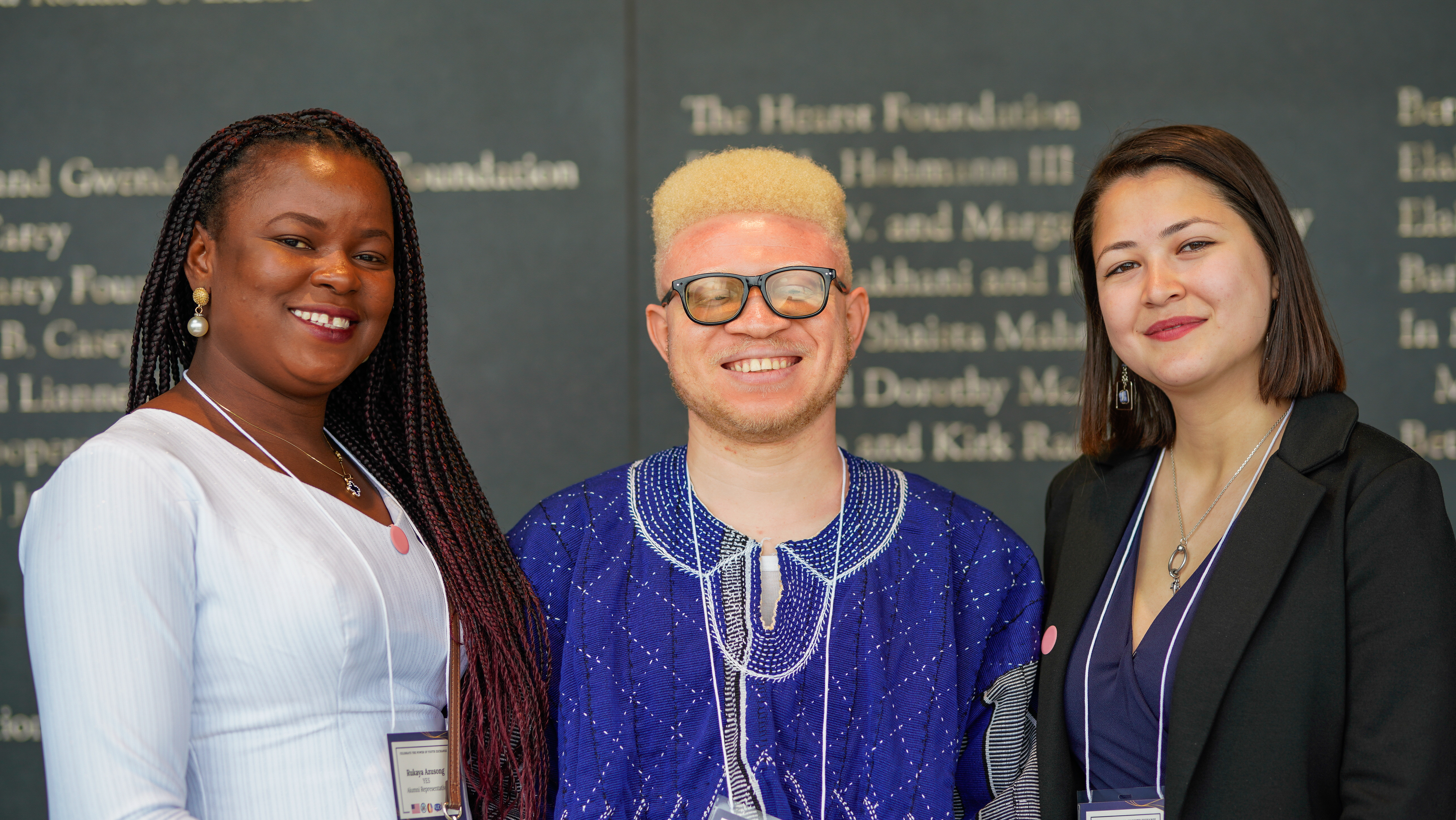 On October 17-19, alumni participated in a series of seminars to build their careers and organizations, as well as opportunities to share lessons from their exchange experiences. Attendees were recognized for their contributions and achievements by Ms. Lisa Choate, who was recently named the next President and CEO of American Councils, and by U.S. Department of State officials including Deputy Assistant Secretary Nicole Elkon. Former Senator Bill Bradley, whose vision and leadership established the FLEX program in 1992, spoke about the growth of the international exchange community. Ms. Natalia Gavralita (Former Prime Minister of Moldova, FLEX alumna), Mr. Nikhil Patel (Founder of Craniometrix, CBYX alumnus), and Ms. Azima Dhanjee (Co-Founder and CEO of ConnectHear for Deaf Inclusion in Pakistan, YES alumna) highlighted the critical role of youth exchange programs in fostering dialogue and understanding across cultures.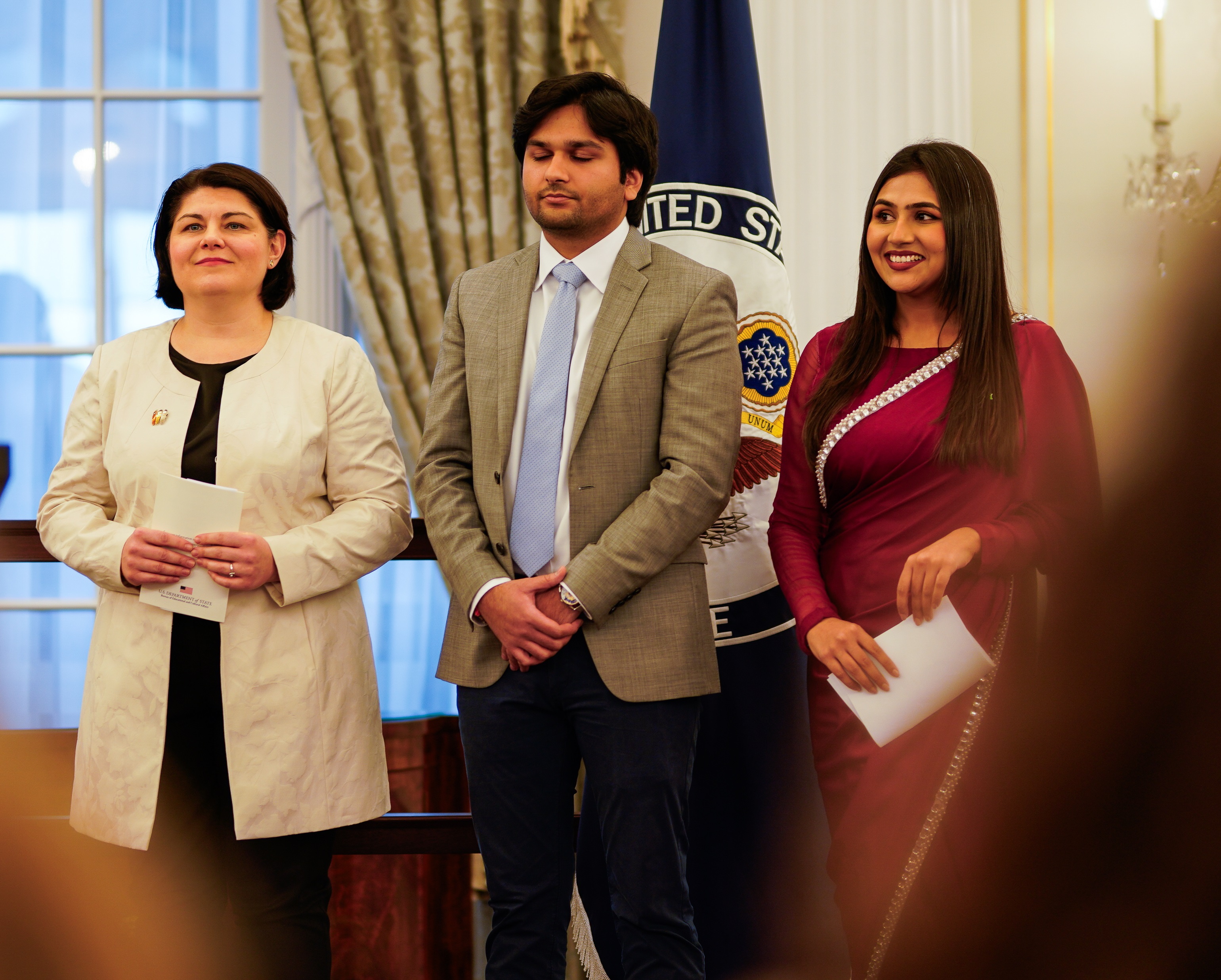 Among the notable attendees were distinguished members of the FLEX alumni community, including Mr.  Andriy Shevchenko (Head of Ukraine World Congress Mission to Ukraine), Mr. Vepa Malikgulyyev (Turkmenistan Country Manager at USAID), Mr. Gurgen Hakobyan (Regional Head of EUR and CIS Countries at Grant Thorton International), and Elnura Osmonalieva (President of Kyrgyzstan's Olympic Archery Federation and award-winning film director).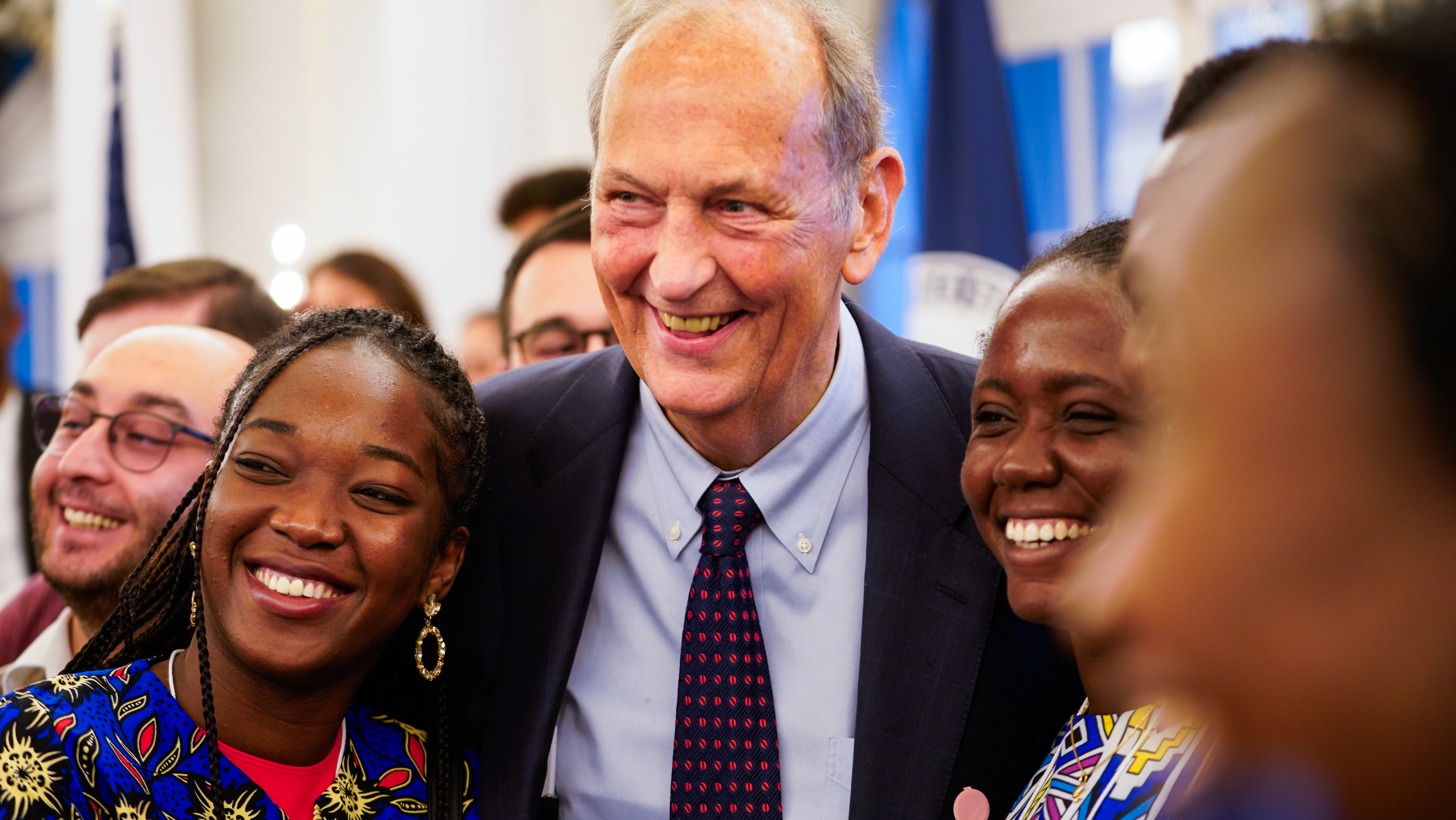 Representing the YES program were Mr. Perparim Kryeziu (Press Secretary of the Prime Minister of Kosovo), Ms. Soonrita Sahasrabuddhe (Early Childhood Development Specialist for UNICEF Maharashtra), and Mr. Farea Al-Muslimi (Co-founder of Sana'a Center for Strategic Studies and Research Fellow at Chatham House).  
The attendees were merely a fraction of the remarkable network of alumni from the CBYX, FLEX, and YES programs who have become influential leaders in their respective fields and countries around the world.
---
Fostering Future Leaders: The Center for Global Leadership Workshops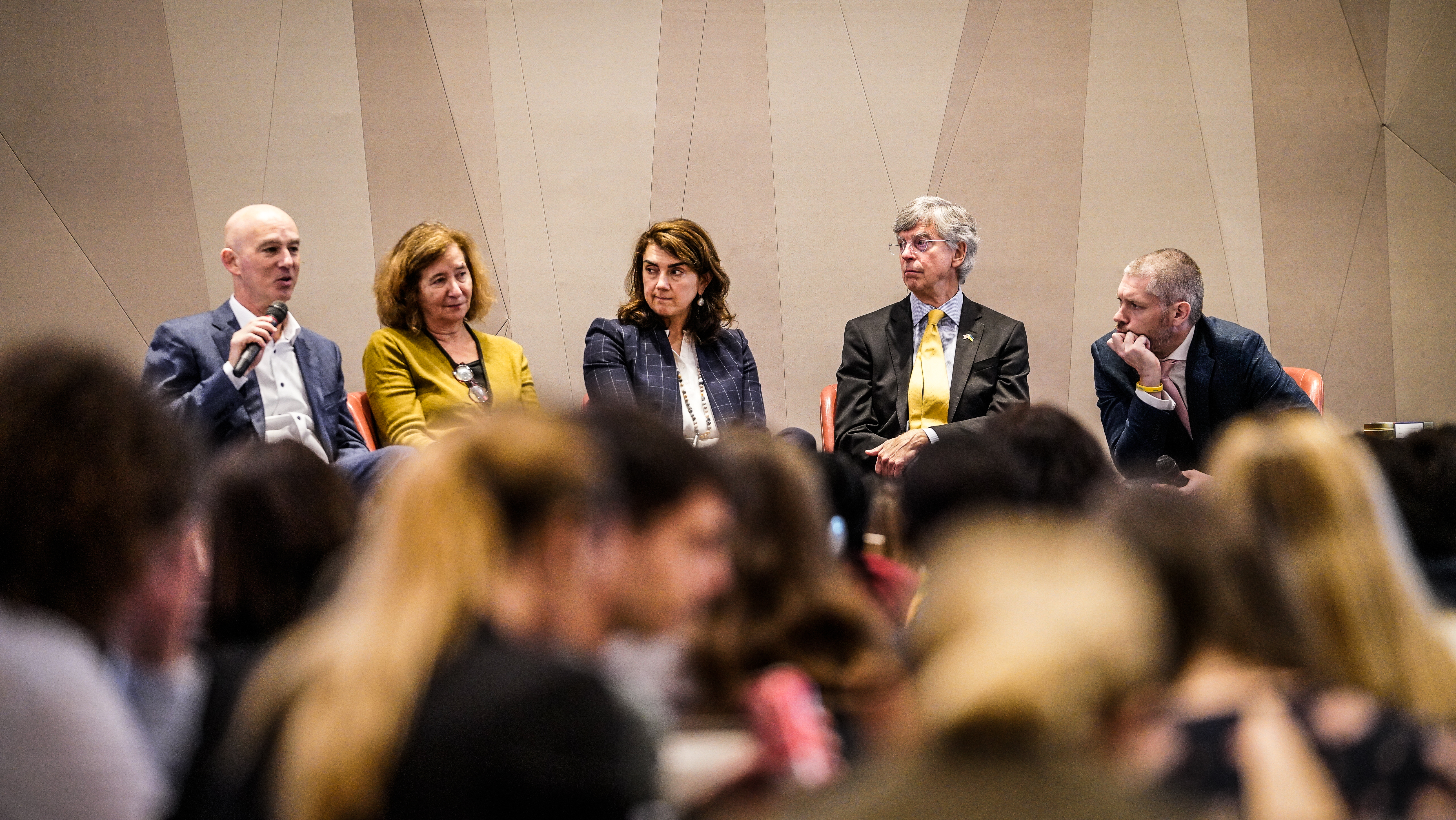 American Councils Center for Global Leadership (CGL) gathered a distinguished and inspiring group of speakers for the leadership seminars, which focused on helping participants realize their full potential as professional and socially responsible global citizens.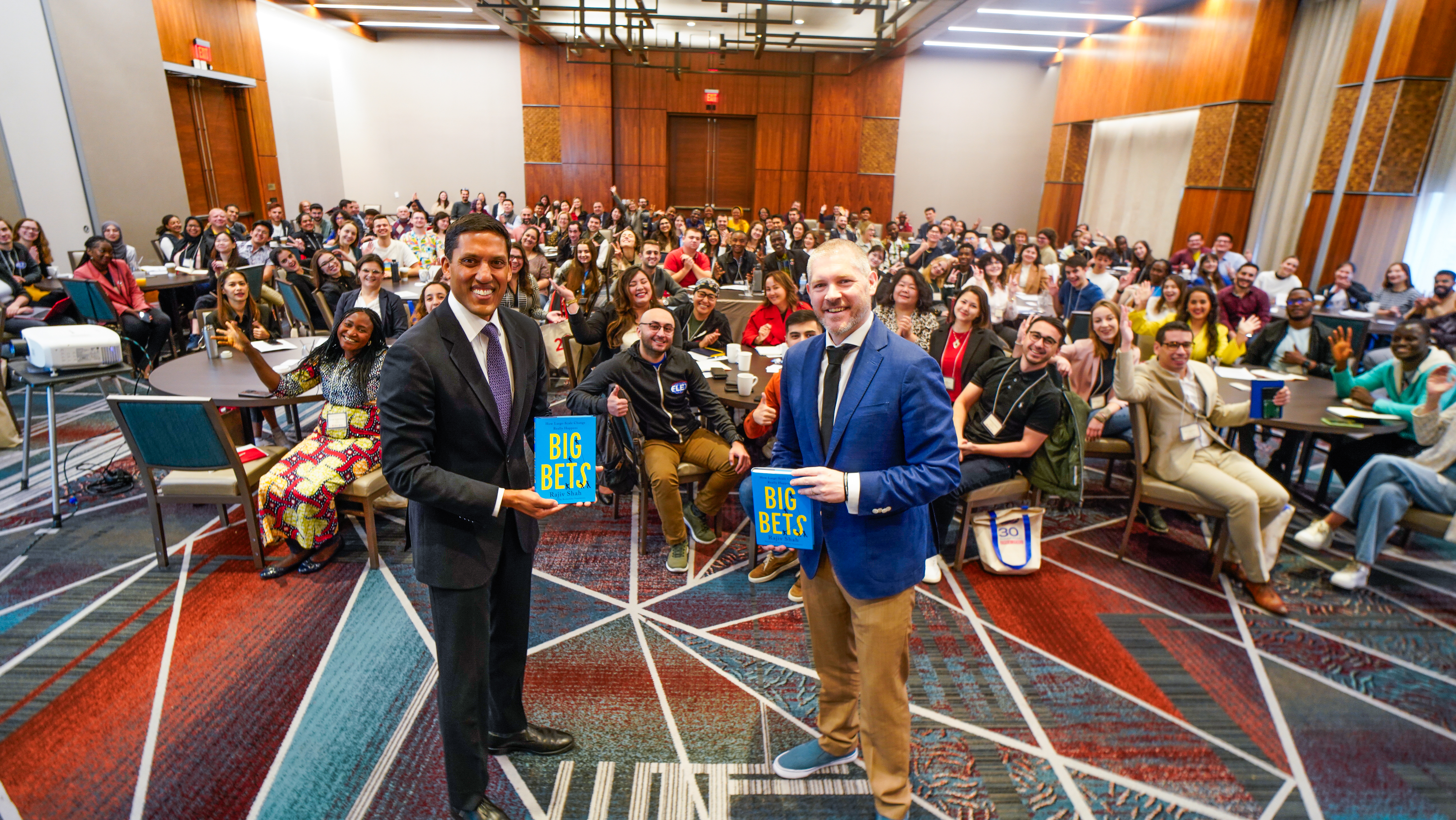 The leadership seminars commenced with a fireside chat between Dr. Rajiv Shah and Dr. Sam Potolicchio, the Founding Executive Director of CGL. Dr. Shah, the former Administrator of USAID and current President of the Rockefeller Foundation, delivered a session titled "Big Bets on Transformational Leadership in the 21st Century." He shared insights on achieving large-scale change. Mr. Clyde Tuggle, Managing Partner of Pine Island Capital and CGL Chair, conducted the session titled "Decision Making in a World of Uncertainty." Dr. Safi Bahcall, the bestselling author of Loonshots, presented on the importance of creativity in solving vexing problems. Additionally, Ms. Alisa Cohn, a seasoned executive with years of experience in the startup industry, hosted an insightful session highlighting the key strategies to succeed in this dynamic field. Dr. Michael Magee, President of Minerva University, presented on leadership and the public good.
During the event, several guest speakers highlighted the importance of excellent communication skills. One session was led by Mr. Michael Sheehan, an accomplished presidential speech coach. Dr. Elisa New, the Powell M. Cabot Professor of Poetry at Harvard University, hosted a discussion on the role of arts and poetry in an increasingly hostile world. Ms. Amna Nawaz, an Emmy award-winning news anchor from PBS Newshour, conducted a session with Dr. Potolicchio on "The Art of Asking Questions and Preparation."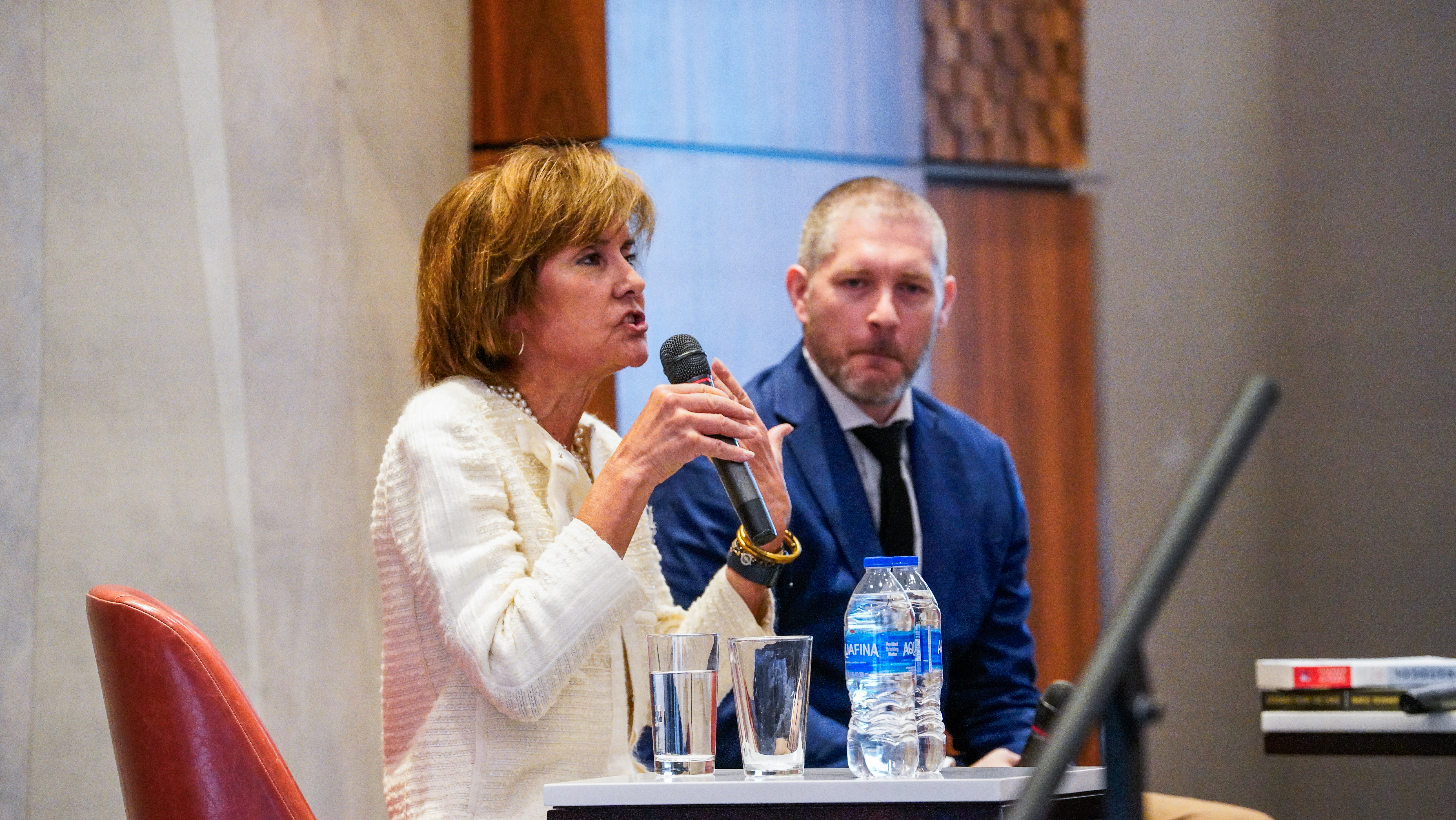 American Councils had the privilege of hosting several distinguished ambassadors, who delivered insightful presentations to the alumni. Ambassador Capricia Marshall, the former Chief of Protocol for the United States, discussed the significance of protocol in leadership. Ambassador Marie Yovanovich, who served as Ambassador to Ukraine, Armenia, and Kyrgyzstan, led a session on resilience and leadership moderated by Mr. Nick Johnston, the Publisher of Axios. Ambassador William Taylor, who served as Ambassador to Ukraine, spoke to alumni about geopolitics in relation to the trends they experience in their respective countries.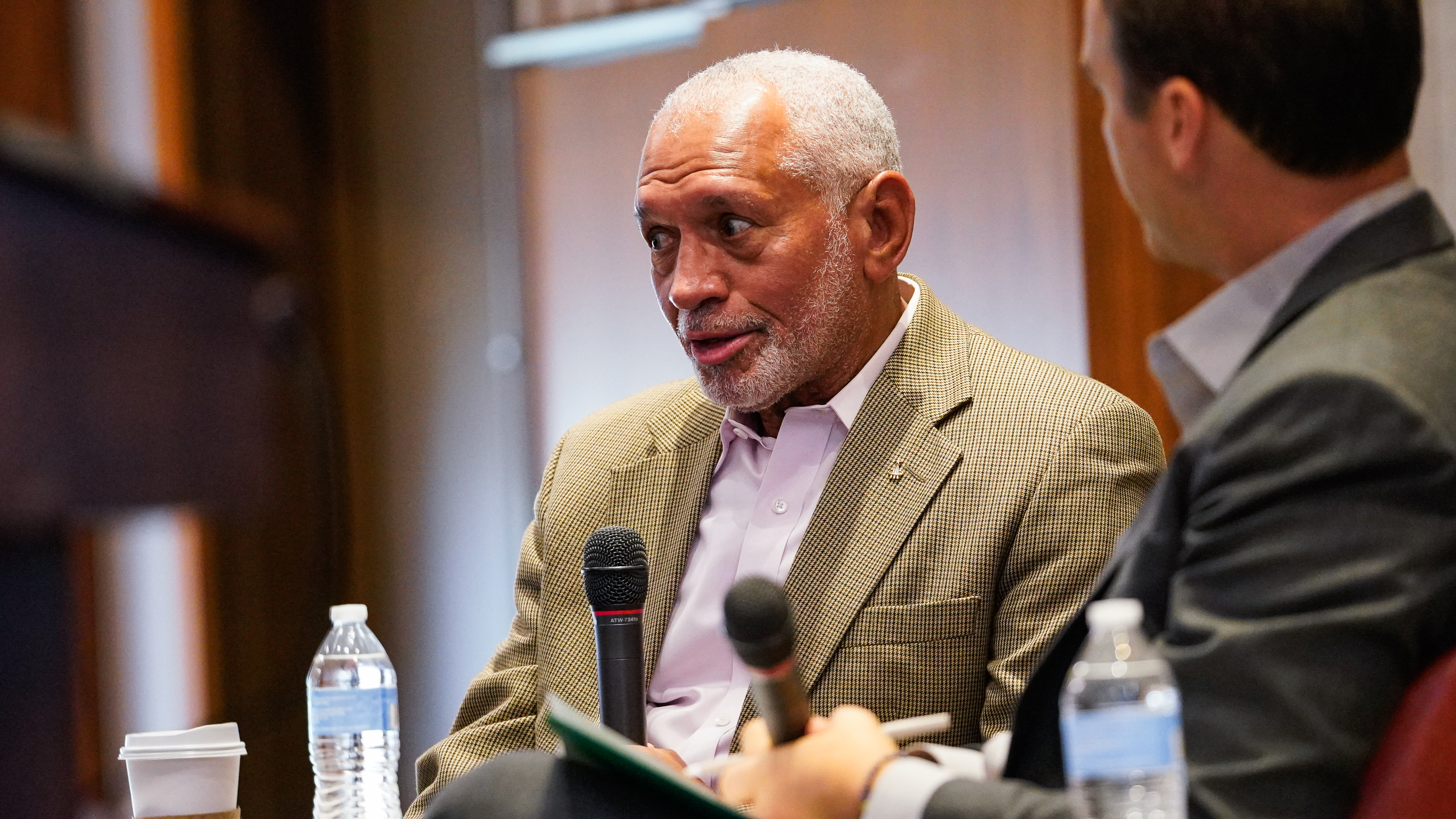 The leadership seminars concluded with a discussion featuring Major General Charles Bolden, who served as the 12th Administrator of NASA. David Gelles, a New York Times bestselling author, moderated the discussion. Major General Bolden's session on "The Frontiers of Leadership" allowed the alumni to reflect on how they can become better leaders in their communities.
---
Global Connections and Conversations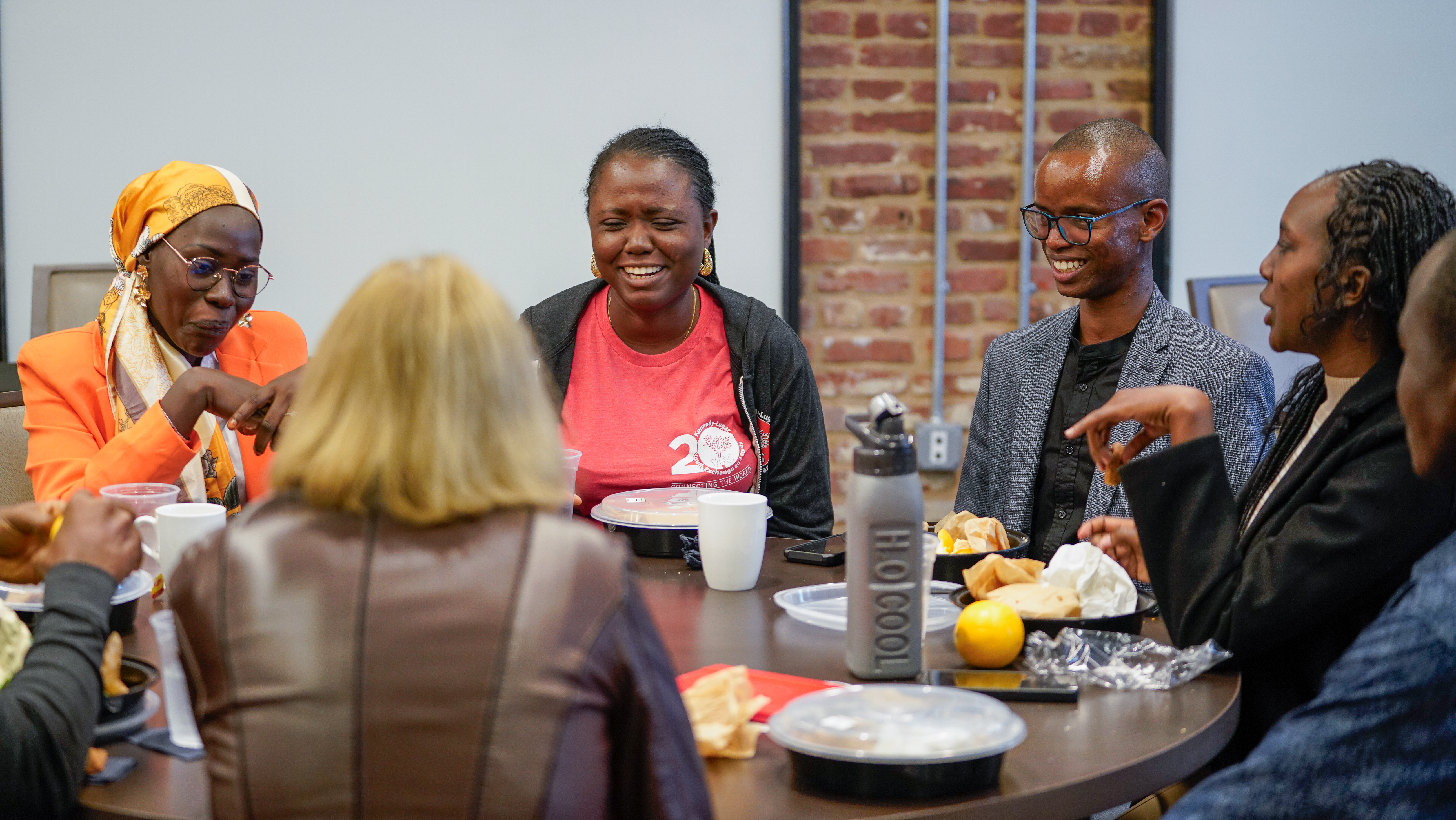 Networking events were strategically designed to connect CBYX, FLEX, and YES alumni, including alumni of the FLEX and YES Abroad communities. These events provided a platform for the alumni to engage in discussions on a broad spectrum of global issues, from politics to culture to organizing cross-border community projects. The networking opportunities allowed the alumni to reconnect with their international education community, rekindle old friendships, and forge new ones. The events also served as a reminder of the global importance of the CBYX, FLEX, and YES alumni networks.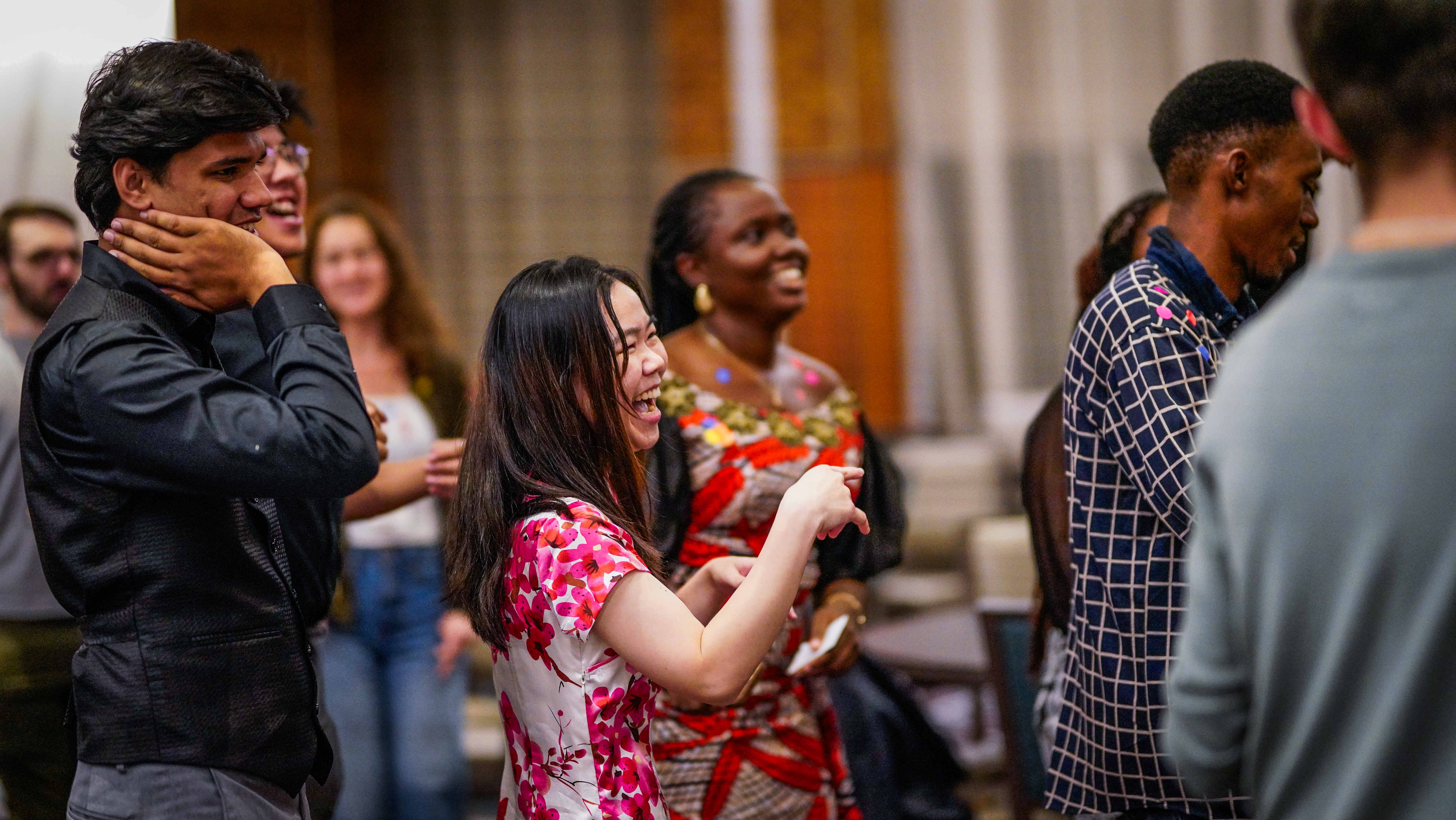 "The interconnectedness of our world that is only possible through exchanges and gatherings such as this event is a repeated testimony to what international exchange has led," shared a 2019 YES alumnus, "From prime ministers and people of positions responsible for entire populations to young students who are approaching important crossroads—the world has hope with people like our alumni."
The event was a testament to the long-lasting impact of international education and exchange programs in shaping future leaders globally. As the Bureau of Educational and Cultural Affairs of the U.S. Department of State continues its commitment to fostering global understanding and collaboration, the alumni of CBYX, FLEX, and YES programs serve as living examples of the profound influence that international education has on individuals, nations, and the world.
American Councils for International Education extends its heartfelt gratitude to everyone who played a role in organizing, participating in, and executing this significant event.  
---
20, 30, and 40 Years of Global Connections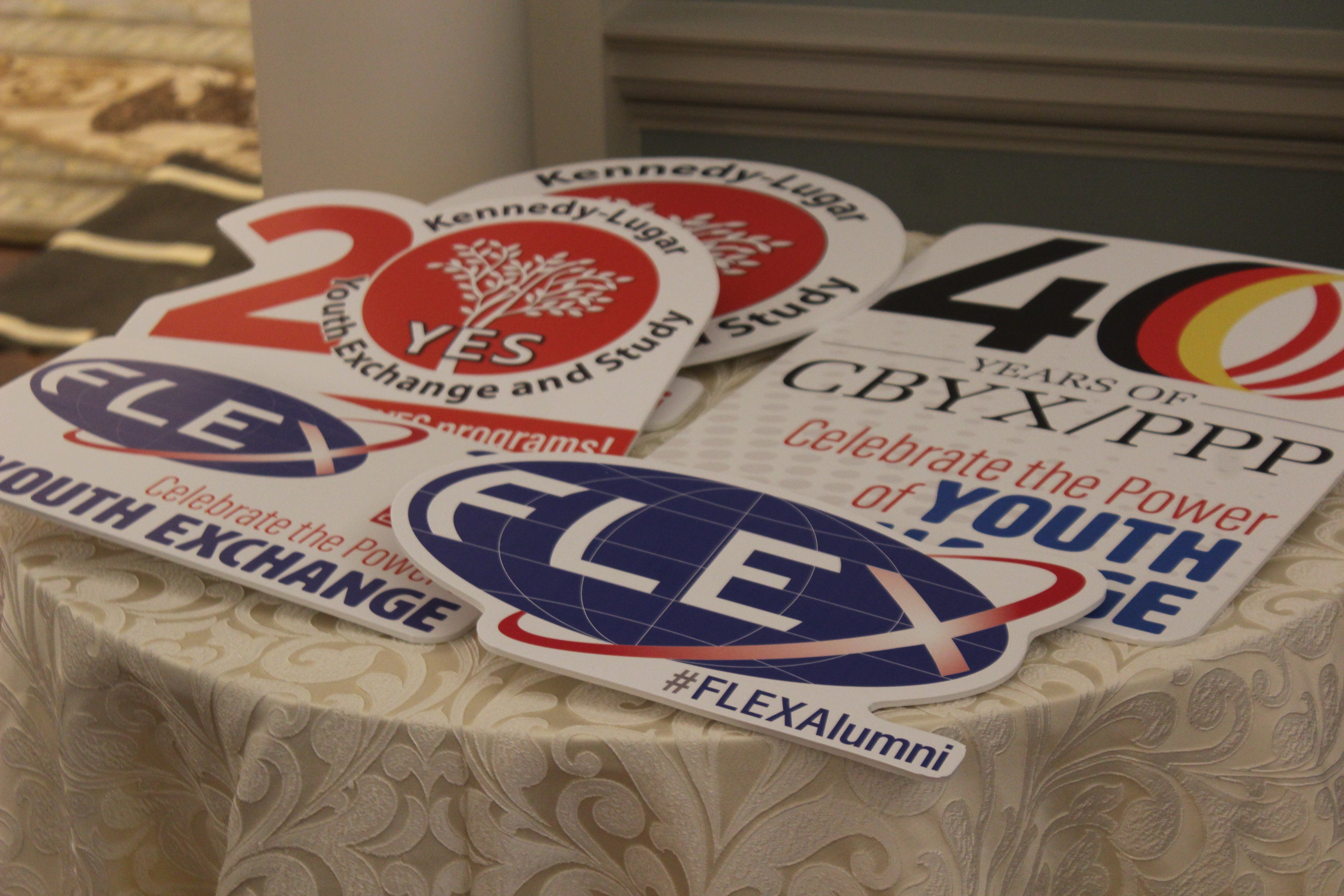 The Congress-Bundestag Youth Exchange (CBYX) program was established by the U.S. Congress and the German Bundestag in 1983 and is bilaterally funded and administered by both governments; members of the Bundestag have lauded the program as "a cornerstone of U.S.-German relations."
The Future Leaders Exchange (FLEX) was created in 1992 by former Senator Bill Bradley after the fall of the Soviet Union. Senator Bradley believed that the exchange of young people was the best way to promote mutual understanding and support those new countries as they joined the world community. Since then, FLEX has expanded to 22 countries across Europe and Eurasia and has built an alumni network of over 30,000 exceptional people.
The Kennedy-Lugar Youth Exchange and Study (YES) program was established in response to the events of September 11, 2001, to provide high school students from nations with significant Muslim populations the opportunity to experience an American high school education, develop cross-cultural competencies, and forge enduring friendships. The YES program has positively impacted the lives of over 15,000 students, fostering youth leadership and intercultural dialogue between nations.
Over the years, the CBYX, FLEX, and YES programs have expanded in size and reach. In addition to exchange programs for international students, CBYX, FLEX, and YES have also introduced corresponding programs for American high schoolers to travel abroad and spend a year studying in over 20 countries including Germany, Bulgaria, Kazakhstan, Georgia, Senegal, Morocco, and Thailand.
For more information or to request the full list of speakers, please reach out to the FLEX and YES Programs at FLEXAlumni@americancouncils.org and/or YESAlumni@americancouncils.org.