Image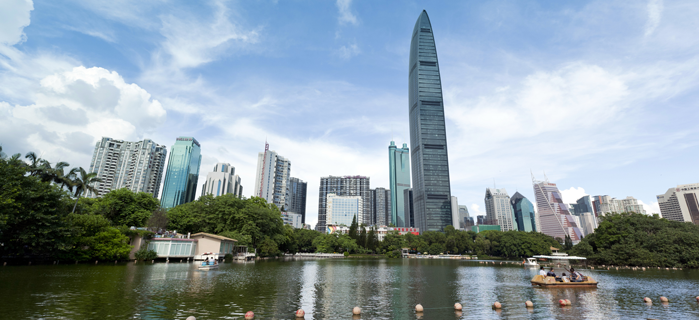 20 students at American universities have been selected to travel to China for cutting-edge ICT training and cultural exchange.
Huawei today announced that it has completed the selection of 20 university students who will participate in its groundbreaking "Seeds for the Future" education program, which will be offered in the US for the first time this year, in partnership with the American Councils for International Education. The program, which involves a two-week cultural and work experience trip to China from July 29 to August 12, is designed to support STEM education in the US by bridging the gap between academic knowledge and practical skills, and promoting a greater understanding of the global technology industry through cross-cultural experiences.
"After launching successful programs in other parts of the world, we are very excited to bring our flagship educational program to the US and help prepare American students for a thriving career in ICT," said Bill Plummer, Vice President, External Affairs at Huawei USA. "Today's global technology market is evolving at an unprecedented pace. Through Seeds for the Future, we intend to meet the demands of this rapidly-changing business environment and help close the global skills gap by developing local ICT talent in the countries we operate and providing students with the experiences they need to thrive in a digital economy."
Students selected for "Seeds for the Future" will be given first-hand learning opportunities through interactions with Huawei staff and visits to Huawei laboratories, where they will witness live demonstrations of advanced communications technologies, such as 5G, LTE, and cloud computing. In addition to gaining an understanding of the latest skills needed to be successful in ICT, they will have the opportunity to experience Chinese culture and language by taking Chinese classes and visiting major tourist attractions such as the Great Wall of China and the Forbidden City.
The application deadline to participate in the program was May 1, 2016. Huawei and the American Councils for International Education received over 150 applications from university students across the US The students who will take part in the program's inaugural year come from diverse backgrounds and a wide range of academic institutions including the Massachusetts Institute of Technology, University of Washington, University of Alabama, Pennsylvania State University, University of Kansas, University of Nebraska-Omaha, and Stanford University.
"As I enter my third year at Penn State, I'm eager to explore opportunities in the security and risk sector, and put my passion for learning Chinese into action," said Caleb Kitchen, Seeds for the Future student. "The Seeds for the Future program allows me to see how a telecommunications giant like Huawei works in a global marketplace. This is a hands-on opportunity that a lot of students don't have the chance to participate in and for that, I'm grateful. I'm most excited to network and expand my knowledge of how the company works internationally, since I've primarily had US-based marketplace experience thus far."
Huawei has long supported STEM education around the world through partnerships with educational institutions and various initiatives aimed at improving digital skills. In 2015 alone, Huawei arranged for 77 student groups from over 60 countries to visit China. In the US, Huawei invests about $10 million per year in research and collaboration programs, and works with distinguished ICT experts at 50 universities including Harvard University, Massachusetts Institute of Technology (MIT), New York University (NYU), Yale University, Stanford University, University of Texas at Austin, University of California at Berkeley, and North Carolina State University, as part of its open innovation research model.
More information on the 2016 Huawei Seeds for the Future Program can be found here: http://usahuawei.com/huawei-in-america/seeds-for-the-future/
About Huawei
Huawei is a leading global information and communications technology (ICT) solutions provider. Our aim is to enrich life and improve efficiency through a better connected world, acting as a responsible corporate citizen, innovative enabler for the information society, and collaborative contributor to the industry. Driven by customer-centric innovation and open partnerships, Huawei has established an end-to-end ICT solutions portfolio that gives customers competitive advantages in telecom and enterprise networks, devices and cloud computing. Huawei's 170,000 employees worldwide are committed to creating maximum value for telecom operators, enterprises and consumers. Our innovative ICT solutions, products and services are used in more than 170 countries and regions, serving over one-third of the world's population. Founded in 1987, Huawei is a private company fully owned by its employees.
For more information, please visit Huawei online at www.huawei.com or follow us on:
http://www.linkedin.com/company/Huawei
http://www.twitter.com/Huawei
http://www.facebook.com/Huawei
http://www.google.com/+Huawei
http://www.youtube.com/Huawei
Huawei Media Contact:
Francis Hopkins
Director, Corporate Communications
(240) 472-1724 (mobile)
francis.hopkins@huawei.com