Image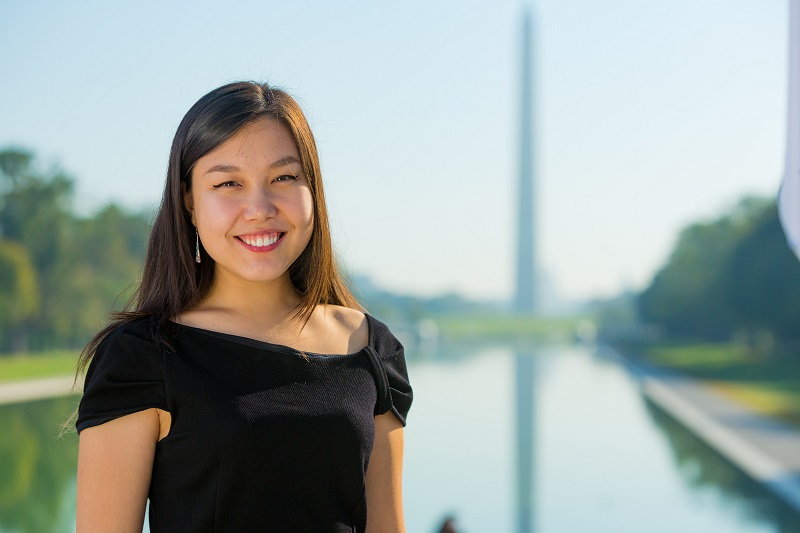 Newly elected members of the US-CAEF alumni council will further strengthen the alumni community and entrepreneurial spirit throughout Central Asia. 
Alumni of the US-Central Asia Education Foundation Enterprise Student Fellowship Program (US-CAEF) recently held elections for its official alumni council, a board of both new and seasoned alumni to further the US-CAEF community across four countries in Central Asia: Kazakhstan, Kyrgyzstan, Tajikistan, and Turkmenistan.
Graduates of the US-CAEF program receive funding and support to pursue business-related degrees from the American University of Central Asia in Bishkek (AUCA) or KIMEP University in Almaty, leading business universities in the region. With in-demand skills after graduation, alumni apply their knowledge in private sector roles and often start businesses themselves strengthening their national and regional economies.
The nine newly elected members of the US-CAEF alumni council will continue the traditions set by their predecessors and will work to further strengthen the entrepreneurial spirit throughout the region.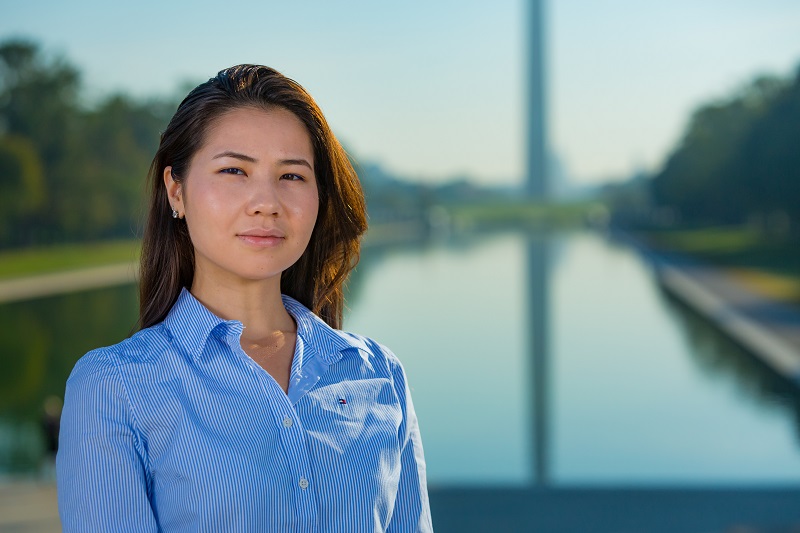 Anisa
Alumni Council President;
Founder of Let's Makeup
I graduated from AUCA in 2016 with a bachelor's degree in Business Administration. While at AUCA, I created my own startup, a cosmetics shop called Let's Makeup, which is currently operating well.
In fall 2016, I had the life-changing opportunity to participate in an internship through the US-CAEF International Capstone Program at the US Small Business Administration in Washington, D.C.
The US-CAEF program became the most pivotal part of my life, which gave me an opportunity to receive the best-quality education, to accelerate my professional development, and to become part of the US-CAEF family a group of brilliant like-minded, young business leaders from all over Central Asia. As the new leadership team, we are extremely privileged and excited to further serve the US- CAEF community and carry on the amazing work of the previous Alumni Council.

---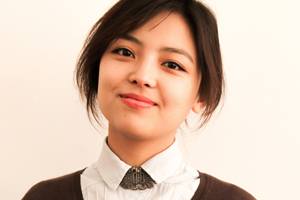 Aizharkyn
Alumni Council Vice President for Professional Development;
Senior Project Manager, Beeline Kyrgyzstan
I graduated from the Business Administration department of AUCA in 2014. During my senior year, I co-founded Zebra Coffee. The following year, upon my graduation, I co-founded
Blue Box Canteen Coffee shop, and worked as Associate Vice President for Business Intelligence at AUCA. Currently, I am a Senior Project Manager at Beeline Kyrgyzstan.
I am always happy to have an opportunity to give back to my alma mater and community.
I feel that joining the alumni leadership team is a chance to fully express my potential and contribute to US-CAEF. In my position as VP for Professional Development, I would like to help fellows and alumni expand their business network, promote their professional development through individual and group sessions, and help fellows find internships in leading companies as well as in promising startups in Central Asia.

---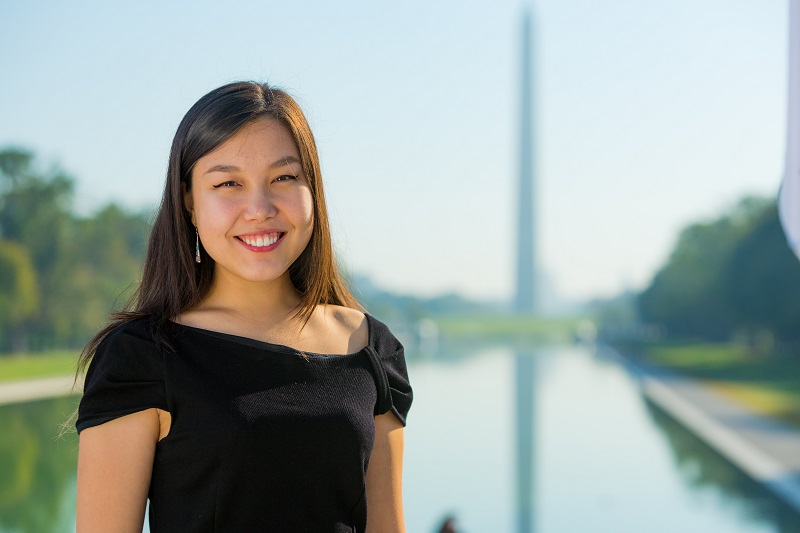 Adel
Alumni Council Treasurer;
Corporate Affairs Manager, International Business Council, Bishkek
I graduated from AUCA in 2016 with a major in Business Administration. Upon graduation, I was honored to participate in the Capstone International Internship Program. As part of the program, I interned at PrepFactory, a venture-backed, education technology startup based at the 1776 business incubator in Washington, D.C. I also volunteered for the US-Kyrgyzstan Business Council, a Washington D.C.-based trade association aimed at advancing commercial and investment ties between the United States of America and the Kyrgyz Republic, where I served as a communications and operations lead. I now currently work as Corporate Affairs Manager at the International Business Council in Kyrgyzstan.
US-CAEF granted me many valuable opportunities; I am now genuinely proud to be a US-CAEF alumna and am happy to join the Alumni Association. As a treasurer, I will strive to do my best to maintain records of the association's finances as well as to contribute to its development. I am looking forward to working with other Alumni Council members and supporting my big US- CAEF family.

---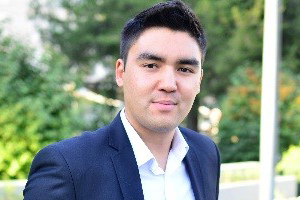 Chyngyz
Alumni Council Vice President for Outreach;
Business Analyst,Telegei Invest Translator, UNFPA Co Kyrgyzstan
I graduated from the American University of Central Asia in 2014 with a bachelor's degree in Business Administration. Currently, I am working as a business research analyst at Telegei Invest, a local private investment fund. As part of the team, I am responsible for conducting market research on several investment projects in the tourism industry of Kyrgyzstan. To be elected as the Vice-President for Outreach is an honor and a great opportunity for me to contribute to the newly organized Alumni Association, which so far has been well performing its mission of becoming an alumni network with strong ties and commitment to the US-CAEF vision.
I believe the Association will evolve into a self-sustained professional network of a new generation of exceptional young leaders from Central Asian countries who will be able to (a) initiate and implement social/educational projects on a greater scale, and (b) promote free market principles in the region through mentorship and consulting. With this vision in mind, I will do my best to strengthen the US-CAEF spirit among both current and prospective alumni.

---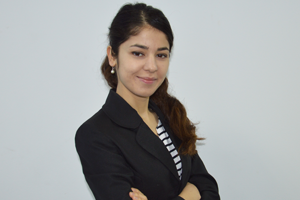 Firuza
Alumni Council Vice President for Regional Networks (Tajikistan);
Food and Beverage Assistant, Sheraton, Dushanbe
As a US-CAEF alumna of 2016, I graduated from KIMEP University with a major in Marketing. Through my studies, I learned a very useful skill: to do a lot of independent work. At the moment I am Food and Beverage Administrative Assistant at Sheraton Dushanbe Hotel. Because I did research on marketing and social media, my manager put me in charge of some marketing activities such as event organization and developing new ideas for the marketing plan of the hotel restaurant and bars.
I owe this to US CAEF, first of all, because I was given an opportunity to pursue my education in the field I am passionate about. Secondly, I owe it to KIMEP University for its diverse community, multinational surrounding, and highly qualified instructors; the tight deadlines and numerous projects taught me to improve my time management skills, which I now find very useful. I am honored to serve the US-CAEF community. I want to bring in new changes and improvements. I will do everything to the best of my ability to organize useful and fun events for the US - CAEF alumni fellows in Tajikistan.

---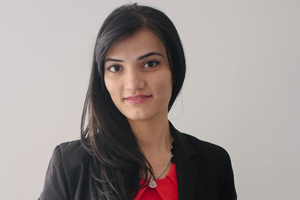 Ayna
Alumni Council Vice President for Regional Networks (Turkmenistan);
Head of Financial Department, ESDiyarcom;
Chief Accountant, BozatliKagit-Temizlik r nleri
I graduated from KIMEP University in 2016 with a bachelor's degree in Accounting. I have been working at ES Diyarcom since graduation and was recently promoted to head of the financial department. At the same time, I am chief accountant at Bozatli Kagit-Temizlik r nleri, a paper manufacturing company in Ashgabat. I never thought that I would become an accountant when I was a child, but I love my job and do my best to learn more, and I believe that I will enjoy sharing my experience with people.
Thanks to the US-CAEF fellowship, I keep achieving my goals. Through my involvement in the association, I would like to show my gratitude to the US-CAEF family and do my best as VP for Regional Networks in Turkmenistan.

---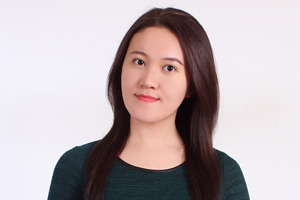 Batima
Alumni Council Vice President for Professional Development;
Insurance Specialist, Kazakhmys, JSC
I want to express my gratitude to US-CAEF through serving as Vice-President for Professional Development in Kazakhstan. As a fresh graduate of KIMEP University, I would like to immerse myself in the US-CAEF Alumni Association and bring both fresh and positive changes. In my opinion, professional development has to start from university. I started my professional development after sophomore year as an intern in the Human Resources Department in PetroKazakhstan oil company back in my native Kyzylorda. During my junior year, I combined my studies and work as an Administrative Assistant to the Chair of Economics Department at KIMEP.
In summer 2015, I interned in the Finance and Economics Department in the Ministry of National Economy in Astana. During my senior year, I worked in the President's Office as an Administrative Assistant. Upon graduation, I worked as a Specialist of Corporate Insurance and Reinsurance by Kazakhmys in Almaty. I have also tested myself as sales manager in a startup. Now, I am working in the organizing committee of Winter Universiade 2017 in Almaty. One piece of advice I have for both students and alumni is to never be afraid of change and challenges.

---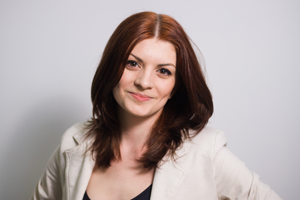 Irina
Alumni Council Professional Consultant;
Entrepreneur, Creat3D Kazakhstan
I am a KIMEP alumna of 2012. After graduating from KIMEP University with a degree in Finance, I worked at Kaspi Bank as a customer behavior analyst. Now, I am an entrepreneur and run a manufacturing company. As a professional consultant, I would like to promote entrepreneurship among US-CAEF fellows. I believe that US- CAEF students are highly capable of creating companies and new jobs.

---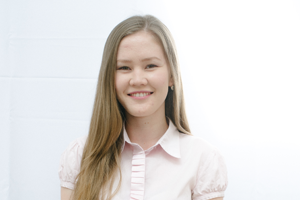 Aiida
Alumni Council Vice President for Outreach;
Executive Assistant to the President, KIMEP University
I graduated from KIMEP University in 2016 with a bachelor's degree in Business Administration. After my graduation, I spent a semester in Washington, D.C. interning in the marketing department of Studio Theatre through the US-CAEF Capstone program. I am extremely thankful to the US-CAEF Board and American Councils for helping Central Asian youth to obtain a business degree at KIMEP and AUCA Universities. I decided to join the Alumni Council to express my sincere gratitude to the program and to the administrative staff. As a VP for Outreach, I will do my best for the beneficial growth of the alumni association.

About the US-Central Asia Foundation
The US-Central Asia Education Foundation Enterprise Student Fellowship Program (US-CAEF) is an academic scholarship program of the US-Central Asia Education Foundation and is administered by American Councils for International Education. US-CAEF provides funding for undergraduate study in business administration and economics through the Enterprise Student Fellowships.
Fellowships fund student enrollment at the American University of Central Asia and the Kazakhstan Institute of Management Economics and Strategic Research, which are leading Western-style institutions in the region. The fellowships are awarded to qualified students based on academic merit and financial need. Classroom experiences are enhanced through the Enterprise Regional Internship Program, which allows students to gain valuable work experience at local companies following their second year. Upon graduation, a select number of fellows take part in the International Capstone Program, a four-month internship program based in Washington, D.C. The foundation further strengthens the quality of business education through professional workshops for regional faculty to improve teaching skills, knowledge and course curricula.