Image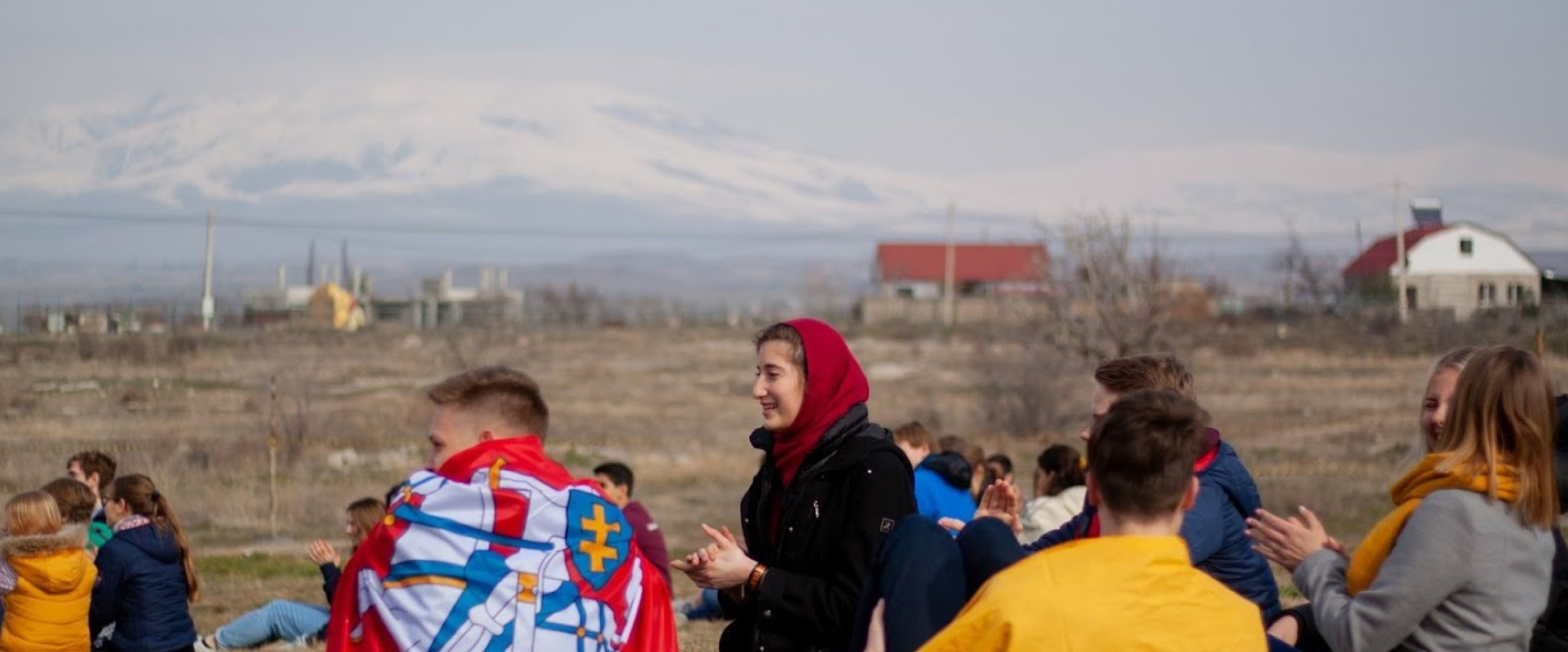 Editor's note: American high school student Aya Obeid is spending her 2018-19 academic year in Lithuania participating in the Exchanges for Culture, Education, and Leadership (ExCEL) Abroad program, which is administered by American Councils Lithuania and supported by the Kazickas Family Foundation. She travelled to Yerevan, Armenia this month to participate in an international European Youth Parliament session, as a delegate of Lithuania.
---
The week that I spent in Armenia was one of the most impactful weeks of the year, and even my life. I travelled to Yerevan for an International European Youth Parliament (EYP) session, which had delegations from 38 countries represented. It was so easy to engage in conversations with people, as I could just walk up to anyone and ask them where they were from and then we would discuss some political or philosophical idea. I learned so much about other countries.
Any time someone found out I was ethnically Syrian and spoke Arabic, I was told stories of families that had fled to Syria after the genocide and only recently returned. I was able to hear students tell stories of the Armenian and Bosnian genocides that they had heard from their grandparents and parents, and hear students speak passionately about the protection of minority and indigenous languages. I learned about many border conflicts that I had no idea were going on. I practiced Spanish with my friends from Spain and compared words with friends from Portugal and Italy.
I was able to further explore how the Soviet Union has had an impact, geographically and culturally, on nations far from Lithuania. It was interesting to hear some of the same feedback from Armenians who had lived under the Soviet Union as I had from Lithuanians, such as how they felt that this generation is blessed to have the opportunity to voice their opinions, even if it means speaking out against the government while working toward the improvement of the systems that they live under. I definitely took that for granted before beginning my exchange [in Lithuania].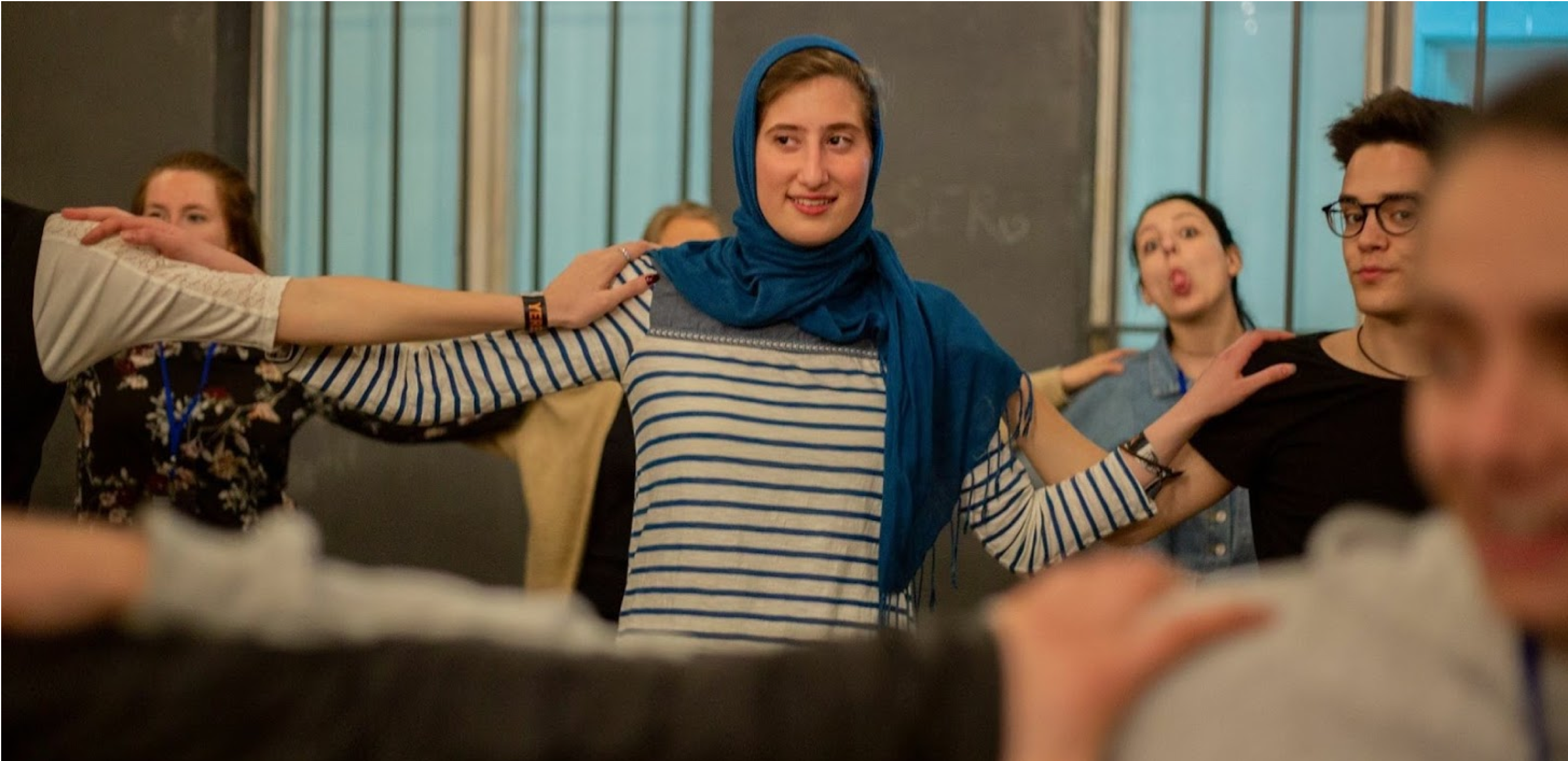 The people in Armenia were so incredibly welcoming. Before embarking on my trip, I thought this would be my one chance or reason to go to Armenia, but now I have really fallen in love with the nation and I connected with the Armenian delegates so quickly, that I feel I must return and explore the rest of the country with my new friends. Armenia is in such an interesting place geographically. From its culture and buildings, I could perfectly tell that it was between the Middle East and Europe. Its culture was quite similar to the Middle East, with its hospitality, dynamic people, and the chaotic streets filled with cars beeping at each other and people casually strolling around the city late at night. It was closer to Europe in its Soviet-style buildings, plethora of churches, and its Greco-Roman temple of Garni.
I also felt so excited to share about [my exchange year in] Lithuania. It was a small taste of what I will be doing when I return to the United States. Every chance I got, I would talk about a comparison to Lithuanian culture or politics and it gave me a new zest for learning about Lithuanian politics since I realized how much more I need to learn. We had some cultural events, such as visiting the Armenian history museum and learning traditional Armenian folk dance, which I loved.
Throughout the program, the EYP worked to promote understanding of other cultures and organized activities for delegates from every nation to represent themselves. For example, every delegation performed a skit or traditional song or dance. There was also a Euroconcert, where people actually performed in the National Opera playing traditional instruments, like the Kamancheh from Turkey. On the first day, we had a Eurovillage, where delegations all brought food from their nations to share. It was interesting to see how nations' cuisines overlap with each other depending on where they are geographically. At my school in the US, we do not take geography as a class and until this trip, that did not strike me as a problem. Now, however, I realize how important it is to study geography. I am so interested in every nation's history and how its landscapes impact its politics and ancient traditions. The trip made me realize how much I still want to learn, and I have a renewed thirst for knowledge.
About ExCEL Abroad 
ExCEL Abroad provides scholarships for high school students from the United States to live and study in Lithuania for an academic year. Program participants will serve as "youth ambassadors" of the United States. By forming lasting relationships within their host community, participants will promote mutual understanding between the US and Lithuania. Students will live with a host family, attend a local high school, and engage in activities to learn about Lithuania's people, culture, and values. ExCEL Abroad is made possible by a generous grant from the Kazickas Family Foundation. ExCEL Abroad builds on the success of ExCEL, a program for Lithuanian high school students which has provided transformational exchange experiences and strengthened the foundation of US-Lithuania friendship since 2010. 
Image