Image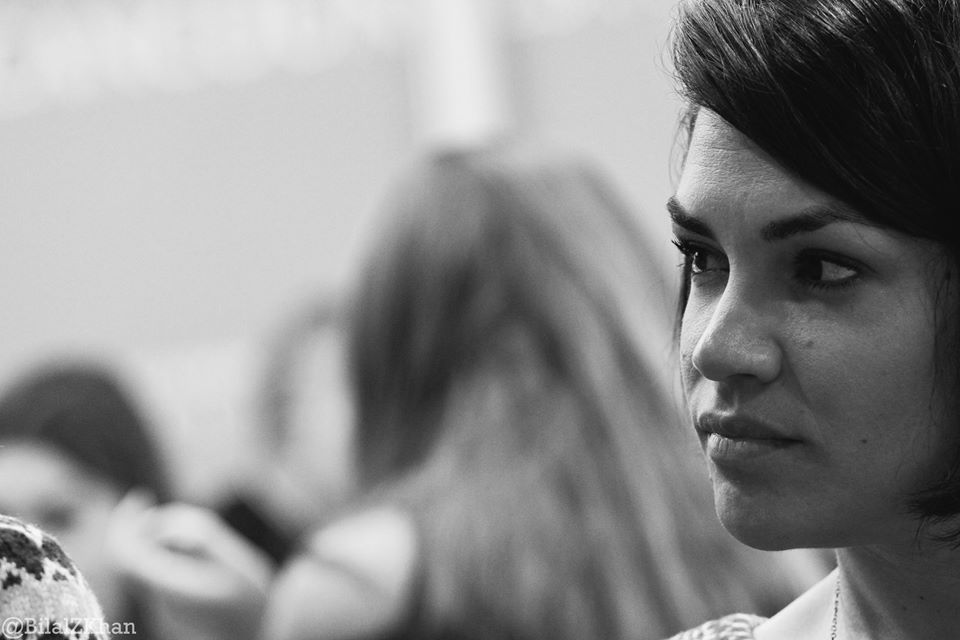 The first time I left the country, I went to Liverpool, UK. It felt like going to the moon.
Some of my colleagues in international education think it's funny when Americans talk about traveling to another part of the English-speaking or developed world as so eye-opening, but it was for me.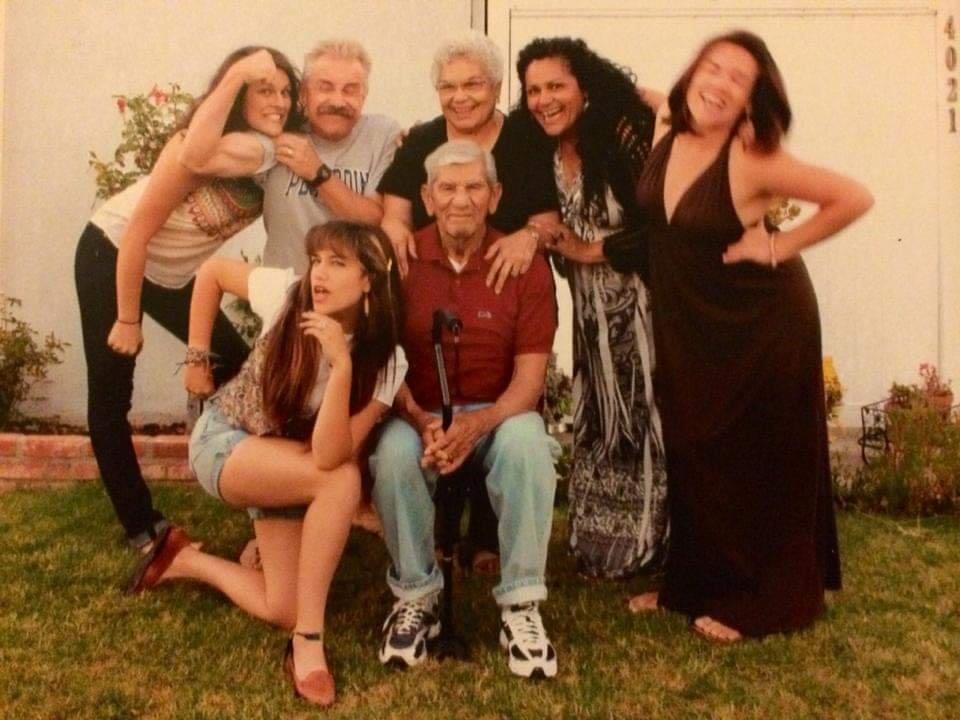 I'm a second-generation American and I am the first and only person in my family to attend college. I studied at California Lutheran University, which was 23 miles from the house I grew up in. I was able to do so because of a federal program that supported matriculation for first-gen, low-income college students called TRiO. The TRiO staff encouraged me to apply to go to the University of Liverpool and when I shared that finances were why I could not apply, they found me a scholarship.
The international realm was not in my mind space whatsoever. I didn't know anyone who had graduated from university, much less who had studied abroad. I didn't own a passport.
I don't think my parents or my tight-knit, gregarious, Mexican family understood why I wanted to go, but they knew it was important to me. They were more worried about the impact on my studies and the financial hit not working would take, so they were happy I participated in a summer program that wouldn't affect my classes.
Going anywhere was a scary process for me. I was worried about being homesick, hating it, being uncomfortable, and being 5,280 miles away from my family for the first time ever.
But I loved it! Just being in another country opened my mind that I could be independent and that I was curious about the world. It gave me a desire to see what lay beyond the traditional life I thought I was going to lead in California.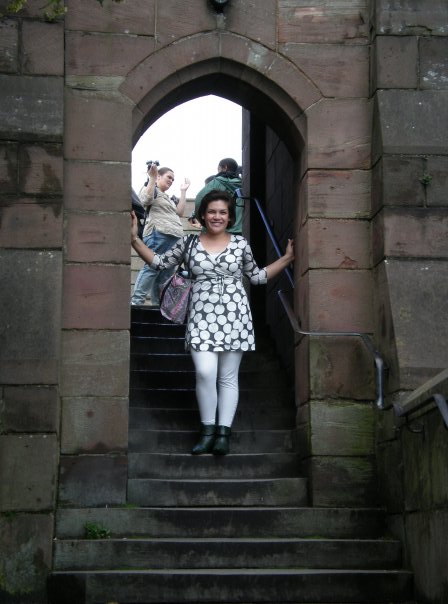 I realized I could adapt easily, I think in part because I'm a mixed kid: biracial and racially passing. I have two perspectives on the world. I can see it as a passing person and I can see it as someone who is part of a minority group. As soon as I realized that I could enjoy something so foreign and find familiar customs that warmed my heart, I knew I wanted to go abroad again. I just didn't know how.
Right after college, I went into a master's program in public policy at the same school I attended for undergrad. A mentor suggested I look into Peace Corps. I had heard about it from movies, but I didn't really know what it was or what international service would entail. After meeting with a recruiter (and discussing with my TRiO mentor immediately after) I wanted in.
My mom and dad were far from thrilled when my invitation to serve in Azerbaijan arrived. They did not know if it was safe and we collectively wondered if I could really live two years away from my family. My dad always taught me that it was important to push myself outside of my comfort zone and to get to know people who aren't like me, but no one in my community had ever heard of Azerbaijan.
Living in my Azerbaijani village of Goychay, 7,226 miles away from my California home, was a much more intense experience than a summer in Liverpool, but it served as the basis for my career and introduced me to the woman who I would eventually marry. The first time I told my family in California about Amanda, I told them that I had met my perfect puzzle piece. Sharing this news with them was easy, but we didn't come out to any of our Azerbaijani friends until we came back to America. It was safer.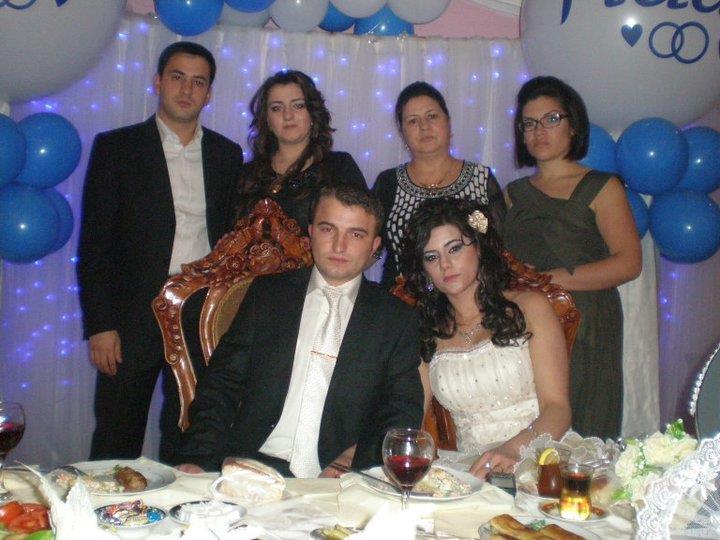 How you share your identity in different communities can be a challenge, especially in a new cultures overseas and especially if you have a layered identity like me, but I had been used to "double adapting." I was used to having some component of my identity not be well understood by the majority. My American-ness was challenged, but I almost appreciated when it was because it opened the door to having a conversation about the beauty that was America: her diversity. I was able to represent several layers of our great nation's diversity through conversations with the people I grew to love in Azerbaijan.
Even though I didn't expressly share every part of my identity with my host family, they knew who I was. They saw me at my weakest moments, like when I found out my dad had cancer during my first summer of Peace Corps service. My host mom dedicated her Ramadan fasting to my dad, and she invited me to fast with her for one week in his name. Sharing in this holy Islamic tradition was a familiar custom in a foreign land. I grew up Catholic and my family was devout; religion and religious traditions are incredibly sacred to me and this gesture meant the world.
I remember they said to me, in Azerbaijani, 'You are part of our family, and by extension your family is our family.' Those kind of connections that you make with people overseas totally transcend identity.
Today, I live in DC with my brilliant wife and our amazing dog; I have my dream job supporting international and American students so that they can have this same transformative experience. My own experience abroad and my identity helps me empathize with the students I support.
I primarily work with international students coming to America, learning about a country many of them have only heard about from movies and pop culture. When they first arrive, we lead sessions on being open-minded, curious, and adaptable as they learn about Americans and how diverse and beautiful we can be.
I love to see them at the end of their academic year, when they intimately understand the intricacies of American diversity and that we aren't a homogeneous society as seen in the movies. They get to know pluralism in all its aspects: color, nationality, gender, sexual orientation. It's the cornerstone of America - e pluribus unum - out of many, one. We can have dynamic conversations together about their own identities.
I'm equally as proud of our American students who are teaching every day Moroccans, Jordanians, Senegalese, Bosnians, and more what America means. To get to see them be these fantastic youth ambassadors reinforces the importance of this work.  
When I was a teenager, I never thought I would move out of my home county in California. But 15 years later, I've lived in three countries, travelled to dozens of countries, learned new languages, and shared meals and conversation with so many around the world.
I know what a challenge it is to count the miles between the only home you know and the foreign place you're going (or considering going). I know what it's like when your parents don't quite understand why you want to go so far, but do their best to support you. I understand worrying about whether your host family will accept your whole identity. Going on exchange can push your personal comfort zone and limits so far, and it's worth it. 
---
Editor's note: At American Councils, we believe that exchange is for everyone, but we recognize that everyone will have a different experience while on exchange. Our staff strives to support students of all identities along the way, from recruitment to return. We asked a few of them this month to talk about their own experience with exchange and the ways they work to make exchange accessible to all.
---
About the Author
Megan Lysaght is program manager at American Councils for International Education, who says managing the YES program and watching the world's future leaders blossom on program is her dream job. After a mentor pushed her to study abroad in undergrad, she went on to serve in the Peace Corps in Azerbaijan, and later live in Turkey for a year. She holds a master's degree in public policy and administration and has professional working proficiency in Azerbaijani and Turkish.