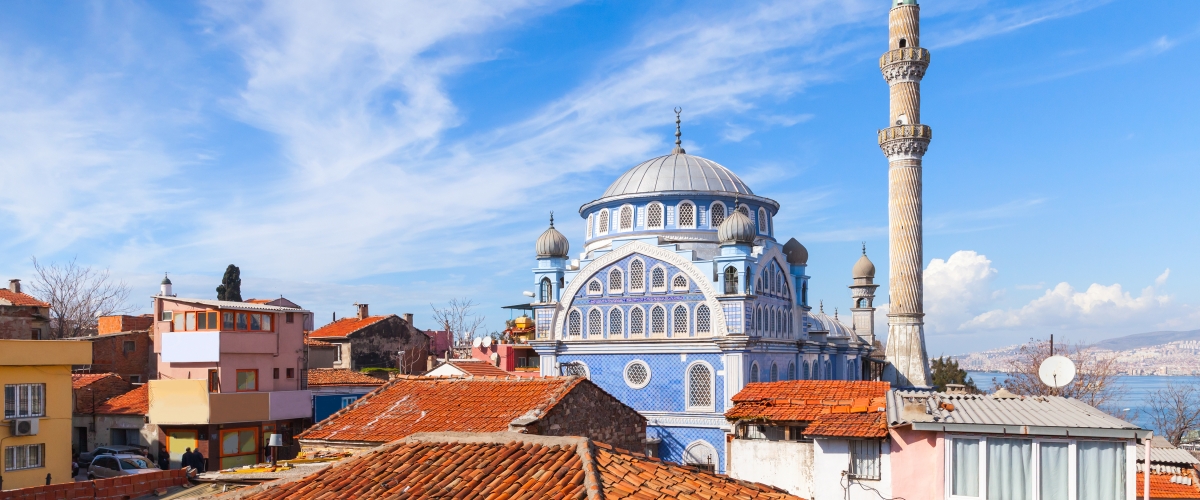 AC Türkiye is located on the Aegean coast in Izmir, the third largest city in the country. About 2.8 million people live in the city itself, which has major industries in manufacturing, shipping, and trade.

There are four state universities and two private foundation universities in the city proper, which brings nearly 200,000 university students to the city. There are also at least 450 public high schools serving more than 300,000 secondary school students to Izmir.
AC Türkiye operates in the central district of Alsancak, which known for its shopping and dining. You may also find the Kordon, a 3-kilometer promenade that stretches along the Izmir Bay and is home to numerous clubs, cafes, bars, and restaurants that offer the best of Turkish cuisine.
Since 2014, our office has housed an EducationUSA advising center, which supports Turkish students interested in pursuing higher education in the United States. During the academic year, we serve nearly 50 students per week through educational advising and test preparation.
Featured Programs
EducationUSA Advising: Established in 2014 with the support of a grant from the US Embassy in Ankara, the center maintains an application resource library including SAT/ACT, TOEFL, and GRE/GMAT test preparation books, as well as essay-writing and scholarship search guides. The center has assisted nearly 4,000 students and parents seeking information about applying to US universities.
Test Preparation and Coaching: We offer fee-based test preparation classes for SAT/ACT, TOEFL, and GRE exams. Activity has grown from a small TOEFL course and a few private students in early 2015 to four sections at two high schools with approximately 45 students. 
American University-Bulgaria: Since the fall of 2017, our office has collaborated with the American University-Bulgaria (AUBG) to provide in-person outreach to secondary schools located in Izmir and nearby cities. We also facilitate informational sessions to assist AUBG in its recruitment activities.
Nate Davis, Country Director
Talat Paşa Bulvarı, 1441 Sk., No. 11, 2. kat, daire 3
35220 Alsancak/İzmir
Türkiye