American Councils Stands with Ukraine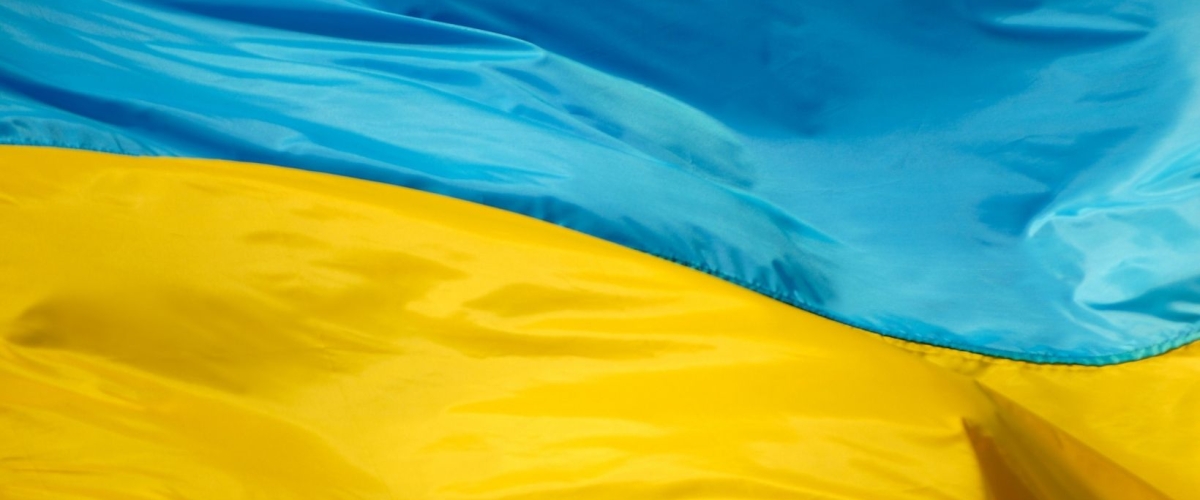 As an organization that works to connect people across the world, American Councils denounces Russia's war on Ukraine. We are horrified at the destruction and terror the war has brought to Ukraine. The war against Ukraine and our values are completely at odds. We encourage all people to speak out against the war and take actions from their positions to bring about its end.
American Councils has supported Ukrainian students, educators, and institutions for over four decades, including sending U.S. students to Kharkiv, Odesa, Lviv, Kyiv, and other Ukrainian cities well before independence. With a full-time presence in Ukraine since 1991, we have supported Ukraine's people, its institutions, and its position as a vibrant member of the global community through educational programming, professional training, and people-to-people ties.

American Councils will continue to denounce this war and engage people, wherever they are, who share the values of the organization. We stand with Ukraine in spirit and in action. American Councils and its stakeholders' support for Ukraine includes:
---
1. Alumni Response

American Councils' administered programs support over 100,000 alumni worldwide. Hundreds of alumni have responded to the war with direct support for Ukraine and the refugee crises caused by Russia's invasion. The activities below represent a small sample of the work hundreds of our alumni are engaged in.
American Councils, leveraging funding provided by the U.S. Department of State, launched the Ukraine Alumni Support Fund, led by Professional Fellows Program (PFP) and Ukrainian Business Leaders Program (UBL PIE) alumni. The fund rapidly provides program alumni financial support for humanitarian efforts in Ukraine. This fund focuses on places where the support is most needed and can directly aid affected Ukrainians. Priority is given to projects that allow nimble and timely response to impacts of war inside Ukraine.

To date, PFP and UBL PIE have funded 30 projects involving 34 alumni with an average grant of $1,466. These projects have directly benefited over 6,700 people and more than 15,000 have indirectly benefited. Funds have helped purchase critical supplies, food, and medicine for internally displaced people in Ukraine.
Olga, a 2015 Future Leaders Exchange Program (FLEX) alumna, created the Angels of Freedom project to provide replacement windows and materials to build bomb shelters at schools near the northern city of Chernihiv that have been damaged by shelling so they may reopen.  Read More.
 
Anna, a FLEX alumna, was featured in an August 2022 article from The Atlantic highlighting her work as the founder and CEO of the Ukrainian Volunteer Service (UVS). The UVS is a network of community members who connect volunteers with more than 900 organizations across Ukraine, working on projects ranging from food distribution to houseless people to cleaning up rubble after bombing raids. Read more. 
 
Anya, a 2017 Professional Fellows Program alumna, has facilitated the evacuation of people with disabilities from Ukraine. Facing numerous challenges, including accessibility issues of entering and exiting bomb shelters for people using wheelchairs, Anya and American Councils' Romania staff have relocated 24 people from Ukraine to Romania.
 
On the Polish border with Ukraine, Kaja (a 2017 Polish FLEX alumna), raised $2,500 from local and international donors and purchased essentials – sleeping mats, shampoo, brushes – for Ukrainian refugees. Kaja and her mother have also hosted Ukrainian families. Kaja has volunteered at her student dormitory where approximately 120 Ukrainians are being housed.  
 
Alina, a 2007 FLEX alumna and native of Mariupol, spent weeks interpreting and translating for English-speaking journalists on the frontlines. On March 26, National Public Radio aired an interview with Alina about being trapped in Mariupol as Russian forces laid siege. Alina and her story were also featured on ABC News and other media platforms. Read more.
 
Fedir, an alumnus of Open World Ukraine, was featured in a video published by the World Economic Forum. Through his first aid training program FAST (First Aid and Special Training), Fedir trained civilians to treat wounds caused by gunfire and shelling. Fedir continues to teach civilians emergency first aid to eliminate preventable deaths. Watch the video here.
 
FLEX Alumni Emergency Fund recipient Anri Shengelia planned a three-day camp for 20 Ukrainian children in Telavi, Georgia. Through funding from FLEX, Anri, a FLEX 2018 alumna, brightened the refugees' weekend with arts and crafts, helping young Ukrainians make new friends.

The FLEX Alumni Emergency Grant Program, administered by American Councils with funding from the Department of State Bureau of Educational and Cultural Affairs, provides funding to assist alumni of the Future Leaders Exchange Program (FLEX) in contributing to the support of displaced and internally displaced people. To date, 31 projects have received funding to aid displaced and/or internally displaced people.
---
2. Over $100,000 in Direct Financial Support - Helping Refugees and Internally Displaced Persons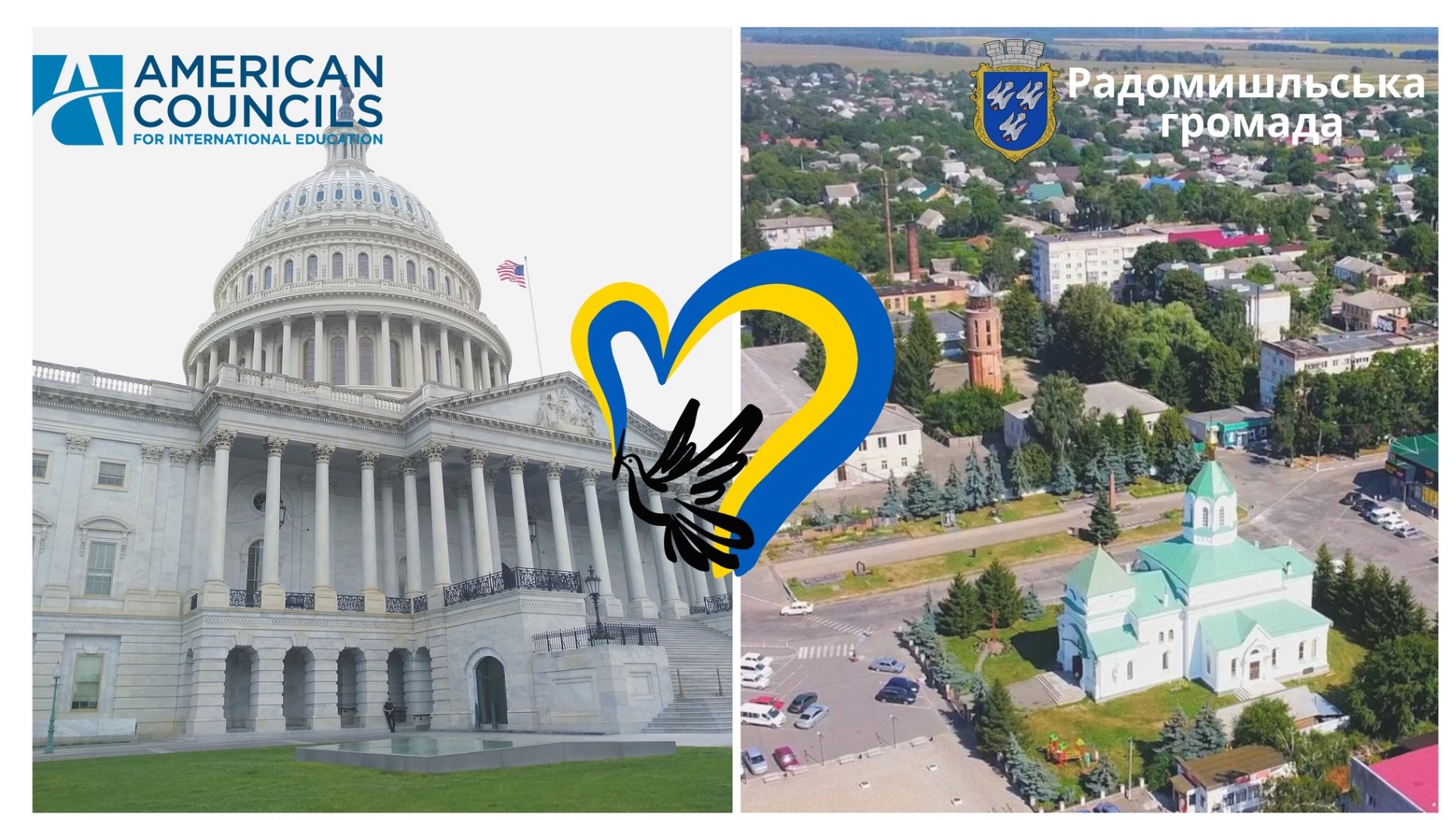 American Councils created the Emergency Support for Ukraine Initiative to support Ukrainian program participants, their families, and communities, as well as our staff. This fundraising initiative directly benefits efforts led by American Councils and alumni of the educational and public diplomacy programs we administer to provide humanitarian support to those affected by this senseless war. The initiative has raised over $40,000, with initial funding going to projects that purchase:
Medication for hospitals near Kyiv, Kharkiv, and other cities, including antibiotics, analgesics, and life-saving remedies for civilians.
 
Food, clothing, and other essentials to vulnerable displaced people near Kyiv, including the elderly, people with disabilities, single mothers, those from low-income communities, and the unemployed.
 
Medical equipment for the Okhmatdyt Children's Hospital in Kyiv, which serves large numbers of internally displaced citizens.
 
 
Gas powered generators and computer equipment for the City of Lviv City Council to establish centers for residents and internally displaced people to stay warm and receive legal advice, employment assistance, and educational opportunities.
 
Backpacks, food, and clothing for Ukrainian child refugees in Krakow and other cities in Poland.
 
Medication and clothing for Ukrainian refugees with disabilities in Bucharest, Romania.
U.S. contributions to the Emergency Support for Ukraine Initiative are tax-deductible. Please contribute to the Emergency Support for Ukraine initiative today.
---
3. The Visiting Fellowship Awards for Ukrainian Displaced Scholars (VFA/UDS)
American Councils established the Visiting Fellowship Awards for Ukrainian Displaced Scholars (VFA/UDS) for a distinguished group of scholars from war-distressed universities in east and southeastern Ukraine. Fellowship awards provide a semester or year of financial support to enable scholars to continue their research and teaching activities. The Visiting Scholars Program is made possible by grants to American Councils from the Carnegie Corporation of New York, the Richard Lounsbery Foundation, and The Stirling Foundation.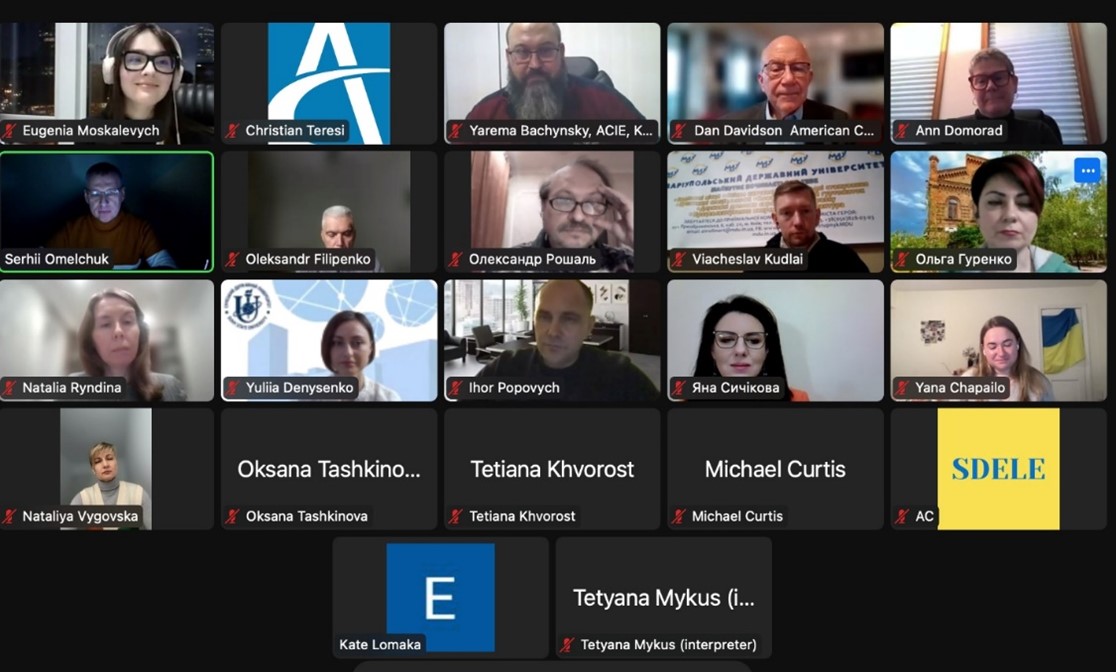 The 2022-23 cohort includes 15 temporarily displaced fellows of diverse academic backgrounds, including agricultural science, biology, chemistry, education, humanities, medicine, and the social sciences. Fellows represent 13 Ukrainian universities severely affected by the war in the cities of Berdyansk, Kherson, Kharkiv, Mariupol, Melitopol, Mykolayiv, Sumy, and Zaporizhia. All the fellowship holders are currently relocated within Ukraine after being forced to flee their homes to escape occupation and shelling. Read more about this program. 
---
4. Ensuring Staff Safety and Impactful Programming for Ukraine

After Russia's invasion of Ukraine in February 2022, American Councils transitioned immediately to support the safety of our staff and their families. With staff safe both inside Ukraine and in neighboring countries, American Councils is working with our stakeholders (including the Government of Ukraine, universities, and the thousands of people we have partnered with in Ukraine over the years) to adjust programming to address the needs of a Ukrainian society impacted by war. Specifically, since February 24, American Councils has:
Opened an American Councils' Ukraine satellite office in Warsaw to ensure vital programming and support for Ukraine continued despite the war. The American Councils' Ukraine office in Kyiv reopened in May 2022 after temporarily closing to ensure staff safety.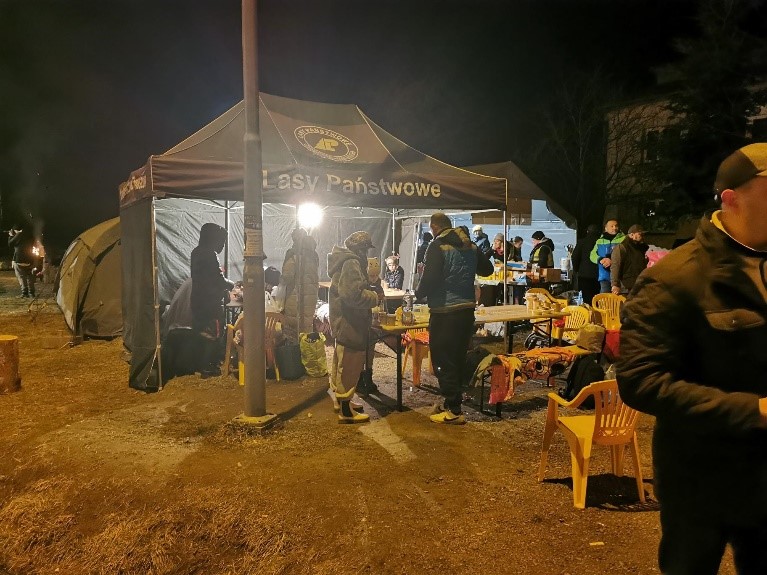 Relocated staff and families to areas of safety in Ukraine and neighboring countries.
 
Provided Polish translation assistance (most refugees speak only Ukrainian and/or Russian) and guidance on housing, transportation, and vital services to refugees arriving to Poland.
 
Supported program alumni efforts to address the crisis caused by the war with funding provided by private donors as well as re-programmed funds from U.S. Department of State grant programs.
---
5. Others Organizations Working to Support Ukraine

We encourage our stakeholders to get involved and support causes aimed at addressing the immense humanitarian emergency currently underway in Ukraine and its neighboring countries. Whether through donations to Emergency Support for Ukraine Initiative, or any of the organizations listed, we hope you will consider financially supporting Ukraine during this time of need.