Image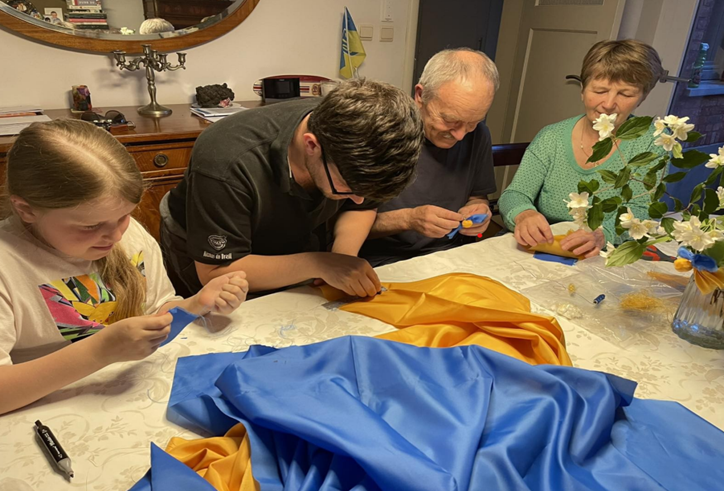 The impact of the Future Leaders Exchange Program (FLEX) does not end when students return home. Years after studying in the United States, FLEX alumni continue to be some of the most civic-minded and enterprising in their communities and countries. Since the start of the Russian Federation's war on Ukraine, American Councils has seen phenomenal humanitarian work carried out by FLEX alumni and their networks around the world.
Olga Chyzhova, a 2005 FLEX alumna, is one of the exceptional people creating lasting change in her community despite the ongoing conflict as the founder of the Angels of Freedom project. Chernihiv, Ukraine, is roughly 88 miles north of Kyiv in an area that saw significant destruction during the first months of the war. Russian shelling, bombing, and airstrikes left 27 out of the 34 schools in Chernihiv either damaged or destroyed. Olga and the Angels of Freedom project dedicated their mission to repairing destroyed windows to ensure that students and teachers can return to school this fall.

The Angels of Freedom Project organizes workshops for schools, parents, students, and volunteers to craft and sell traditional motanka dolls made from blue and yellow fabric symbolizing the desire for peace and independence in Ukraine. Displaced families from Ukraine led doll-making workshops and set up markets to sell them in Kazakhstan, Germany, Belgium, Italy, Sweden, and the U.S., assisting the integration of these families into their new communities. "Everyone can help, and it is not difficult at all, but even fun," says Olga. "Such classes in new teams helped our children find new friends and share more about themselves and Ukraine. And only later, they also helped their schools here in Chernihiv."

Through initial funding from a FLEX Alumni Emergency Grant, Olga and her team launched the Angels of Freedom website in five languages and created marketing materials in six languages. With this heightened communications, Angels of Freedom raised over $45,000.  

Angels of Freedom are repairing several schools across Chernihiv and nearby communities, including School #35, the largest school in the region. By reconstructing the 47 window structures broken by blast waves, Olga's team prepared School #35 for the safe return of teachers and students this September.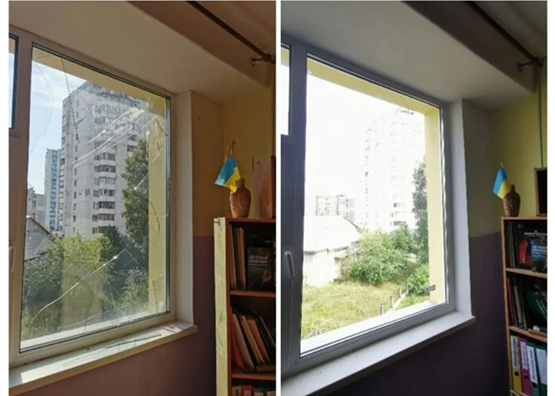 The village of Kolychivka, six miles south of Chernihiv, was in the line of fire for over a month, during which more than 250 villagers hid in the village school's basement. A direct hit to the principal's office tore off the school's roof and shattered windows. Before the 170 students in Kolychivka can return to school, the school and the basement must be repaired. Angels of Freedom, with help from school employees and parents, have begun repairing the school and refurnishing the basement to be suitable to shelter children. Building materials were purchased by the NGO Ukrainian Prism. Angels of Freedom anticipates that the school will be ready for students by September 1.

To date, Olga and her team have successfully repaired three out of the 27 damaged schools in Chernihiv. "Over 3,500 children will be able to continue their education, and I think this impact is simply impressive," says Olga. Angels of Freedom fundraising is ongoing so that as many educational institutions in Ukraine can be repaired as possible.
To find out more about the Angels of Freedom project and how you can help, please visit their website.

The FLEX Alumni Emergency Grant Program, administered by American Councils with funding from the Bureau of Educational and Cultural Affairs of the U.S. Department of State, provides funding to assist alumni of the Future Leaders Exchange Program (FLEX) in contributing to the support of displaced and internally displaced people. To date, 31 projects have received funding to aid displaced and/or internally displaced people.