UNIVERSITIES AROUND THE WORLD FACE FIERCE COMPETITION. They seek to increase their rankings, attract talent, support cutting-edge research, and create a generation of business leaders to solve global challenges. The potential to accelerate economic growth and job creation is immense as universities become more entrepreneurial and globally integrated. 
One-fifth of the world's scientific papers are now co-authored internationally. Just over half of corporate executives believe U.S. higher education is behind other countries in preparing for new skills required for competition. Emerging global challenges require rapid problem-solving and adaptation to expand access and increase the quality of the higher education experience beyond student mobility. The digital revolution has positioned globally-minded startups to tackle big global problems. 
Does your organization have an international strategy in place to connect to emerging startup and innovation ecosystems? Does your innovation strategy include global engagement to share educational best practices?
How We Help: Fostering Global Connections 
Realizing that the U.S. and international institutions, researchers, and startups cannot easily cross the ocean to explore partnerships, American Councils has pioneered a model to advance connections, research commercialization, and mentor entrepreneurs. With over 40 years of experience in the education sector, our services are designed for emerging leaders in universities, the private sector, and regional government.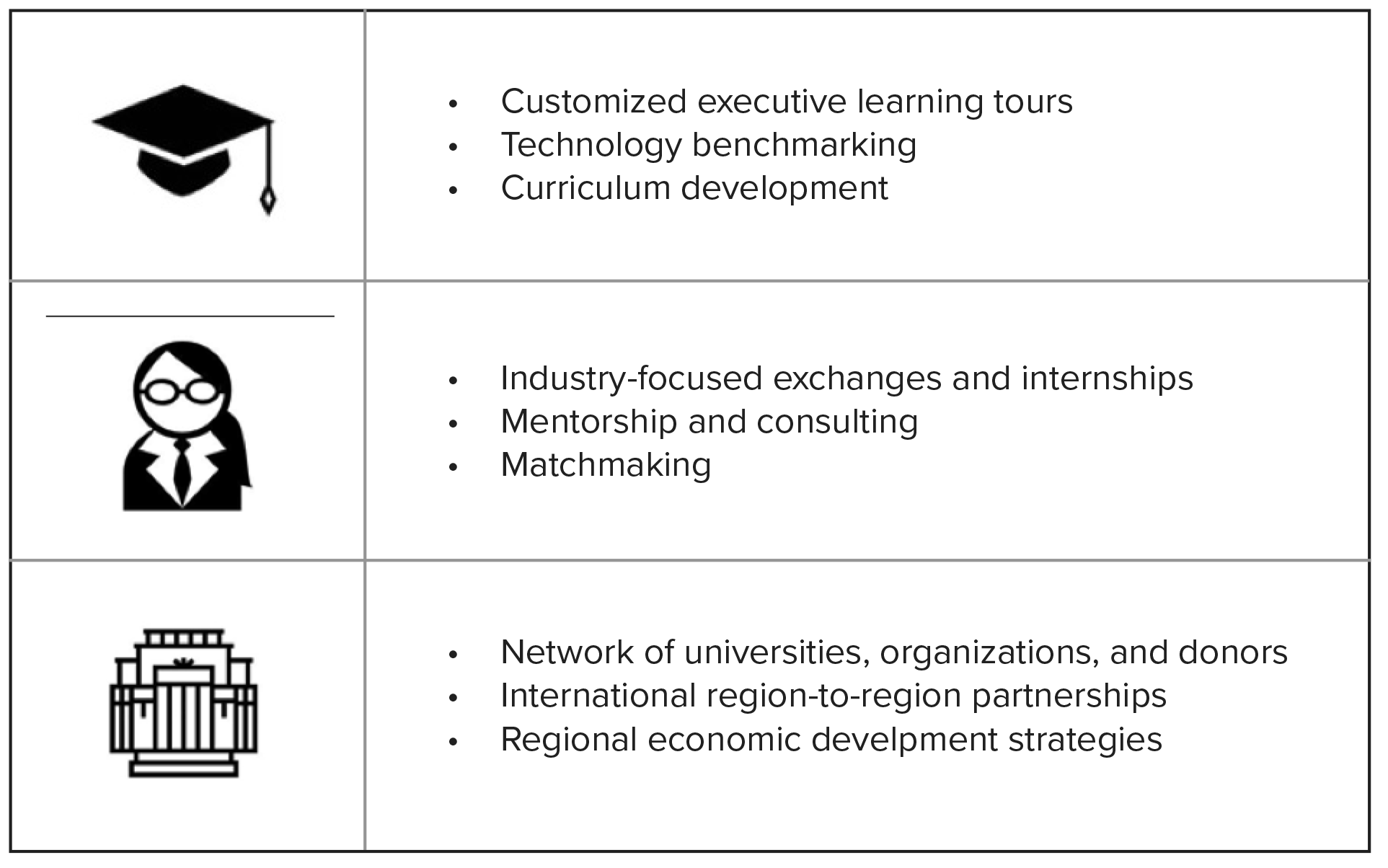 Our Focus
AC Innovation designs and implements real-world, immersive learning programs to transfer knowledge into products and processes that benefit society. In other words, we help take ideas beyond the lab and into the real world through a two-way flow of exchange.
Tracks
Startup Accelerators
The rise of global entrepreneurship and new educational platforms has unleashed the potential for busy, isolated startups to make an international footprint. Through customized engagement, American Councils connects selected pre-seed and seed-stage startups to a network of universities, companies, business incubators, and associations to increase their understanding of the global technology market. Through virtual engagement and custom exchanges, startups gain access to valuable resources via online interaction as well as through visits to leading U.S. centers for technology entrepreneurship. Industry-focused accelerators focus on global challenges, such as education, healthcare, food, and environment. 
Executive Learning Tours
Organizations are keen to increase their international connections and learn best practices in the dynamic technology space. American Councils organizes custom Executive Learning Tours for university and regional government decision-makers to gain insight into innovation policies, campus entrepreneurship, tech transfer methodologies, and curricula. During the Executive Learning Tour, participants exchange expertise with government agencies, major research universities, business incubators, trade organizations, and representative government relations offices of corporations. Tailored programs focus on industry-specific topics to create the groundwork for win-win international partnerships. 
 
Professional Exchanges and Internships
Real-world experience in business leadership positions is a critical 21st-century skill. American Councils professional exchanges and internship programs select finalists to participate in professionally-relevant and tailored fellowships at a wide variety of U.S. businesses, nonprofit organizations, university business departments, accelerators, and other related enterprises focused on building businesses. Professional exchanges and internships provide participants with an array of modern business tools, concepts, and principles that strengthen their leadership and technical abilities through interactive and personalized projects, as well as build enduring professional relationships across borders.
 
Capacity Building for STEM Education
STEM students require not only an in-depth of understanding of their field but also the soft skills to evaluate the global forces and cultures that influence interaction with clients and governments. More and more, entrepreneurial universities are training researchers and students to develop customer-centric products and increase their global interaction. Our STEM capacity building programs emphasize the development of social entrepreneurship, technology transfer, and commercialization of intellectual property on campus using business, tech, and STEM skills. 
Innovation Network
Through a network of universities, industry associations, and organizations American Councils creates relationships to spur international innovation relationships.
 
Associations and Organizations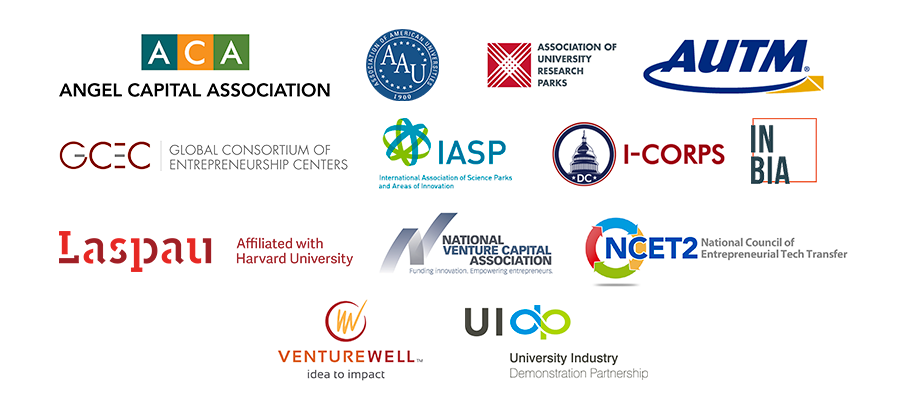 Universities