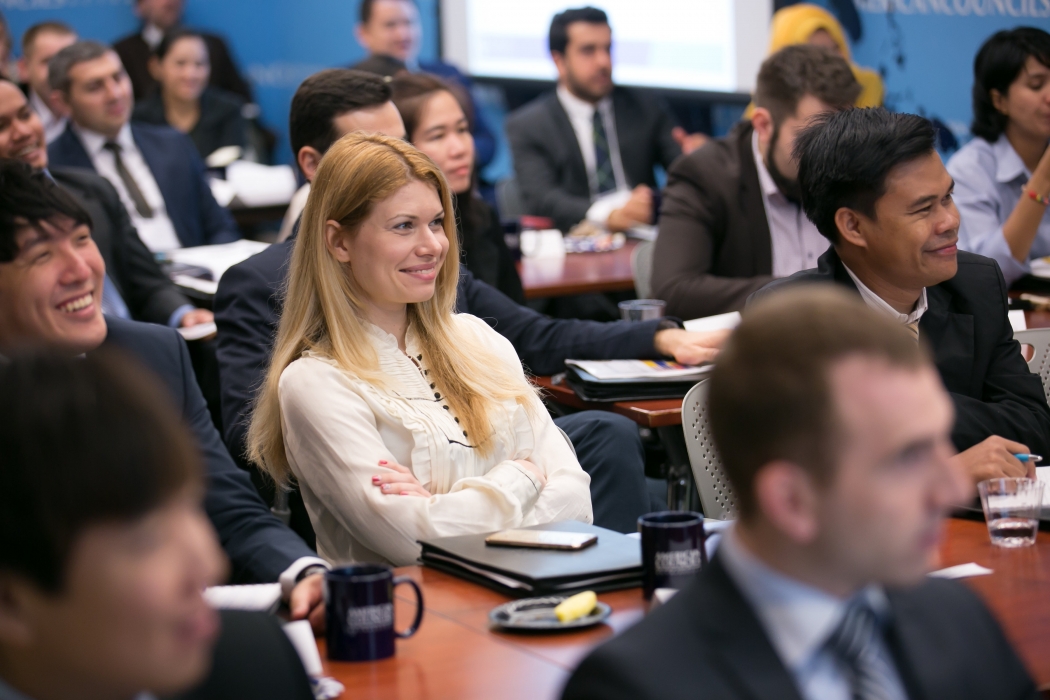 Professional Fellows Program
International professionals gain practical experience in US government and business.
PFP is a two-way exchange program designed to build lasting, sustainable partnerships between mid-level emerging leaders from foreign countries and the United States. Participants are placed in short-term fellowships in nonprofit organizations, private sector businesses, and government offices across the United States. American participants who have hosted PFP fellows later travel overseas for participant-driven reciprocal programs. Promising young professionals are afforded the opportunity to gain practical experience in, and exposure to, US government, innovation ecosystems, and other topics depending on their professional background. Themes vary by country.
In Southeast Asia, PFP is implemented within the framework of the Young Southeast Asian Leaders Initiative (YSEALI), a signature program by the US government to strengthen leadership development in Asia.
The Professional Fellows Program is sponsored by the US Department of State, Bureau of Educational and Cultural Affairs. American Councils administers PFP for Armenia, Azerbaijan, Belarus, Georgia, Moldova, Russia, Turkey, and Ukraine. We also administer PFP YSEALI for Brunei, Burma, Cambodia, Indonesia, Laos, Malaysia, the Philippines, Singapore, Timor-Leste, Thailand, and Vietnam.
Jaimie Holmes
Davron Mirsagatov
Funded by
US Department of State, Bureau of Educational and Cultural Affairs
Eligibility
Citizens and residents of Armenia, Azerbaijan, Brunei, Burma, Belarus, Cambodia, Georgia, Indonesia, Malaysia, Moldova, Laos, Russia, Singapore, Thailand, Timor-Leste, Turkey, Philippines, Vietnam, and Ukraine.