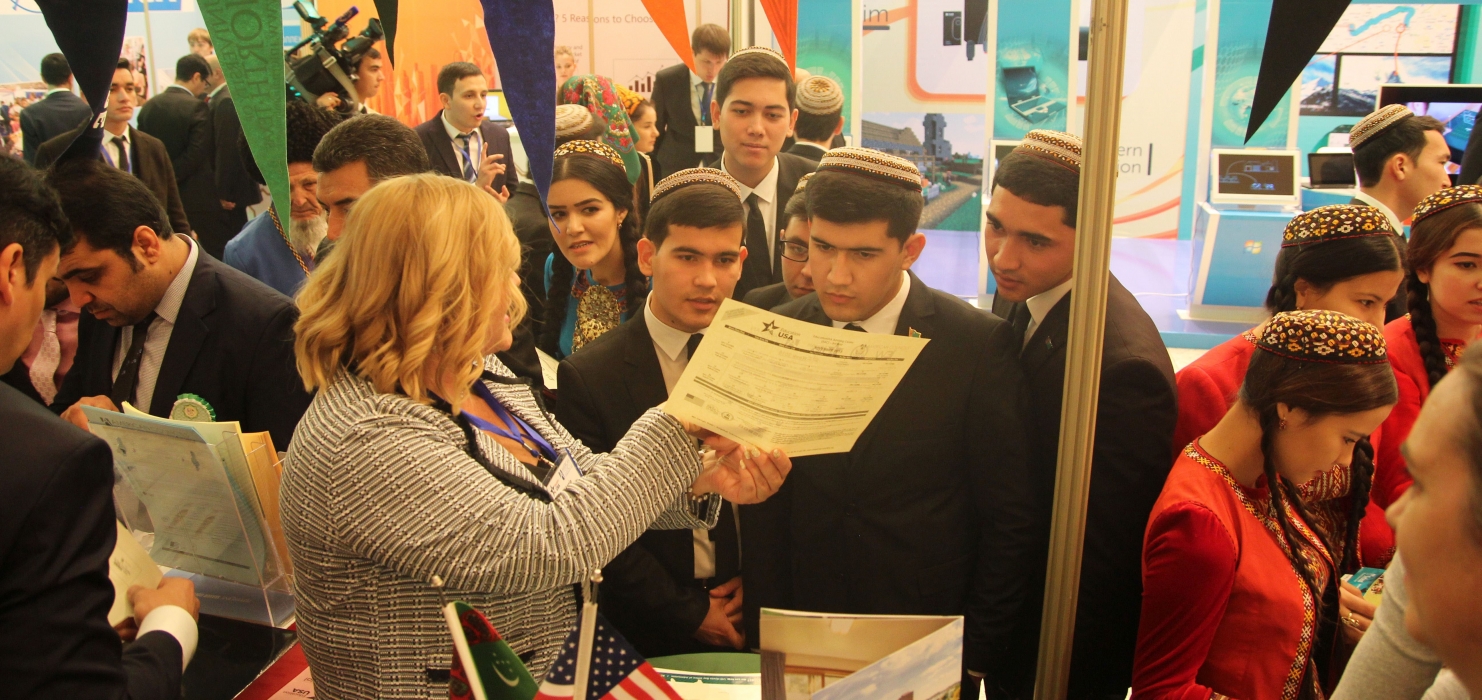 The Turkmenistan Higher Education Prep4Success program is a highly structured, preparatory course that provides promising young Turkmen citizens with the knowledge and skills necessary to successfully enter US colleges and universities independently, while increasing their chances of receiving financial aid.
Prep4Success increases the students' competitiveness through rigorous instruction and creates a comprehensive approach to US college admission.
The curriculum focuses on gap-year courses that concentrate on test preparation, academic writing, preparing a statement of purpose, and training in other study skills necessary for success. The program has a tiered approach to accommodate the individual needs of participants. Prep4Success also works in close connection with EducationUSA to ensure students have the understanding of the application process that will lead to better results and the best match between student and school.
In addition, Prep4Succees includes a leadership and volunteerism component that both invests in the wider Turkmenistan community and helps bolster participants' applications to US universities and colleges. 
Funded by
US Department of State, US Embassy in Ashgabat
Eligibility
Turkmenistan citizens; contact AC Turkmenistan for details.