Image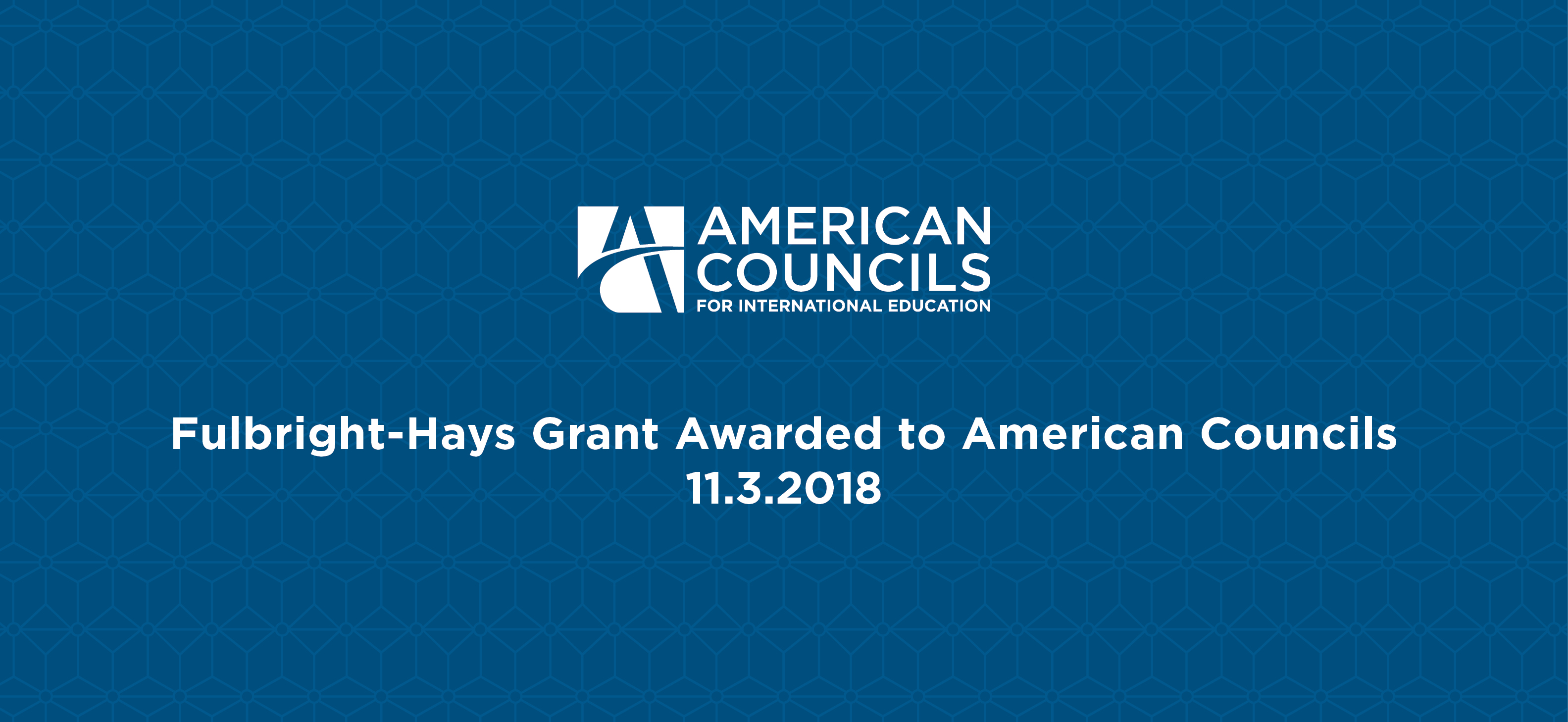 The US Department of Education's Fulbright-Hays Group Projects Abroad (GPA) program has awarded $238,500 to American Councils to continue to provide scholarships to advanced undergraduate and graduate students of Russian and Persian participating in semester-long programs in Moscow and Dushanbe. US K-12 teachers are also eligible for the new scholarship funding and are strongly encouraged to apply.
A total of 30 scholarships will be awarded – 10 each for summer 2019, fall 2019, and spring 2019. Awards of approximately $9,000 will be made to participants in a semester program and $5,000 to participants in a summer program. Funding provided by Fulbright Hays GPA will cover approximate 55 percent of the two programs' combined costs.
---
About RLASP and ERLP Both RLASP Moscow and ERLP
The Advanced Russian Language and Area Studies Program (RLASP) in Moscow brings students to Russia's economic and political center for intensive study at Moscow International University, one the country's first private universities, founded in the spirit of U.S.-Russian cooperation.
The Eurasian Regional Language Program (ERLP) in Dushanbe is based at the American Councils Language Center. The program enables US students to study Persian in an authentic immersion environment with outstanding faculty from Iran, Tajikistan, and Afghanistan.
Both programs feature:
Intensive language classes geared toward individual proficiency levels and designed to strengthen reading, listening, and speaking skills;
Ongoing logistical support, guidance, and assistance from a full-time US resident director with expert knowledge of the host country language and culture;
Special content-focused seminars exploring Russian or Persian mass media, contemporary society, and modern politics;
Weekly cultural excursions and an extended trip outside the host city to maximize exposure to key historical sights and provide additional opportunities to interact with peers and host country nationals;
Housing with Russian or Tajik host families and weekly meetings with conversation partners to maximize linguistic and cultural immersion;
Academic credit for work completed overseas through Bryn Mawr College;
Pre- and post-program reading, listening, and speaking proficiency testing to measure linguistic and cultural gains.
To learn more about AC's language programs, contact AC Study Abroad staff.