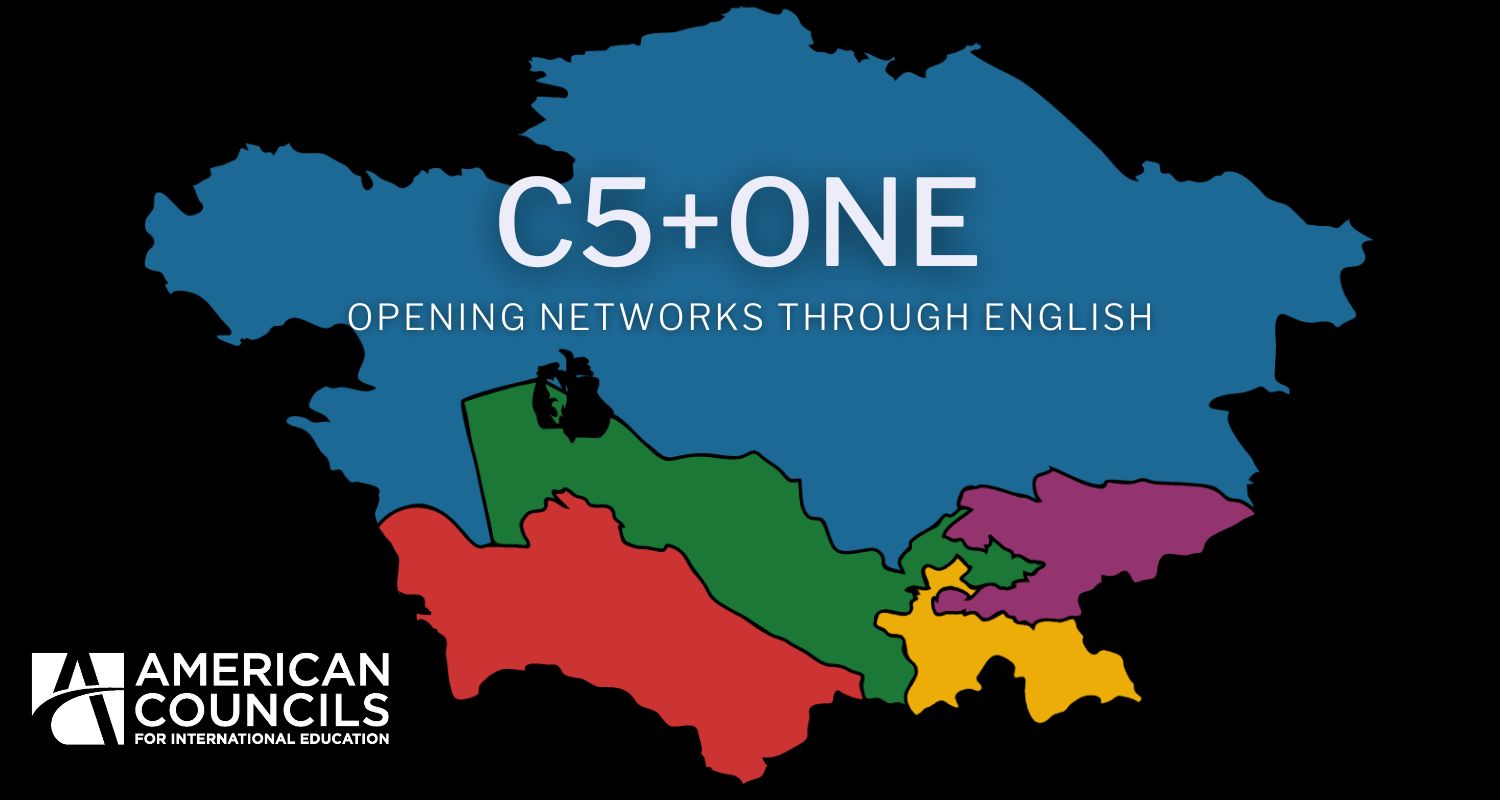 American Councils is proud to announce that it will administer a new program in Kazakhstan, Kyrgyzstan, Tajikistan, Turkmenistan, and Uzbekistan. The C5+ONE (Opening Networks Through English) program, sponsored by the Bureau of South and Central Asian Affairs of the U.S. Department of State, will be administered by American Councils' regional offices across Central Asia.
C5+ONE is a regional English language training program that will engage entry and mid-level employees in the government, civil society, and private sector in the fields of energy and environment from all five Central Asian countries. By equipping over 1,000 professionals with improved English fluency and emphasizing spoken English, C5+ONE will develop a regional cohort of English-speaking young professionals in Central Asia with increased ties to American professionals and the United States. C5+ONE will create opportunities for participants, including women, people with disabilities, and underrepresented populations to engage with emerging and established leaders, as well as American professionals.
American Councils will deliver a standardized regional English language training program, providing participants with trimesters of language programming. Courses will focus on practical professional English language development and incorporate strategies designed to promote English acquisition by non-native young professionals to improve listening, speaking, reading, and writing skills specific to the fields of energy and environment. Through a robust series of engagements, including 15 national workshops and three regional workshops over the course of the project, C5+ONE will strengthen professional networks, enhance regional connectivity, increase access to a diversity of information and opportunities for participants, and help Central Asian professionals more effectively interact with Americans.
Built on a deep understanding of the local environments and commitment to language learning and mutual understanding, American Councils is proud to uphold strong working relationships across Central Asia for 30 years. American Councils' regional offices in Central Asia have decades of experience navigating the operating environments of the region, preparing them to successfully design and administer impactful English language education programming for young professionals.  
For more information on the C5+ONE program, contact Lissa Morinsky at lmorinsky@americancouncils.org