Image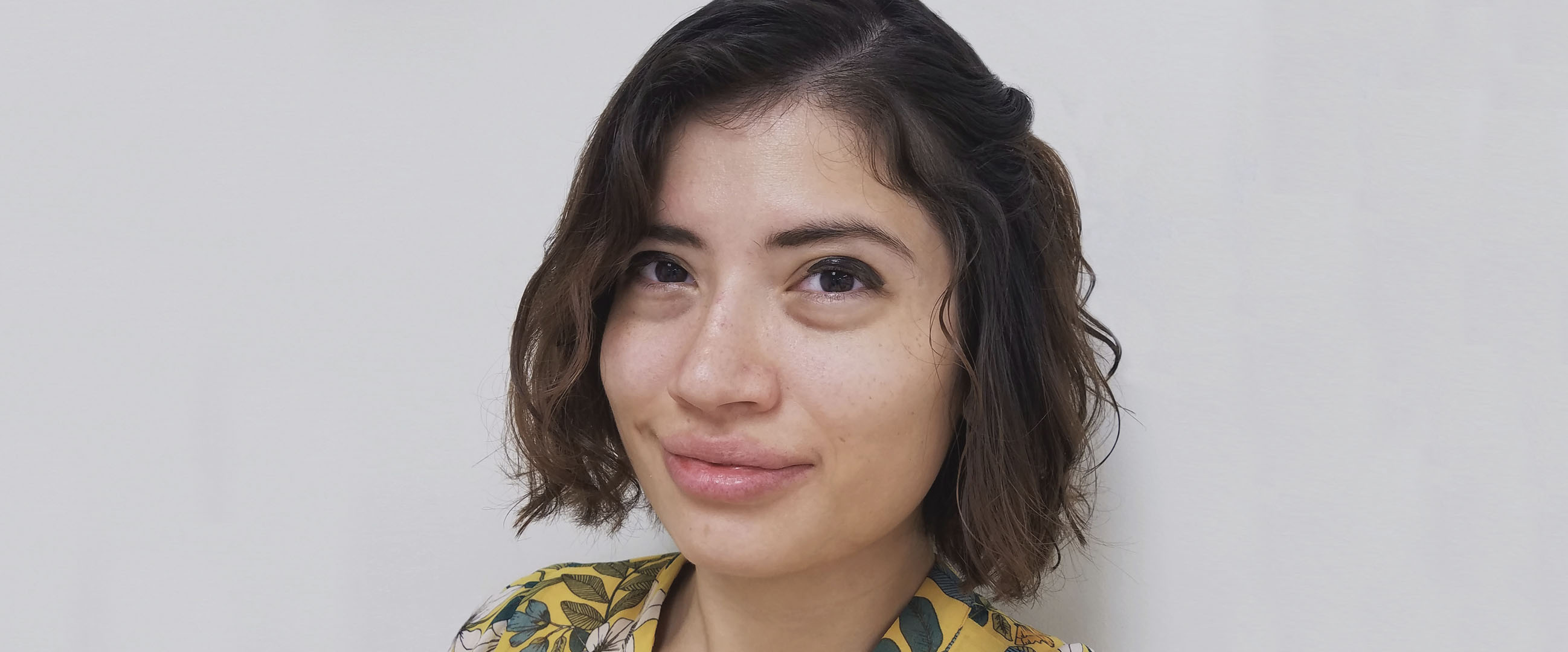 Veronica Guzman tells her students that learning a language can open up their worlds to new opportunities. She knows because she's experienced it.
Her first language is Spanish, and she also grew up speaking English. In school, she studied Italian but later switched to Russian because she wanted to further challenge herself.
"Being able to study and use a critical language gives you a better understanding of other cultures and really opens you up to other perspectives," she said.
Growing up in a bilingual home, she had always been interested in languages and was often self-taught. The encouragement of her high school Russian teacher led her to continue her studies and major in the language at Goucher College. The university requires all students to study abroad, so Ms. Guzman started looking for programs.
That's how she found American Councils and the summer offering of the Russian Language Area Studies Program (RLASP) in 2012. The eight-week track provides intense language instruction in several cities, including St. Petersburg, Russia, where she studied.
While Ms. Guzman loves language, she struggled with confidence in her speaking abilities. She knew staying with a host family would provide daily practice, in addition to her classroom training.
"I found the fact that it was all immersive — I found that extremely beneficial," she said.
While her host family had hosted other students on the program before, they spoke very little English, so Ms. Guzman was nervous when she arrived. She recalled the first dinner she shared with her host mom as an enormous meal, indicative of Russian hospitality. She brought her Russian/English dictionary to the table, just in case.
So did her host mom.
The two eased into a familiar relationship. Her host mom walked her to her school after that first dinner and rode the metro with her, making sure Ms. Guzman was equipped for her first day of class.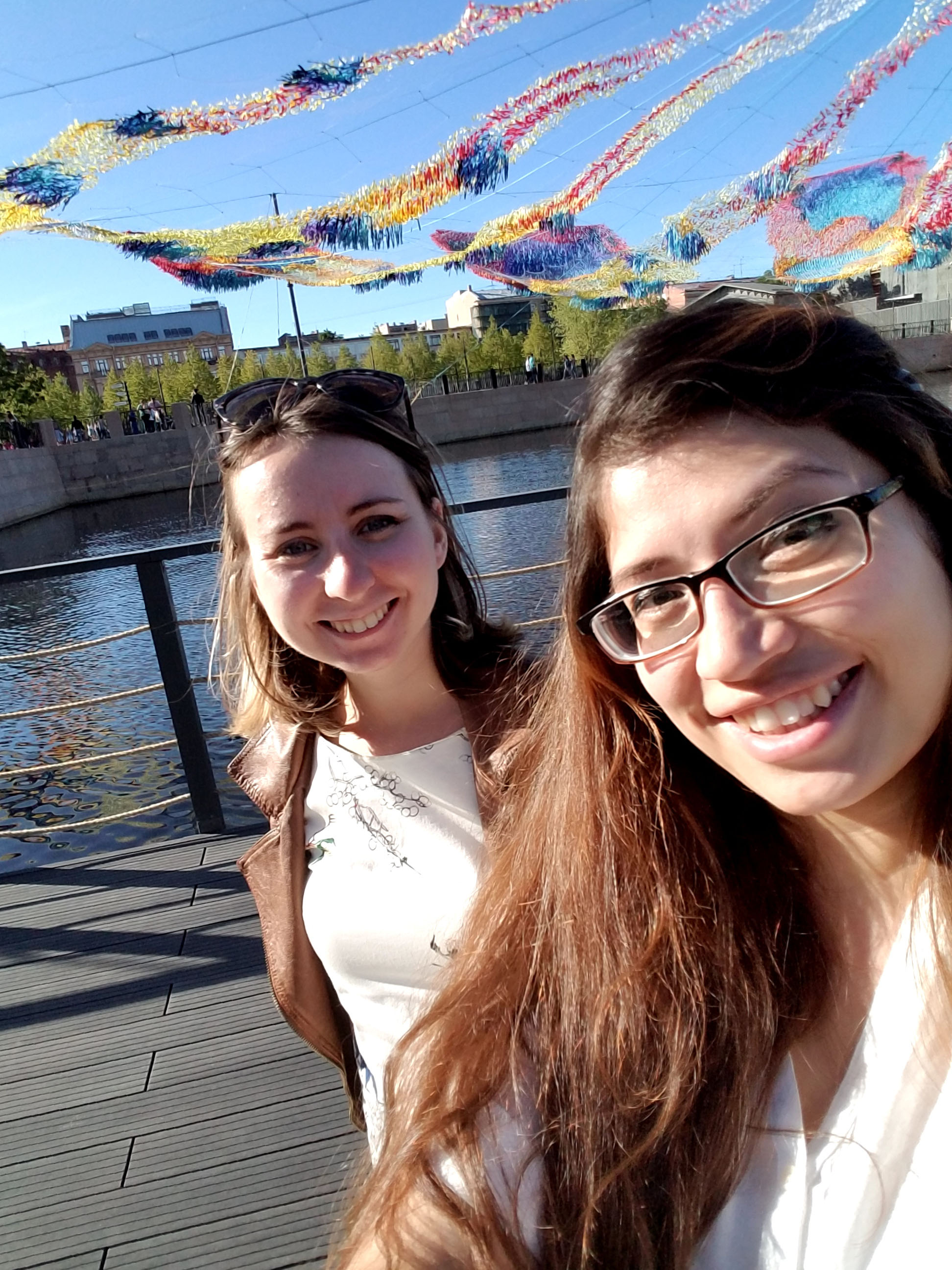 Ms. Guzman returned to the US with strong language and strong relationships and went on to become a teacher. But after college, her opportunities to practice and use her Russian language were few. In Maryland, where she teaches, in order to achieve certification to teach Russian, a high language proficiency score is required and the first time she took the test, Ms. Guzman missed the mark. She didn't think she would be able to improve her level enough through textbooks alone.
"I need to be in the country," she said she remembered thinking. "I need to get this all back again."
So she applied for RLASP again in 2017 and started to seek out funding support. Her first trip abroad was funded through scholarships, grants, and savings. Her second trip would need the same support.
"I come from a low-income home. I never thought I could study abroad," she said.
She credited the American Councils Study Abroad team, who worked with her to secure additional funding through American Councils, which allowed her to participate in the program a second time.
"I was pretty much working two to four jobs at any given point in the last few years," she said. "It's just really important to find these scholarships."
A combination of grant money, a Title VIII Fellowship, and crowdfunding made her second study abroad program possible. It was no small effort to secure the funding, but Ms. Guzman said the language growth and experience of studying in St. Petersburg was worth it.
She stayed with her host mom again, but this time they didn't rely on their dictionaries.
When she returned to the US, she got the language proficiency score she needed and now hopes to teach Russian at a larger school and share the language with a wider audience, an aspiration that thrilled Emily Lyons-Ellison, who has worked for American Councils for the last seven years.

"One of the most rewarding aspects of working on these programs is not only to see students achieve their goals overseas, but to see how these programs inspire them years after they return. Not only is Veronica continuing to use Russian language in her work, but is also making this critical language available to a wider audience through teaching," Ms. Lyons-Ellison said. "Her continued passion for the language speaks to the success of the program."
Ms. Guzman believes more schools need to offer languages starting at an earlier age, and critical languages need to be offered more often. Some languages are only available through paid lessons or private schools, which limits the students who have access to studying them.
"This language can't succeed and grow more without being able to look more accessible to lower-income students and non-white students and public school students," Ms. Guzman said.
She has also promoted the importance of studying abroad and the doors language learning opens with her students. She uses maps and materials she brought home from studying abroad and speaks with authority about speaking Russian in Russia. She said hearing about her study abroad has encouraged her students.
Her students have told her, "We aren't just learning the language because we have to. We can actually do something with it."
She hopes to continue encouraging her students, helping them shift their mindsets about learning languages.
"You have these kids that want to continue, not because they have to, but because they love it," she said.

Editor's note: Ms. Guzman was nominated by American Councils staff to be honored at the inaugural Global Citizens Awards dinner in Washington, DC. 
---
About the Advanced Russian Language & Area Studies Program 
One of the oldest and most respected overseas Russian immersion programs available to students today, the Advanced Russian Language & Areas Studies Program (RLASP) is designed to improve participants' oral, listening, reading, and writing proficiency in the Russian language and to develop their knowledge of Russian history, politics, culture, and society. Program features include homestays, weekly excursions, travel to other regions of the host country, conversation partners, and a wide range of opportunities to pursue hobbies and personal interests in a Russian context. Program locations include Moscow, St. Petersburg, Vladimir, and Almaty.
Image