Image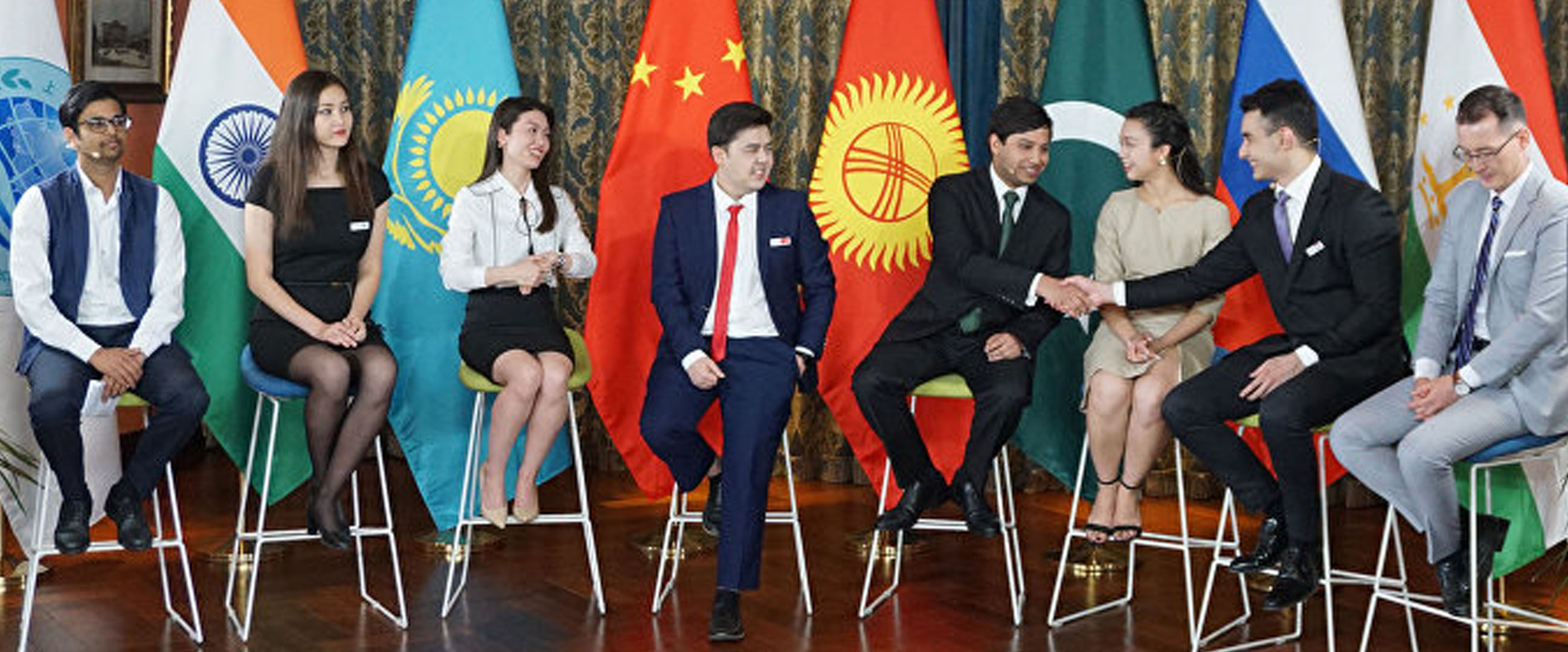 Editor's Note: US-CAEF provides funding for undergraduate study in business administration and economics through the Enterprise Student Fellowships. These two US-CAEF alumni have both worked on projects that encourage collaboration between countries and made a difference in the process. We chose to spotlight their work because American Councils supports collaboration in our increasingly interconnected world. You can read about more US-CAEF alumni working in a variety of fields in the latest alumni newsletter here.
---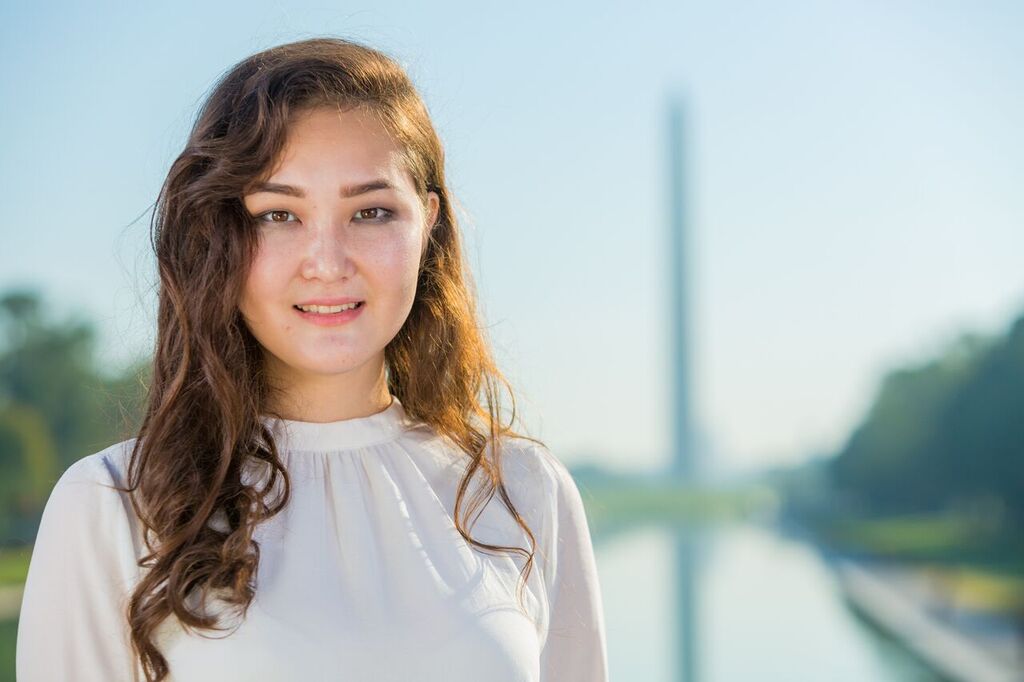 Nazerke Aibar (Zarlykhanova), KIMEP University class of 2016, who is currently pursuing her master's degree in Chinese studies in economics and business at Peking University, was one of the three members of the organizing committee for the first Model Shanghai Cooperation Organization (SCO) Youth Conference. Seventeen master's degree, three undergraduate and two PhD students from 12 countries attended SCO Model-2018, held at the SCO headquarters in Beijing on June 3, just a week before the leaders of the 18-nation Eurasian group met for their annual summit in China's eastern coastal city of Qingdao.
The activists of the SCO Youth League tried to model an SCO summit. The participants exchanged views on a broad range of international and regional economic development issues as well as on prospects and measures for intensifying youth policy cooperation in the SCO space to further strengthen mutual understanding and friendship between SCO member states. Their ideas were incorporated into a joint communiqué, which was presented to SCO Secretary-General Rashid Alimov.
The conference was highlighted in more than 20 mass media sources of eight countries including CCTV, CGTN, Shanghai Cooperation Organization official website, TASS, and more. After the conference, Ms. Aibar was interviewed by China's largest international television channel, CGTN, as a representative of Kazakhstan to talk about the youth perspective on the Shanghai Cooperation Organization. The screening was broadcast as part of "The Point with Liu Xin," a 30-minute current affairs program on CGTN. In the interview, Ms. Aibar provided her feedback about the conference and expressed her expectations about the annual SCO Summit in Qingdao, China.
---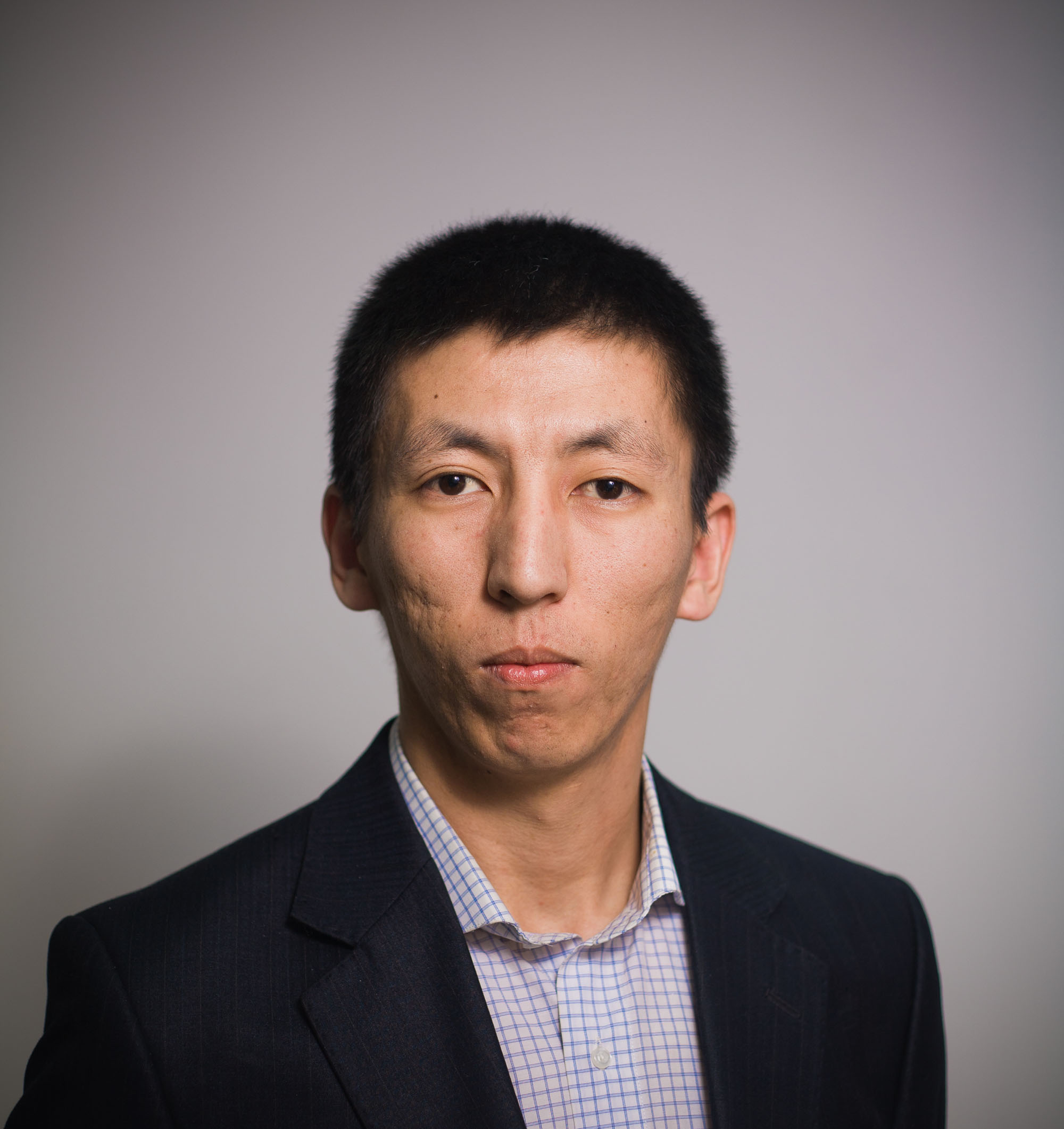 Following his graduation from KIMEP University in 2014 with one of the highest GPAs in his cohort, Temur Utegenov started working for one of the largest corporations in Kazakhstan: Tengischevroil LLP (TCO). His role there was that of expense reports lead accountant in the accounts payable group, where he worked on a project that automatized expense reports. The project made the expense report process more efficient and convenient for accountants and other employees.
Mr. Utegenov's hard work on the project was rewarded in 2013 when he was offered the position of lead financial analyst for the Future Growth Project (FGP) within the same company. The FGP's primary objective was to increase the company's oil production, and Mr. Utegenov's main responsibility was checking contractors' invoices before making payments, in order to ensure that expenses were compatible with their contracts.
After leaving TCO at the end of 2015, Mr. Utegenov moved to Almaty, where his older brother taught him how to work in logistics. A few months later, Mr. Utegenov founded an individual entrepreneurship logistics firm which provides delivery services of goods within CIS countries. His company works on an agreement basis with shipping companies and private carriers with a fleet of over 10,000 trucks. The company's revenue was over $30,200 in 2016, and over $74,000 in 2017. Despite current economic hardships within Kazakhstan, Mr. Utegenov's company has steadily increased its clientele and has successfully arranged and delivered more than 800 shipments in Kazakhstan and Russia in 2017.
Mr. Utegenov believes that one of the keys to his company's success is reliability, and the trust that it has developed over time with clients. In addition to building his company from the ground up, Mr. Utegenov and his brother developed a social networking group for hundreds of logistics industry representatives. The group serves as a platform to share feedback on transportation firms and clients, often revealing which companies are reliable and which companies are unreliable or fraudulent. As part of this initiative, they also developed an in-house database used by 20,000 logistics professionals in Kazakhstan, and helped a leading logistics website to build an interactive feedback database. Mr. Utegenov attributes this project's success to his company's good reputation; he hopes that it will only continue to grow in the coming year.
---
About US-Central Asia Education Foundation Enterprise Student Fellowship Program 

The US-Central Asia Education Foundation Enterprise Student Fellowship Program (US-CAEF) is an academic scholarship program of the US-Central Asia Education Foundation and is administered by American Councils for International Education. US-CAEF provides funding for undergraduate study in business administration and economics through the Enterprise Student Fellowships.
Fellowships fund student enrollment at the American University of Central Asia (Bishkek) and KIMEP University (Almaty), which are leading Western-style institutions in the region. The fellowships are awarded to qualified students, who are citizen residents of the Central Asian countries of Kazakhstan, Kyrgyzstan, Tajikistan, Turkmenistan, and Uzbekistan, based on academic merit and financial need.