Armenia: An Accessible Study Abroad Experience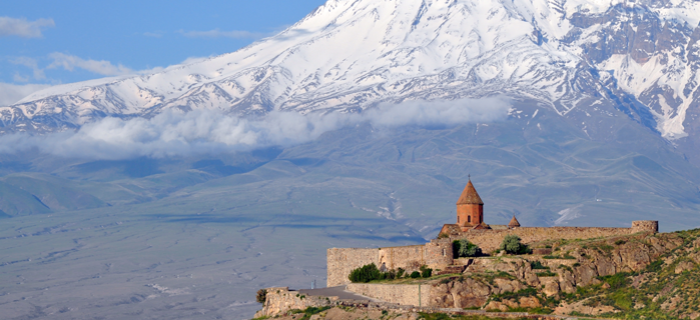 Armenia offers a unique opportunity for students aspiring to study or intern abroad in another culture. 
Nearly 90 percent of today's 20 million college undergraduates miss out on the opportunity to study abroad. That means, far too often, students do not receive the chance to develop global competencies and cross-cultural understanding. When 94 percent of US companies with international operations state a desire for a workforce with global competencies, there is a real missed opportunity at stake.
As college and university faculty, you are on the front line of today's study abroad challenge; and you can influence your students to gain the critical global skills that they will need to succeed post-graduation.
So, where should today's students study abroad to gain these valuable experiences in a safe and affordable environment? For students looking to study or intern abroad in a country with a strong reputation for academics while also being safer and more affordable than cities like London or Paris look no further than Armenia. Yes, Armenia.
In fact, the US Department of State even offers scholarship programs for students to study or intern abroad in Armenia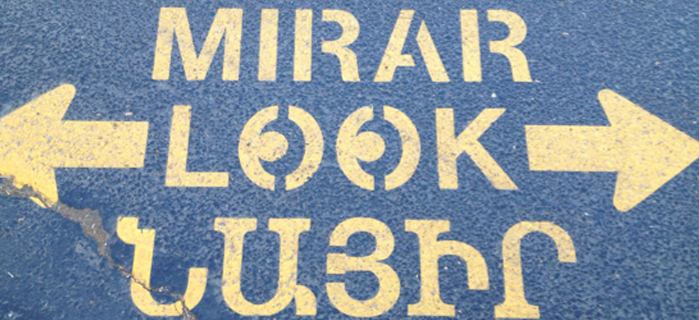 An Opportunity for Language Study
Even though Armenia has a population of just around three million, the Armenian language claims an estimated six million native speakers around the world. Students who want to study Armenian and earn academic credit can apply for US government funding through the Eurasian Regional Language Program.
The Armenian diaspora is one of the world's most significant cultural groups, with communities dispersed across the globe, most notably in Russia, the US, France, Georgia, and Ukraine. Learning even a little bit of the language opens up conversation opportunities with Armenians around the world. Armenians don't often expect to hear a foreigner using their language, so learning to read the script and use basic phrases goes a long way in building relationships with locals. The Armenian script is one of the world's oldest, so students will also dive deep into history when learning the language.
There are opportunities to learn and speak Russian as well: as a former Soviet Republic, many Armenians speak Russian and it is often used as the common language between Armenians and their neighbors. Regardless of one's propensity for language, English is commonly used throughout Armenia, especially in Yerevan.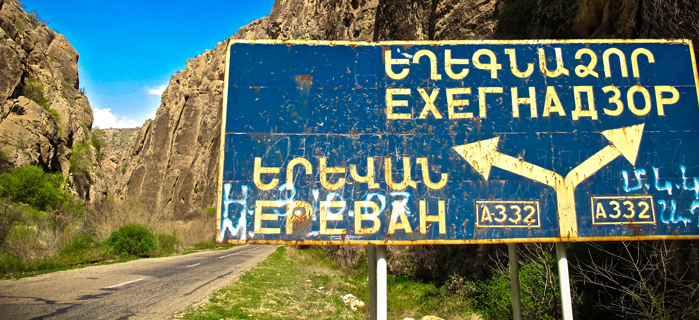 Photo Credit: Megan Starr
The Affordability of Living, Eating, and Enjoying Life
Economic considerations are substantial for students who decide to study or intern abroad; frankly, it can seem difficult to downright impossible to afford a semester in a European capital or even in countries further afield like China or Japan.
But Armenia, a small country with a growing economy and high-speed Internet, is an incredibly affordable place for students. Monthly expenses, even in the capital city, can be capped at $300. Taxis, eating out, and enjoying the local 24/7 cafe scene can all be had at a fraction of the cost of the US or comparative European capitals; even splurging on a nice meal at local restaurants rarely costs more than $10. Trips to the theatre and the opera, excursions to historical sites, and even a weekend at the country's ski resorts are all accessible for even students on a budget.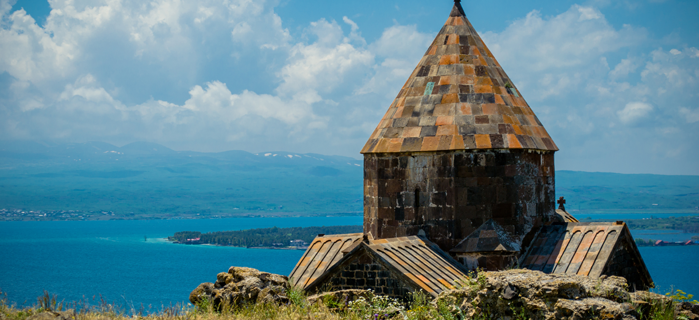 A Country with a Rich and Turbulent History
History buffs and anthropologists will have a field day anywhere in the country, which has been referred to as "an open air museum". Yerevan, its compact but lively capital city, dates back to 700 BC, giving every building and street corner a potential history lesson.
Historical and religious sites from pre-Christianity onwards have survived and remain scattered around Armenia's breathtaking countryside. Within a 20-minute drive, students can explore the 12th century UNESCO World Heritage Geghard Monastery complex and then wander over to Garni, the only surviving temple from pre-Christianity. These sites, built hundreds of years apart from one another, represent a sliver of the historical riches of the country.
For students of history, of geopolitics, or of post-conflict development, Armenia has no shortage of cases to research. In fact, many of Armenia's current political and economic issues can be traced back to their historical context from energy dependence to family planning policies.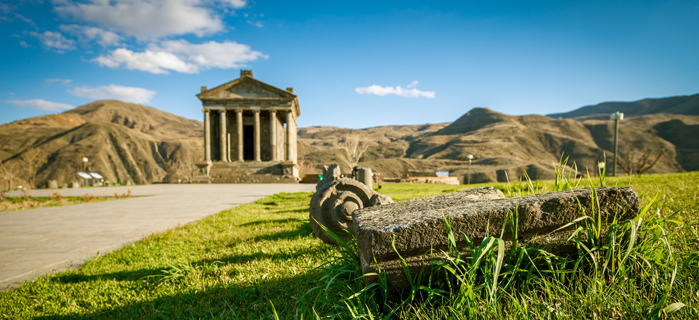 Specialized Academic Opportunities
From environmental science and technology development to geopolitics, the opportunity for students to delve into a subject area from a unique angle is unparalleled. The top universities in Armenia offer programs in English, and students from around the region are taking advantage of its growing education offerings.
With the potential to deeply focus on a subject combined with a smaller population of international students, the chance to engage in research at Armenian universities is ripe for eager students who want a personal and rewarding learning experience. Advocacy groups, environmental organizations, and research institutes all offer internship opportunities as well.
The STEM fields in particular are thriving in Armenia. Drawing from their specialization in the math and sciences during the Soviet Union, Armenia has cultivated a growth-oriented environment for startups and technology. The IT industry specifically has grown by 22 percent annually since 2008 rendering it the fastest-growing sector of the Armenian economy with more multinational tech companies opening up offices in the country every year.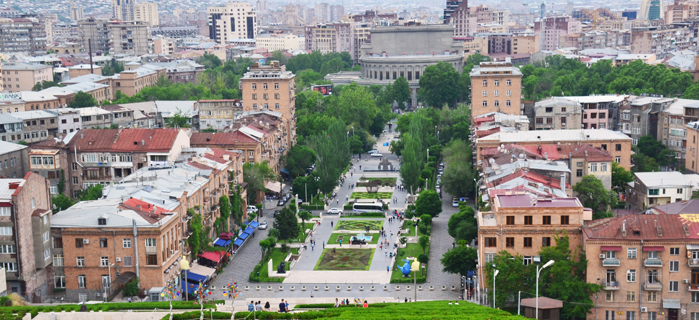 An Exceptionally Safe Place
While students should always exercise practical safety cautions and awareness of their surroundings, crime against either locals or foreigners is extremely rare in Armenia. Even petty crime such as pickpocketing is an uncommon occurrence. Yerevan is an extremely safe capital city, crime is low, and most students will find it safe to enjoy the city without worry. As countries all over Europe experience concerning instability, Armenia is a safe place to visit and live.
Yerevan in particular feels like a tight-knit community and it's easy to tell right away that Armenians have a warm and hospitable attitude. Although foreigners may be viewed with curiosity, Armenians are kind and welcoming to visitors, and newcomers will feel right at home all while being half a world away.

Read More About Armenia
The Ultimate Trip Outdoors: Armenia, The Environment, And Study Abroad
An Insider's Guide to Yerevan
Opportunities to Study in Armenia
Custom Study Abroad Programs
Eurasian Regional Language Program: Study Armenian
Fulbright-Hayes Research Fellowship
Overseas Professional and Intercultural Training Program: Internships
Title VIII Research Fellowships
Other US Government Programs
Custom Study Abroad Programs
Interested in developing a program tailored specifically to your students? Our on-the-ground network in 29 countries makes it easy for you to focus on the big picture, while we assist with current, country-specific details. Start planning today: Contact American Councils Study Abroad for more information.