Image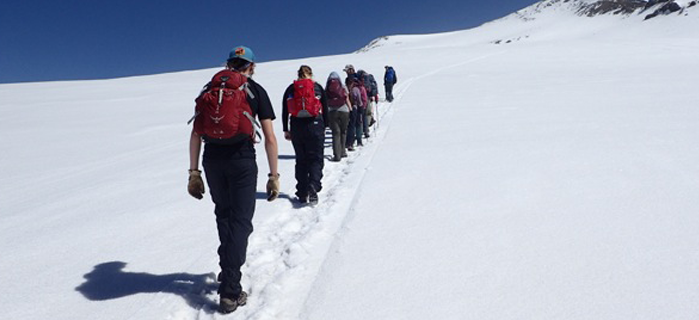 An Interview with Dr. Jill Overholt, Warren Wilson College
An interview with Dr. Jill Overholt, Warren Wilson College
Dr. Jill Overholt is not your typical professor. In lieu of spending hours grading papers Dr. Overholt is more comfortable taking students on backpacking and mountaineering trips. That's because she has a Ph.D. in Adventure Education, is a passionate environmentalist, and has spent the last 10 years leading youth on sustainable outdoor expeditions.
Now a faculty member with the Outdoor Leadership Studies Department at Warren Wilson College in Asheville, North Carolina, Dr. Overholt recently guided a group of outdoor leadership students on a study abroad trip to Armenia her former stomping grounds as a Peace Corps volunteer.
So, what is outdoor leadership? A relatively new area of study, outdoor leadership students become educators who use the natural environment as a teaching and learning tool. They learn to plan and supervise outdoor adventure programs while educating participants on environmental sustainability. From learning wilderness skills to designing outdoor education programs, students become advocates for sustainable outdoor adventures.
In order to help her students develop the skills to plan outdoor leadership activities in a new culture and environment, Dr. Overholt designed an immersive trip within the varied landscapes of Armenia.
Armenia's geographic location and mountainous terrain gives the country rich biodiversity and multiple ecosystems. In a country half the size of Louisiana, there are high deserts in the Ararat Valley, forests covering the mountains at mid-altitude, and alpine meadows far above sea level.
We spoke with Dr. Overholt on what one might consider the ultimate field trip.
---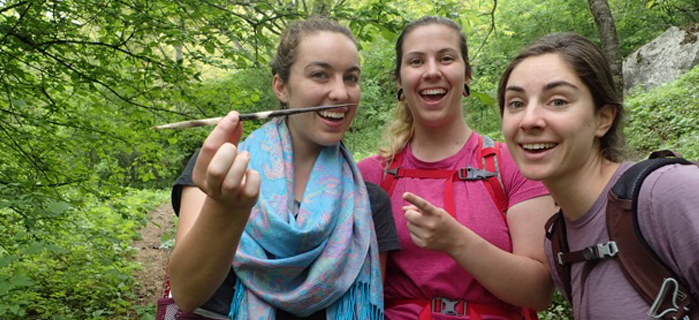 Tell us more about the inspiration behind an outdoor leadership and environmental program for US college students in Armenia.
I fell in love with Armenia and the people there when I served for two years as a Peace Corps Volunteer working on environmental education. Since returning home in 2007, I have been planning ways to share the country with others.
In addition to speaking the language and being familiar with Armenian culture, I was confident that the gorgeous landscapes and the warm and welcoming people would lend themselves to a compelling cross-cultural experience that would satisfy my goal of having my students experience a culture different from our own, while also understanding interactions with the environment through a new cultural lens.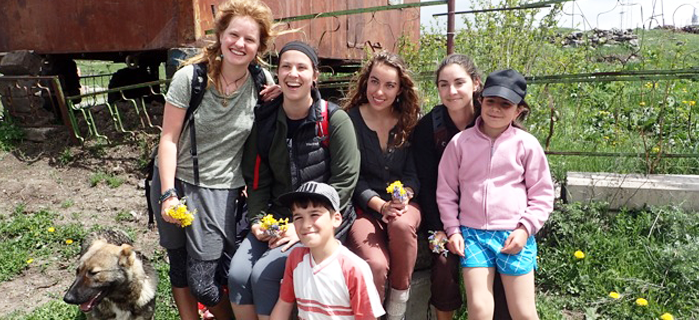 Why visit Armenia to learn about outdoor leadership and sustainability?
Armenia is at a fascinating tipping point in its development, especially in terms of tourism and the utilization of the environment for activities other than agriculture. Many of the students enrolled in this course will become outdoor or environmental educators, so understanding cultural factors that influence perceptions of the environment is essential.
Armenia also provides an opportunity to travel to multiple environments in a short period of time. We were able to examine the intricate linkages between ancient history and ecology; understand the tensions between agriculture, day-to-day survival, and environmental preservation; and ultimately see that culture influences our ideas of what nature is and how it should be used and protected by society.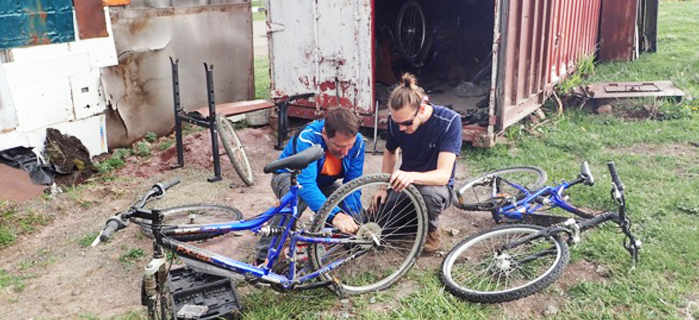 How did the students prepare for their trip to Armenia?
Our Outdoor Leadership class met twice a week during the semester to prepare. Each participant was required to:
Participate in weekly Armenian language lessons during class
Research and teach a 30-minute lesson to the class on a chosen topic related to Armenia: from historical events and Soviet influence to tourism trends and environmental issues
Read a nonfiction book or novel related to Armenia, and give a short review of key takeaways to the class
Read weekly news articles on current events in Armenia
Contribute to the weekly classroom discussion on topics covering Armenian history and culture, cultural exchange, and teaching in other countries
Prepare a lesson on environmental education and a teambuilding activity to teach while in Armenia
Participate in a group overnight camping trip prior to departure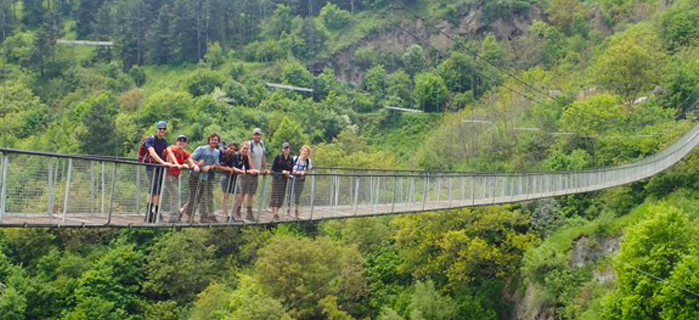 How important do you feel it was for the students' learning experience to visit Armenia as opposed to staying in a college classroom?
Visiting Armenia was essential this is the essence and the epitome of experiential education. We can read and write, report and discuss, but until we actually experience culture, people, environments, and history firsthand, we will never have a real sense of how it impacts us personally.
By visiting Armenia, my students were able to compare their expectations and preconceived notions to reality. They were able to understand how their culture has influenced their personalities, preferences, and passions while appreciating that other approaches are valid too.
How did your students react to the trip?
Staying with host families and interacting with other Armenian young adults was certainly a highlight of the trip. This was challenging due to language barriers and cultural differences, but also ripe with opportunities for cultural exchange and learning.
Being in a country with such a rich and tumultuous history was also influential to the students the mere presence of structures that are so much older than anything we have in the US led to much consideration of what it would be like to live in a country where the borders are often changing and the threat of war and civil unrest always looms in the background.
Learning about historical events such as the Armenian genocide and the rise and fall of the Soviet Union allowed the students to see history from a different perspective.
Many of my students have already talked about returning to Armenia with friends and family because they want to share their experiences in this culture with others.
From a more academic perspective, the students in this class planned and executed several outdoor education lessons with Armenian children. Teaching these lessons facilitated learning about what it is like to teach in another culture, to work with translators, to adjust on the fly, and how to define learning and success.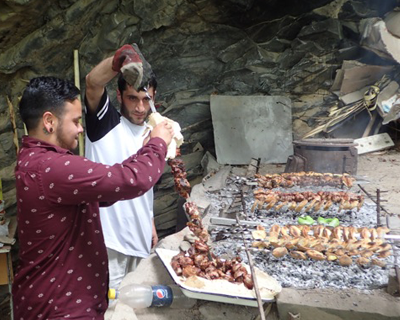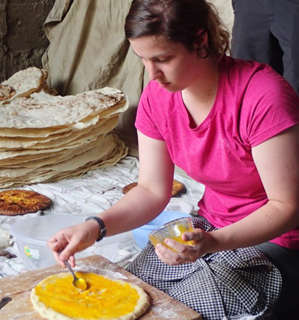 What are the top three reasons why students should consider studying abroad in Armenia?
1. The hospitable people, warm culture, and delicious food are truly amazing you won't want to leave!
2. The natural beauty of the country is incomparable. You will have the opportunity to explore landscapes from the high desert to temperate forests to sub-alpine meadows.
3. You will learn and grow in unexpected ways and will come to see the world a little differently every time you explore an unknown corner of it.
---
About Custom Study Abroad Programs
American Councils worked with Warren Wilson College's Dr. Jill Overholt to design and administer the Outdoor Leadership Study Abroad Program in Armenia. Interested in developing a program tailored specifically to your students? Our on-the-ground network in over 26 countries makes it easy for you to focus on the big picture, while we take care of the details. Start planning today: contact American Councils Outbound for more information.