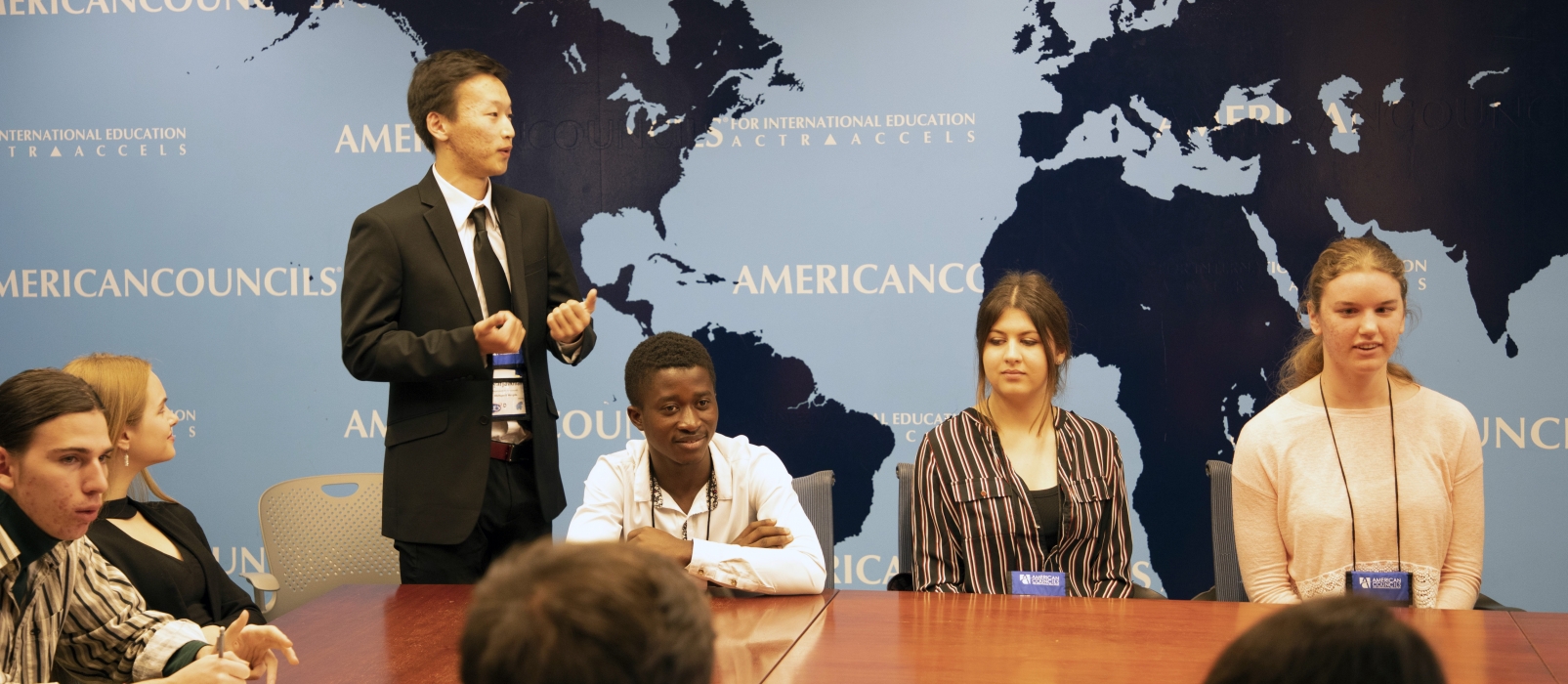 Workshop for Youth Leaders in English Teaching (WYLET)
Exchange students cultivate classroom and instructional skills to teach English in their home countries.
The Workshop for Youth Leaders in English Teaching (WYLET) is a program of the U.S. Department of State's Bureau of Educational and Cultural Affairs for select exchange students on the FLEX and YES programs.
WYLET builds on the U.S. experience through an intensive, week-long training program for aspiring English language teachers in Washington, DC. The Workshop cultivates skills specific to teaching English, such as student-centered methodology, effective use of technology, classroom management, organization skills, and lesson design and delivery. Participating students also develop and practice important leadership skills such as public speaking, team-building, and goal-setting. Participants are expected to organize or participate in teaching English upon returning to their home communities.
One participant concluded: "During this week I did not only learn how to engage the whole class but I got a chance to actually create a lesson for my peers. It indeed helped my confidence, and it was an eye-opening experience."
Funded by
US Department of State, Bureau of Educational and Cultural Affairs
Eligibility
Exchange students on the FLEX and YES Programs