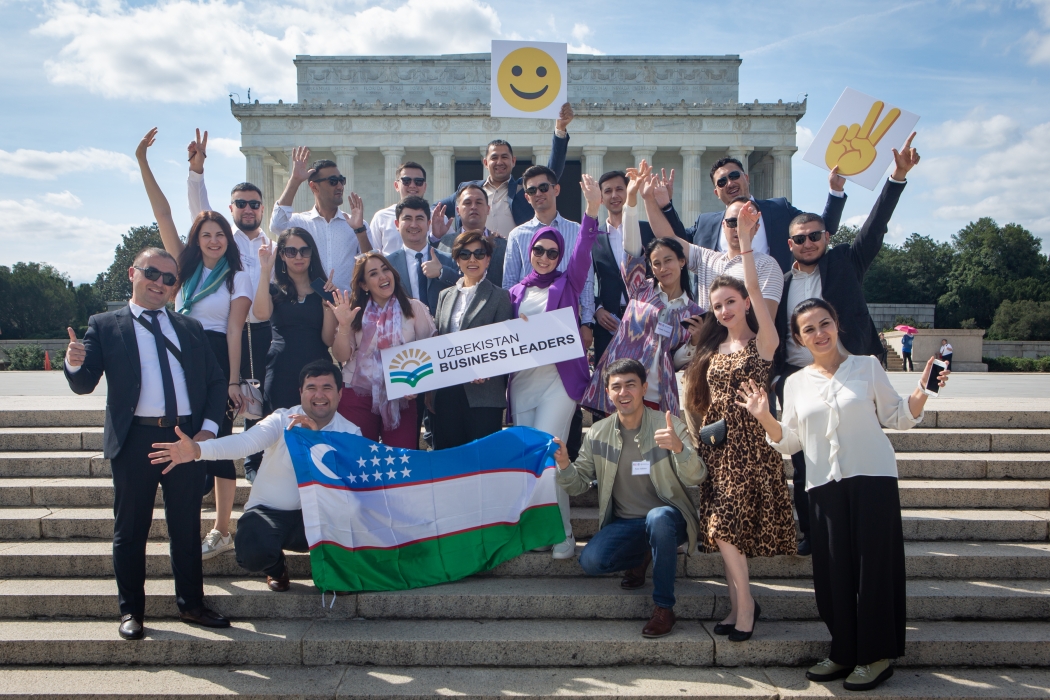 Uzbekistan Business Leaders
Uzbekistan Business Leaders (UBL) is a fully funded program for citizens of Uzbekistan ages 22-40, who are engaged in business leadership positions and are looking to gain exposure to work in the US private sector. Selected finalists will participate in professionally relevant, tailored three-week fellowships at a wide variety of US businesses and nonprofit organizations, university business departments, accelerators, and other related institutes and enterprises focused on building businesses. The program will include a two-day leadership and social innovation lab led by Deloitte, and conclude with a dynamic four-day closing program in Washington, DC.
UBL will provide participants with an array of modern business tools, concepts, and principles that will strengthen their leadership, communication, negotiation, persuasion, and technical abilities through interactive and personalized projects, as well as build enduring professional relationships between Americans and Uzbeks who share an interest in driving economic development forward. UBL is designed to allow business leaders from Uzbekistan to share their experience with American colleagues, learn more about the United States, and build ties that will benefit business and cultural relations between the US and Uzbekistan. Additionally, UBL will provide an in-depth mentoring program for each city cohort. Many finalists will also have the opportunity to live with an American family and invite an American colleague back to Uzbekistan to explore prospects for joint business projects.
Finalists are selected through an open, merit-based competition. UBL pays for flights and all living expenses while on the program. The program is funded by the US Embassy in Uzbekistan.
Eligibility
Citizens and current residents of Uzbekistan are eligible to apply. Participants must be between ages 22-40, proficient in spoken and written English, and have two years of relevant professional experience. The program is intended for specialists engaged in the fields of business, entrepreneurship, social entrepreneurship, or innovation.