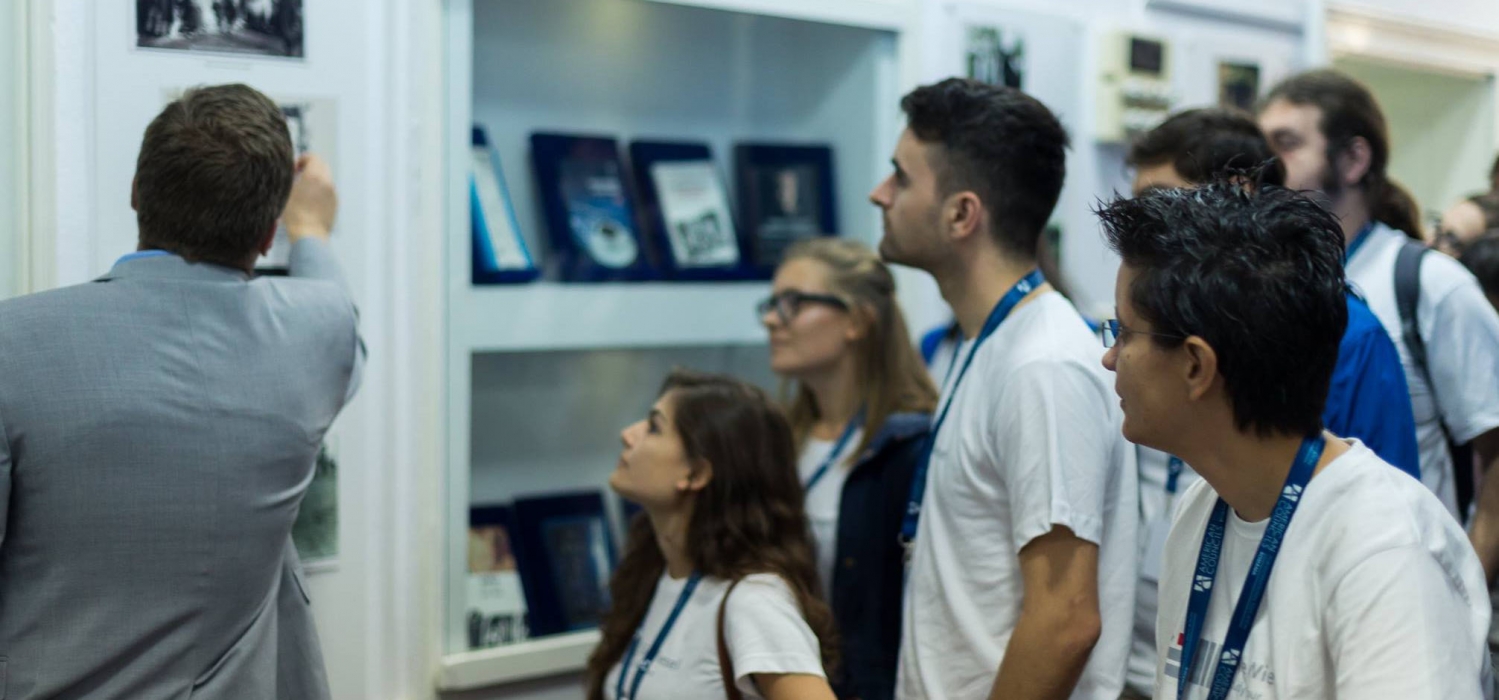 Romanian high school and college students explore topics related to the Holocaust and communism, gender inequality, and combating discrimination.
The Elie Wiesel study tour is for high school and university students (ages 18-25) from across Romania, with knowledge on the Holocaust and communism and a strong motivation to study more on these topics. The initiative is sponsored by the US Embassy in Romania and organized in partnership with the Embassy of Israel in Romania and the National Institute for Holocaust Studies.
The 2017 tour (its first iteration) earned a special prize at the National Youth Gala for its promotion of gender equality and combating discrimination. The second tour in July 2018 included an extended agenda with stopovers in Slovakia and Hungary and a pre-departure orientation seminar sponsored by the Tei Youth Center in Bucharest.
Camp participants then implement follow-on activities in their communities to practice what they learned in camp while extending its impact.
The project continues to attract new partners, including the US Consular Section and the Jewish Culture Center in Krakow. The Elie Wiesel Study Tour will return in 2019, thanks to support from both the US and Israeli Embassies.