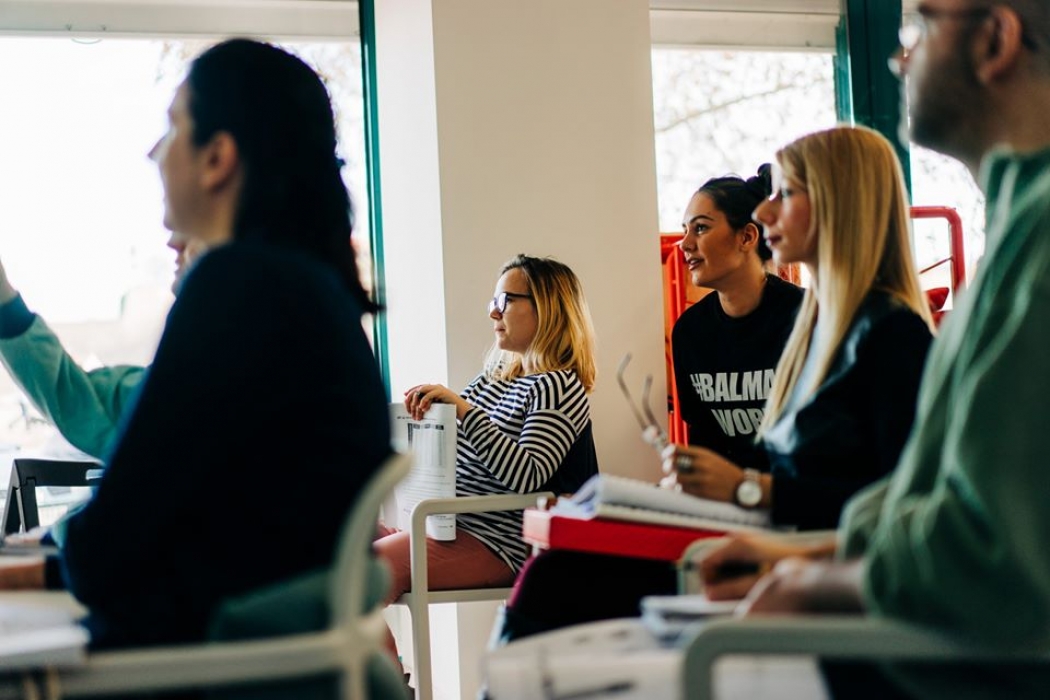 Beginner English Language Learning Plus
Beginner English Language Learning Plus (BELL+) is a free, semester-long program that offers beginner English language courses to unemployed and underemployed adult learners. The aim of the program is to improve participants' employability skills and knowledge of English, the language of global commerce.
The BELL+ program provides two beginner level English language courses: A1 and A2 (each consisting of 24 90-minute classes) which, in addition to basic English grammar and vocabulary, give emphasis on practicing mock job interviews and producing a curriculum vitae in English. At the same time, the participants are given the opportunity to learn more about American culture and the values of American society. The courses are delivered by US government-sponsored exchange alumni who have been trained in an American style of teaching, which focuses on active engagement, interaction, and communication.
The BELL+ program is sponsored by the US Embassy in Serbia and implemented by American Councils for International Education in collaboration with American Corners and local partners such as public libraries and schools.
Since launching in October 2017, the BELL+ program has been organized in nine sites across Serbia: Belgrade, Kraljevo, Kragujevac, Negotin, Nis, Novi Sad, Novi Pazar, Subotica, and Vranje. There are now more than1,000 alumni for this popular program, which is highly competitive in each application cycle. 
Eligibility
Program is open to adult unemployed and underemployed candidates who have completed formal education