Image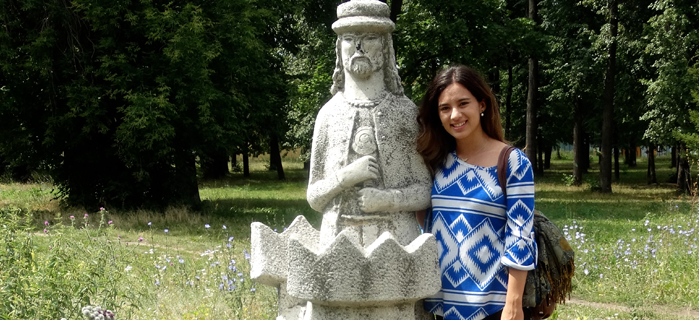 It was just like Nelson Mandela said, "If you talk to a man in a language he understands, that goes to his head. If you talk to him in his own language, that goes to his heart." 
Keely Bakken is a Master's student in Central Eurasian Studies and Public Affairs at Indiana University, Bloomington. She studied Tatar in Kazan, Russia.
There have always been a number of excellent reasons to learn another language. From the numerous cognitive benefits of bi- and multilingualism to the immense personal growth attributable to language's ability to open the door to increased understanding of other peoples, perspectives, and cultures, it's difficult to imagine why everyone isn't trying to pick up Polish or Swahili or Korean in their spare time. Especially with the growing demand for employees proficient in multiple languages besides English, more and more people are studying languages to increase their employability in an internationally competitive job market. Others still learn languages to communicate with family and friends, to make travel easier and more enjoyable, or just to appreciate the music and films the rest of the world has to offer.
All that considered, you might still wonder, why did I decide to learn Tatar, a Turkic language with just under 4.5 million native speakers in Russia?
As an undergraduate student, I had already seriously studied Spanish and Turkish, but as I became increasingly interested in expanding my area of study into Central Asia, I decided that learning another Turkic language in addition to Russian was imperative. In the summer leading up to the beginning of my graduate program, I enrolled in Indiana University's Summer Language Workshop for Tatar a rare and unique opportunity. A Turkic language spoken by Volga Tatars found mainly within the Russian Federation and parts of Central Asia, Tatar is infrequently taught in the United States. I thought it would give me a strong foundation for learning other Turkic languages in the future, and the means to learn about a less commonly studied region with a rich and complex history. The following summer, I went on to participate in the Eurasian Regional Languages Program that allowed me to intensively study Tatar for two months in Kazan, Russia.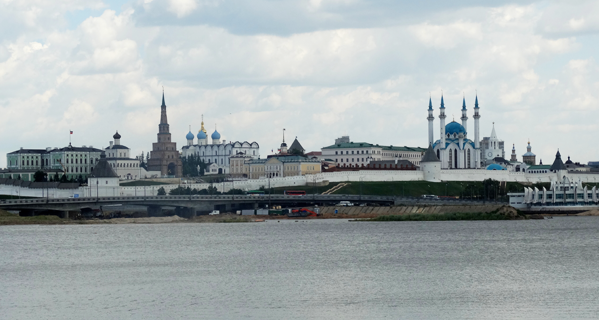 Although I had begun studying Russian by this time, I had little to no practical speaking ability, and tried my best to get around relying on the language of Russia's largest ethnic minority. As one might expect, this was baffling to Russians and Tatars alike. Especially since processes of assimilation have led more and more ethnic Tatars to forgo learning the Tatar language, it was difficult for them to understand why an American student had come all the way to Tatarstan to study Tatar, even if she did have an academic interest in the region. Why not just focus on learning Russian?
Although there are many great personal benefits to learning another language, there's something to say about the impact of learning a language on the people around you as well.
I could communicate with people in English or in Russian, but nothing touched the hearts of people in Tatarstan like speaking to them in their mother tongue. It was just like Nelson Mandela said, "If you talk to a man in a language he understands, that goes to his head. If you talk to him in his own language, that goes to his heart." And this was something I fully experienced learning Tatar.
People were generally surprised but overjoyed that I was learning Tatar, and the fact that I spoke to them in their language made them proud and gave them the opportunity to express their pride in their language, culture, and people. This aspect of our interactions undoubtedly colored the connections I made with people, and although that definitely translated into a more rewarding experience for me, I like to think that my ability to communicate in Tatar mattered to the people I spoke to as well. Communication is about more than just being able to speak to one another it's about sharing as well. And being able to reach out and truly have an effect on another person is why #languagematters to me.
About Keely
Keely Bakken is a Master's student pursuing a dual-degree in Central Eurasian Studies and Public Affairs at Indiana University, Bloomington. She has been awarded a Fulbright US Student Award for research in Kazan, Russia and a Boren Fellowship to Istanbul, Turkey. In Kazan, she is affiliated with Kazan Federal University and is spending six months researching the preservation and promotion of Tatar culture and identity.
About the Eurasian Regional Language Program
The Eurasian Regional Language Program (ERLP) offers intensive, highly-individualized instruction in more than 15 Eurasian languages, including Armenian, Azeri, Dari, Farsi, Georgian, Kazakh, Kyrgyz, Romanian, Ukrainian, and Uzbek. Through homestays, conversation partners, internships, and volunteer activities, participants enjoy an unprecedented opportunity to immerse themselves in daily local life while receiving ongoing support and guidance from American Councils expert, overseas staff.
Add Your Voice to the #LanguageMatters Campaign
Share your story on how language has changed your world by using the hashtag #LanguageMatters. Make sure to tag @AC_Global and follow the conversation!