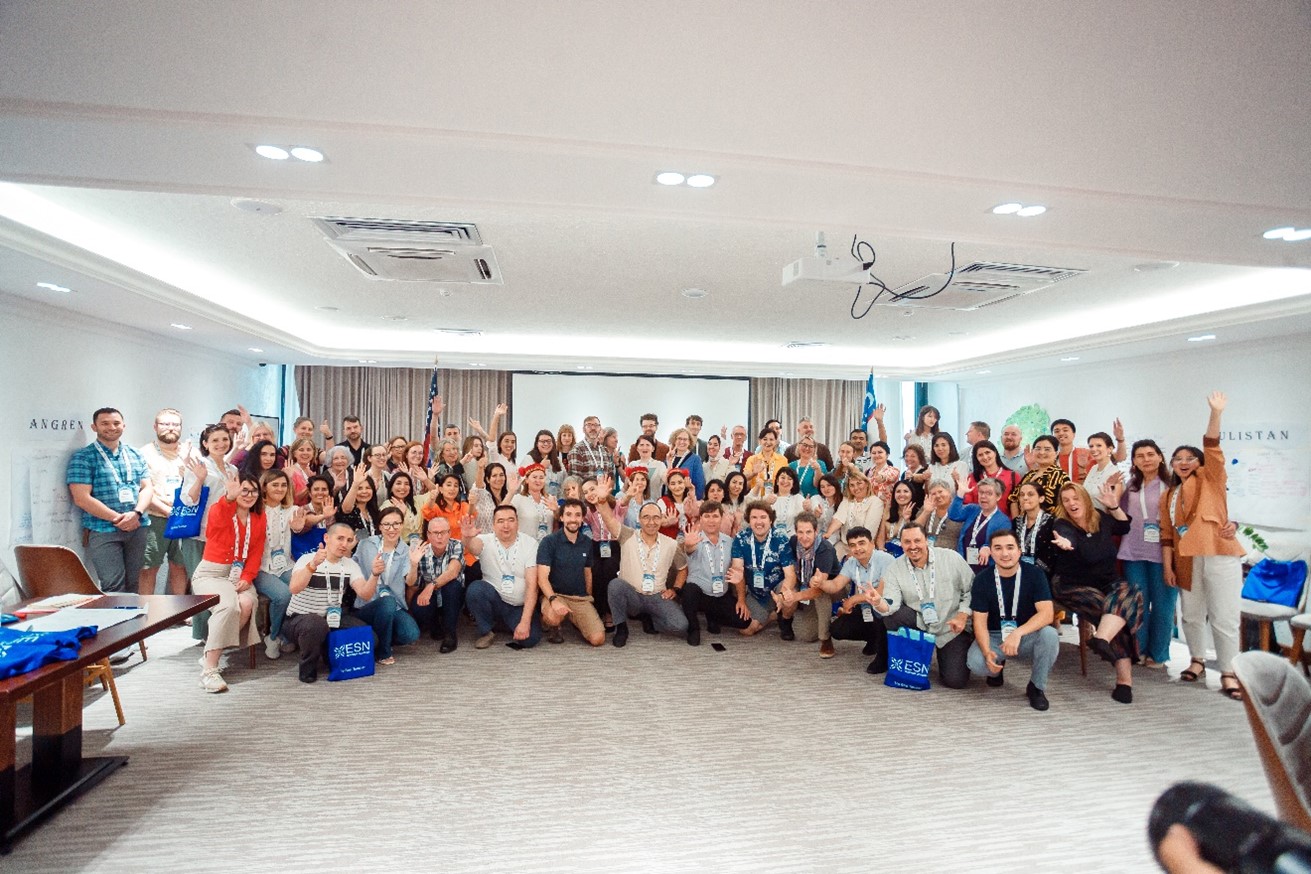 U.S. Embassy Tashkent Public Diplomacy Officer Harris Lipscomb and Head of the Teacher Training Department at the Ministry of Preschool and School Education of the Republic of Uzbekistan Nargiza Kuchkarova welcomed 40 American English teacher experts to Uzbekistan as part of the English-Speaking Nation: English Summer Excellence Training (ESN: ESET). These 40 English Teacher Experts are currently conducting a 120-hour English language training program for 520 secondary school English teachers from Uzbekistan. This 16-day training will help Uzbekistani English teachers refine their English speaking, writing, listening, and teaching skills.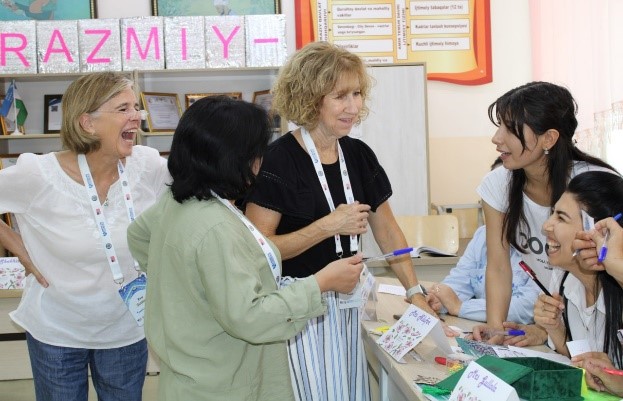 The 40 English teacher experts will provide comprehensive English language support and practice to 52 secondary school teachers of English in the following cities: Nukus, Navoi, Zarafshan, Shakhrisabz, Denau, Jizzakh, Gulistan, Angren, Kokand and Fergana from June 19 – July 8, 2023, at local public schools. The trainings will focus on building confidence in using English in everyday activities as well classroom instruction and communication with students. The English teacher experts will co-teach with 30 local teachers. In addition to general English and classroom English practice, the ESN: ESET program will help teachers provide instruction in English and deliver final presentations in condensed micro-teaching sessions conducted only in English. Additionally, the program will further strengthen the local teachers' learning process and will equip them with tools they can use in their classrooms in the future.
The English-Speaking Nation: Summer Excellence Training (ESN: ESET) is a component of the English-Speaking Nation: Secondary Teacher Training Program (ESN: STT), a nationwide initiative to strengthen Uzbekistan's English teachers' classroom English language competency and English teaching skills. The program intends to reach 15,000 English teachers in Uzbekistan over a three-year period. The English-Speaking Nation program is an educational reform partnership between the United States Embassy in Uzbekistan and the Ministry of Preschool and School Education of the Republic of Uzbekistan. American Councils for International Education serves as the implementing partner for the English-Speaking Nation program.

For more information about ESN: STT please visit: https://www.esn-teachers.org/.
For inquiries, please email esn@americancouncils.org or contact the program via Telegram at @ESNProgram.